The Bunung Resort



We took my parents to this spa and resort village run by a local aboriginal people, the Bunung, located near the town of Luye in the county of Taitung, Taiwan. The surrounding scenery is gorgeous, and the spa and pool have a wonderful mountain setting that makes for a very pleasant experience. The Bunung people, who number just 3,400, have erected this resort in an attempt to create economic opportunities for their people. The resort features displays of dancing, crafts, and other activities.

Back to

Teaching English in Taiwan

Back to

The View from Taiwan Blog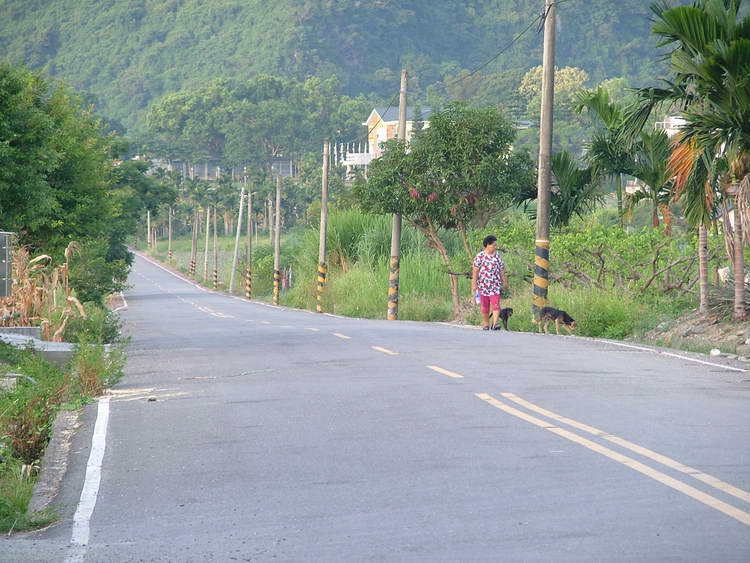 A woman takes her dogs for a walk near the resort.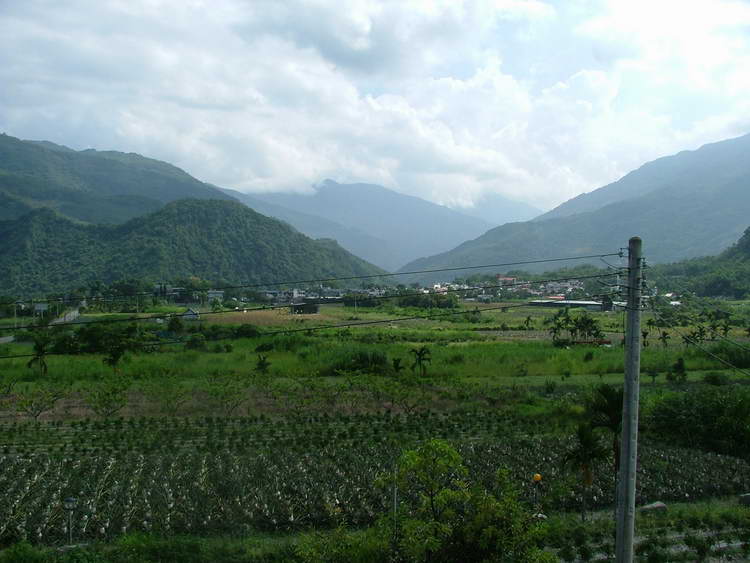 The view from the balcony of our room. Who put those telephone wires there!?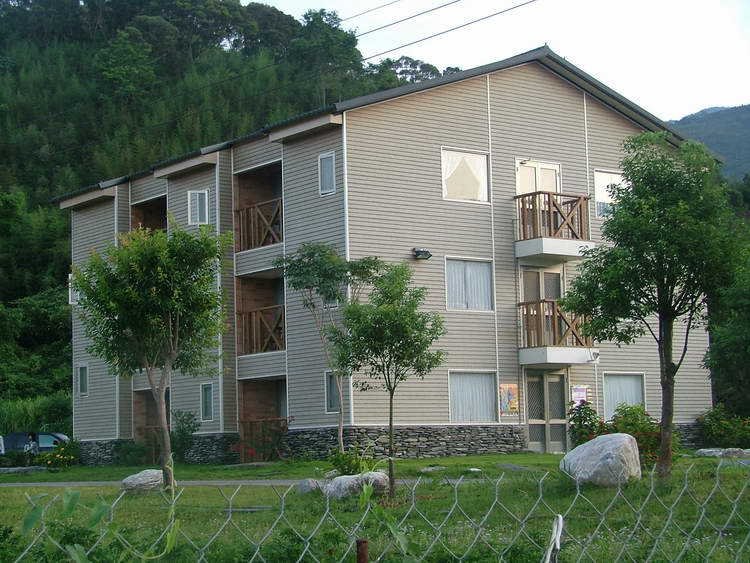 Our building.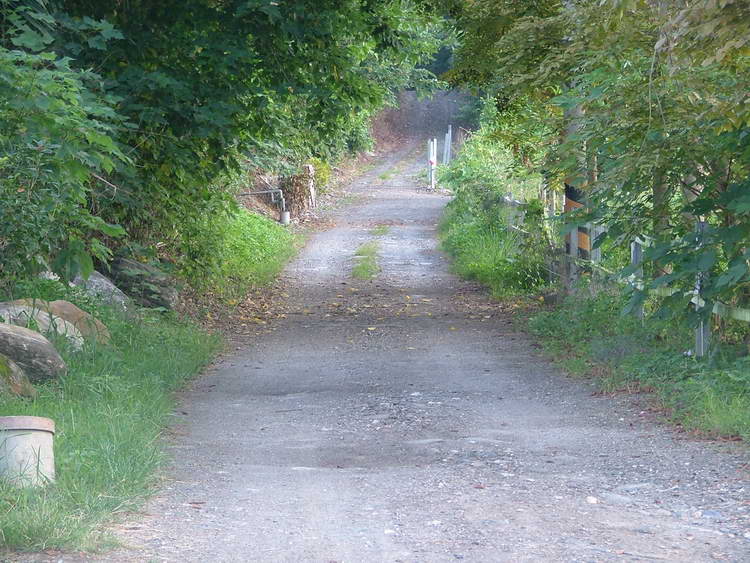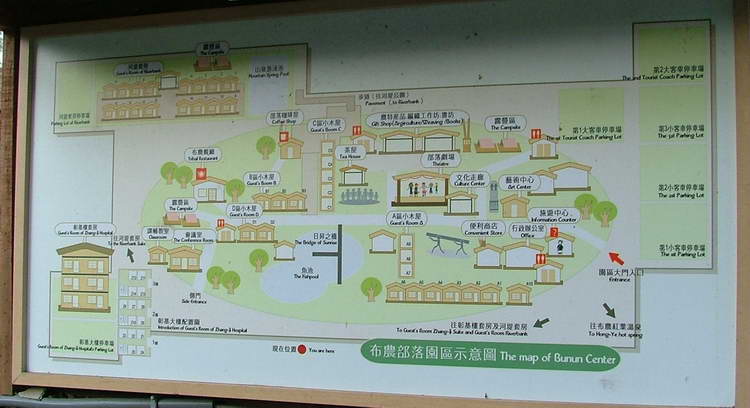 A map at the resort.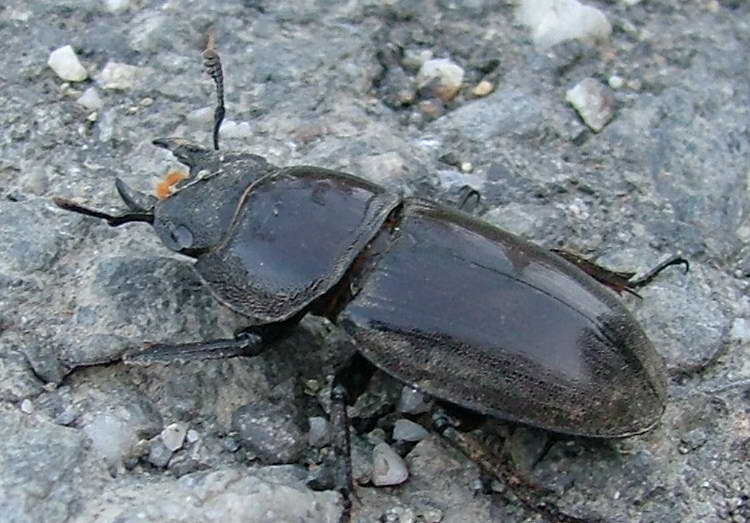 Visitors come in all shapes and sizes.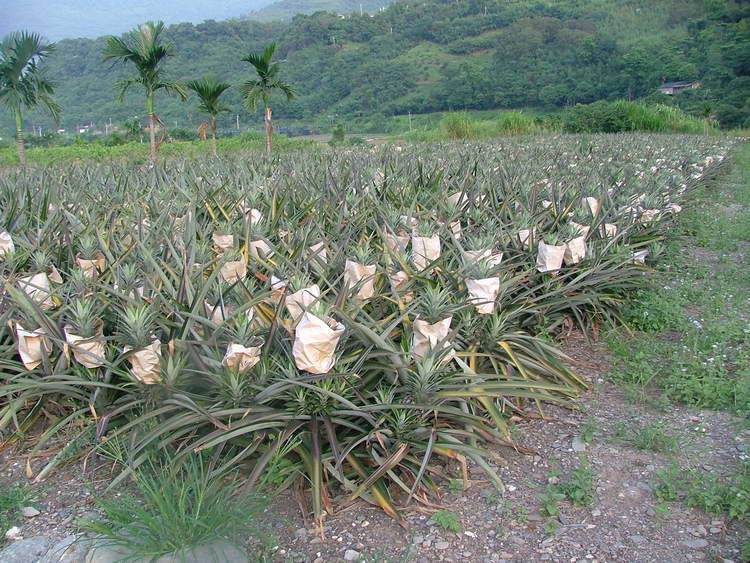 Pineapple plants near the resort, all dressed up, with no place to hoe.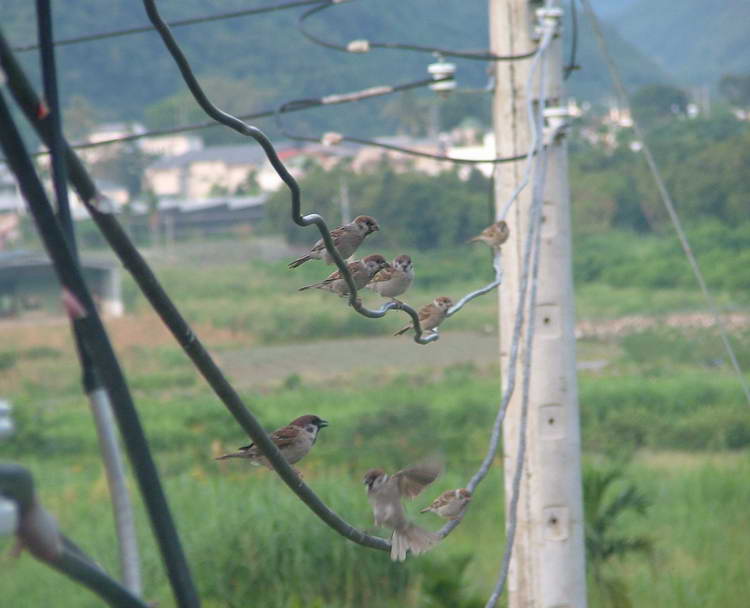 Birds sang us awake each morning.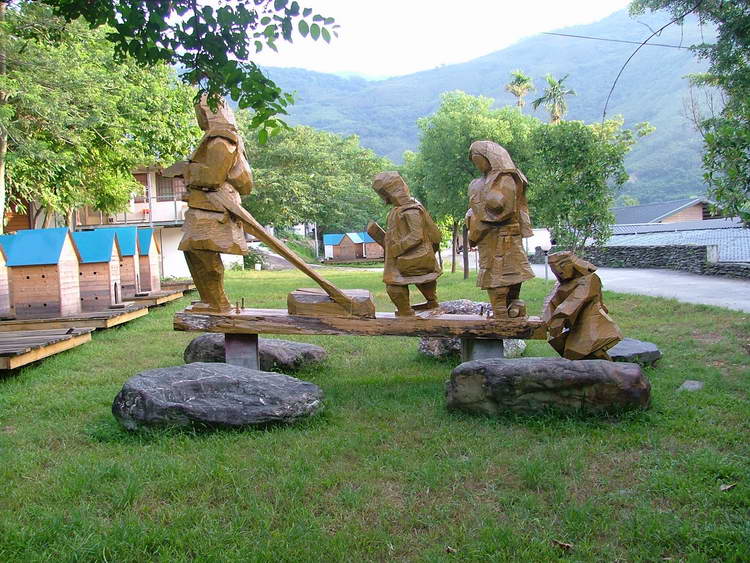 The resort is decorated with elaborately carved objects, and there is a wood carving studio within.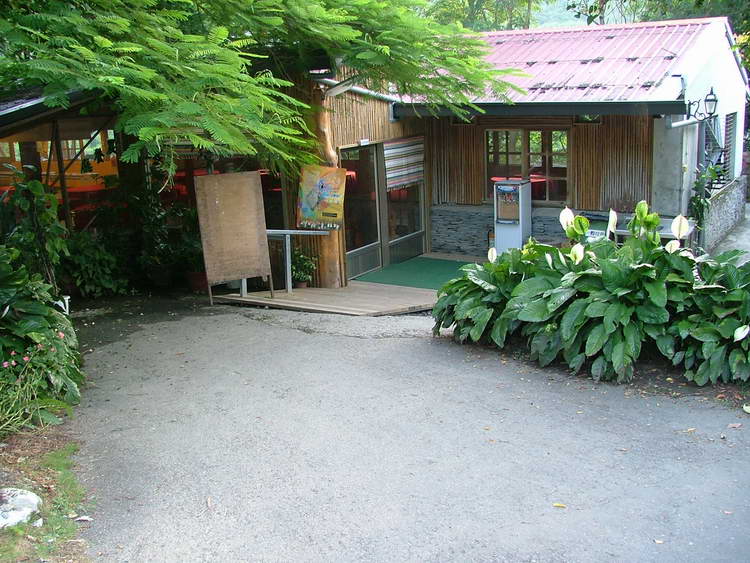 The restaurant.


Breakfast.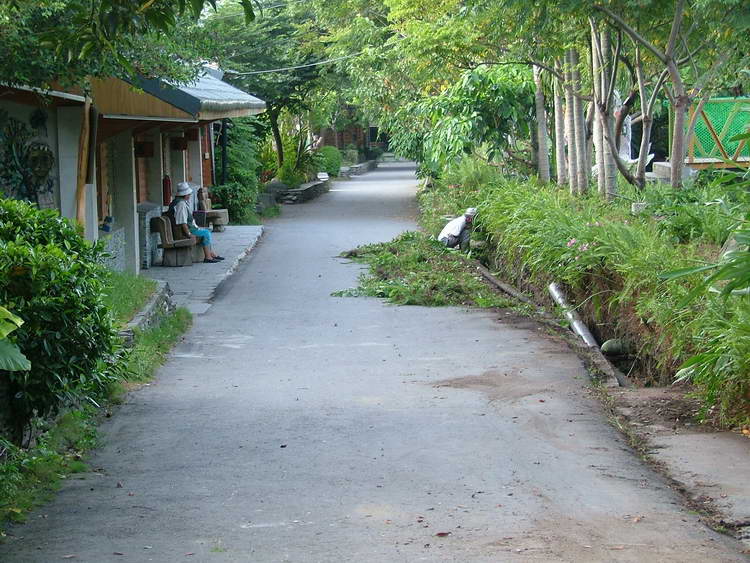 The pleasant walkways are carefully tended.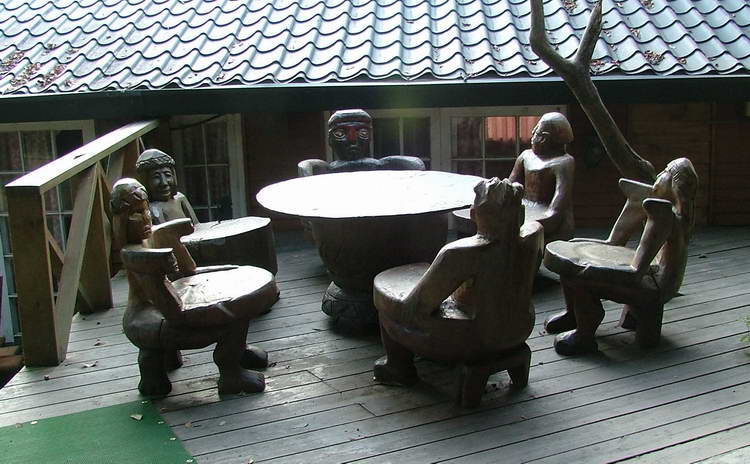 Every chair is an individual work of art.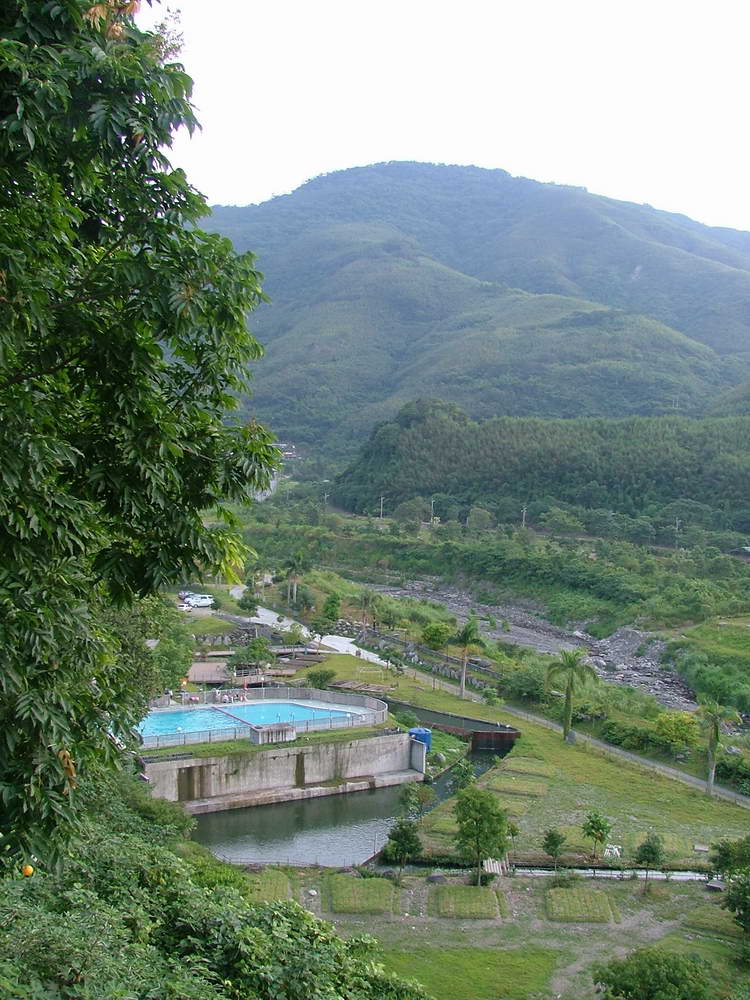 The pool set against splended mountain scenery.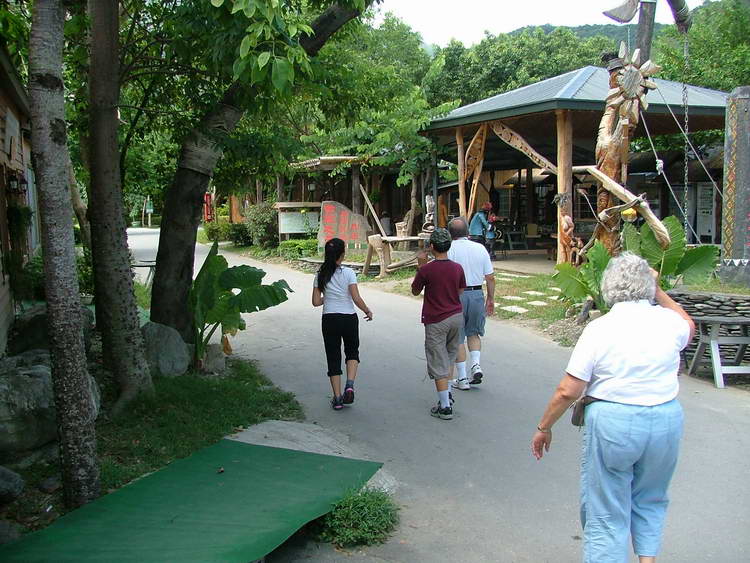 Entering the resort with my parents.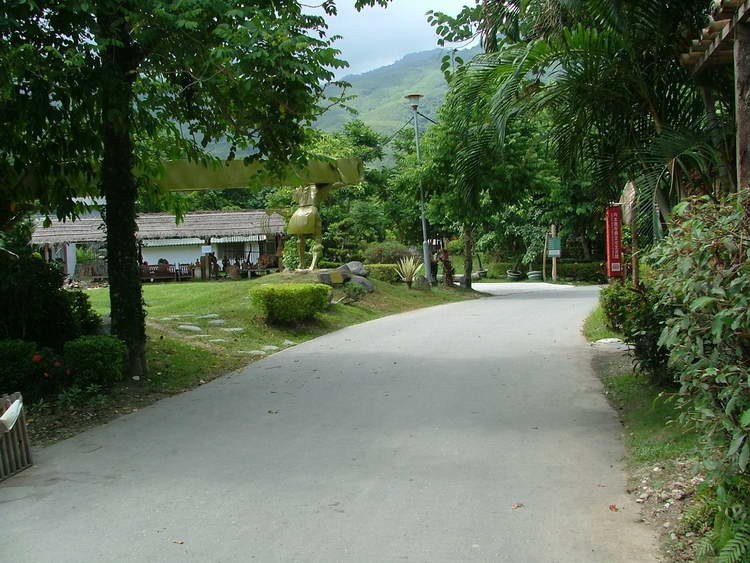 The woodcarving studio is on the left.


There are plenty of places to spend money, including a convenience store and the inevitable set of food and gift shops.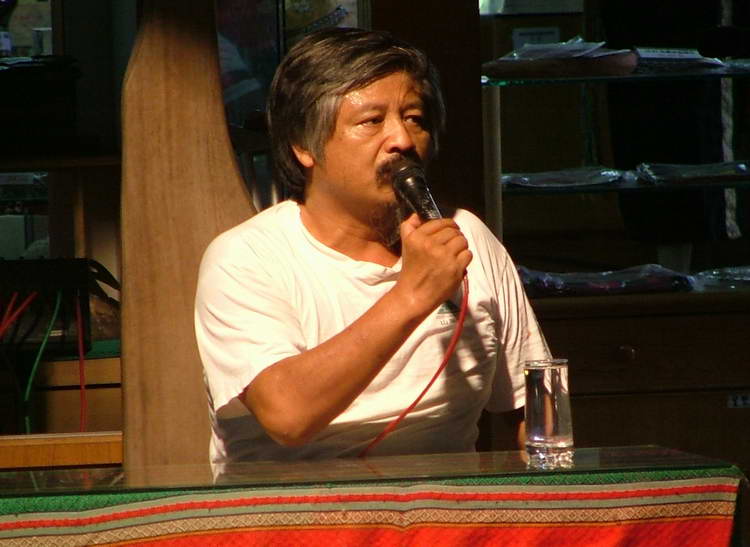 The aborigines put on shows of both traditional and modern music. Here is the announcer, who is also the founder of the resort.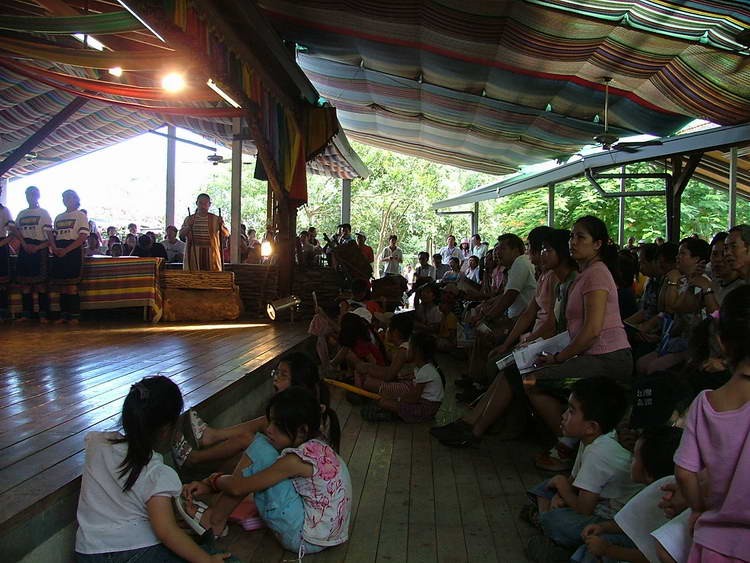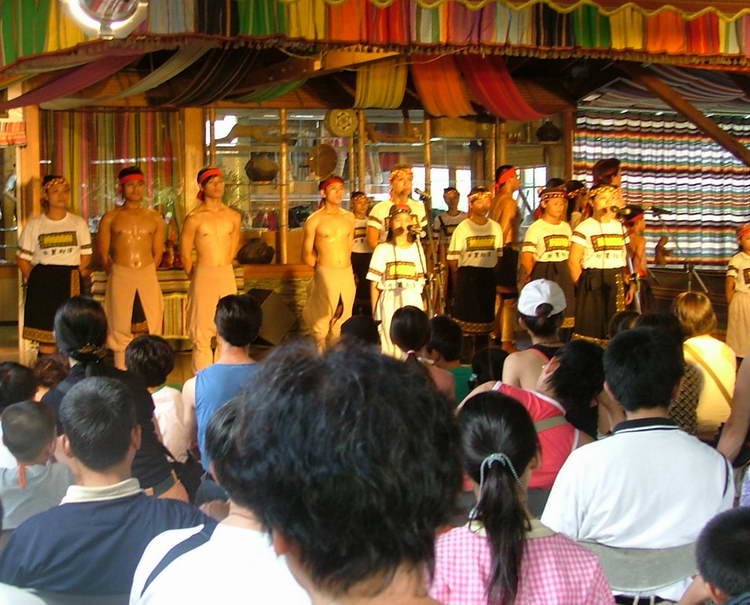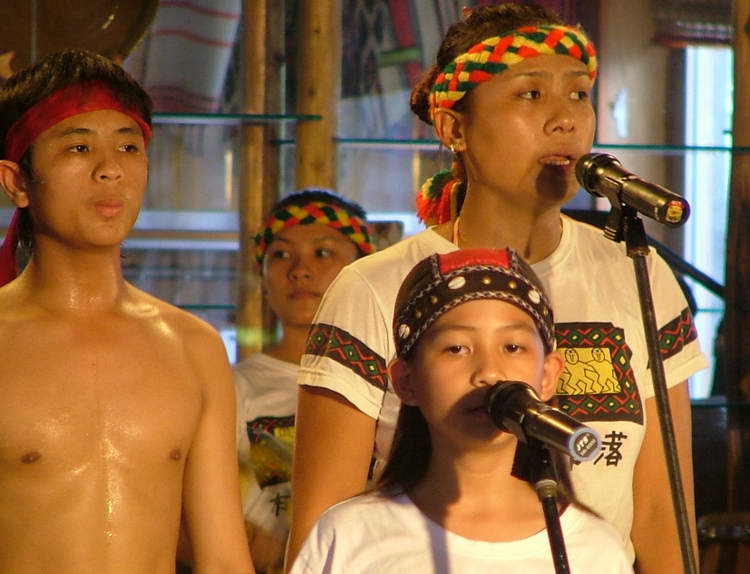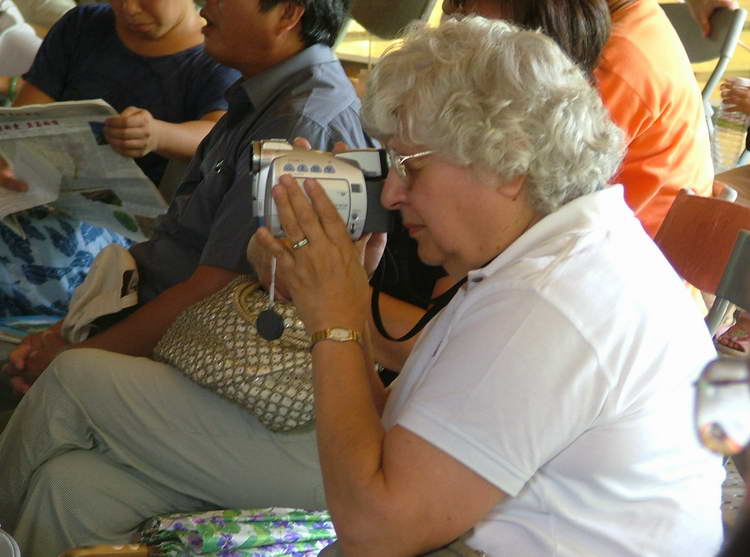 My mother shoots the singers.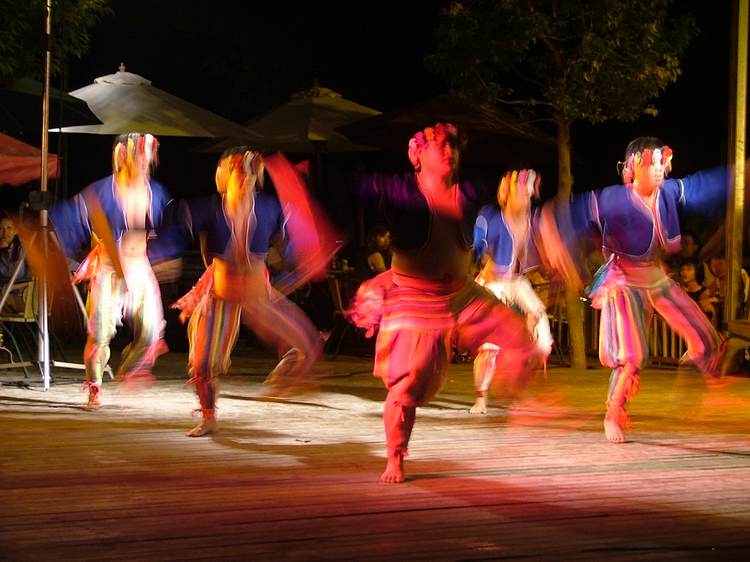 Dancers performing at night.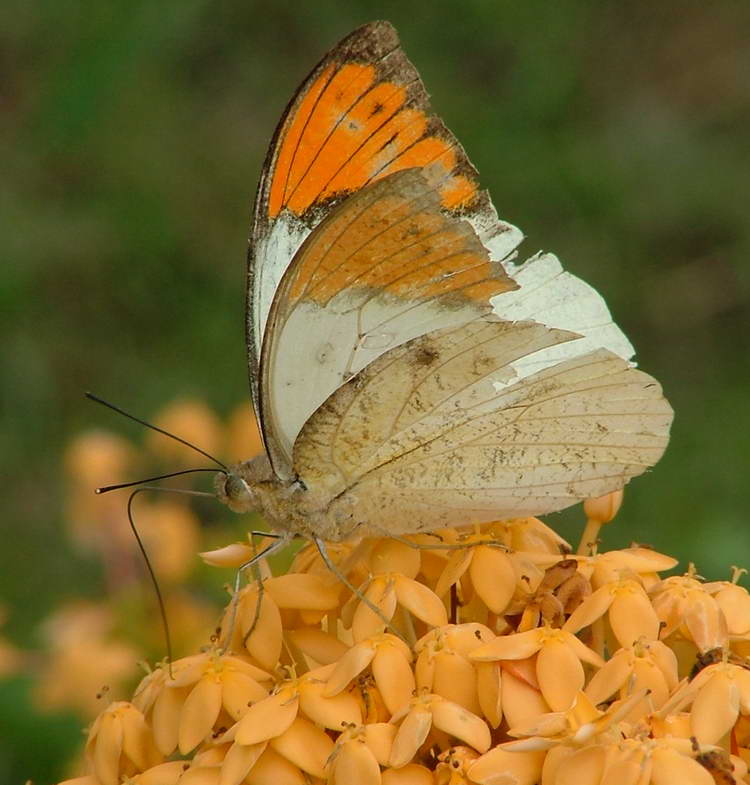 There's plenty of wildlife at the resort.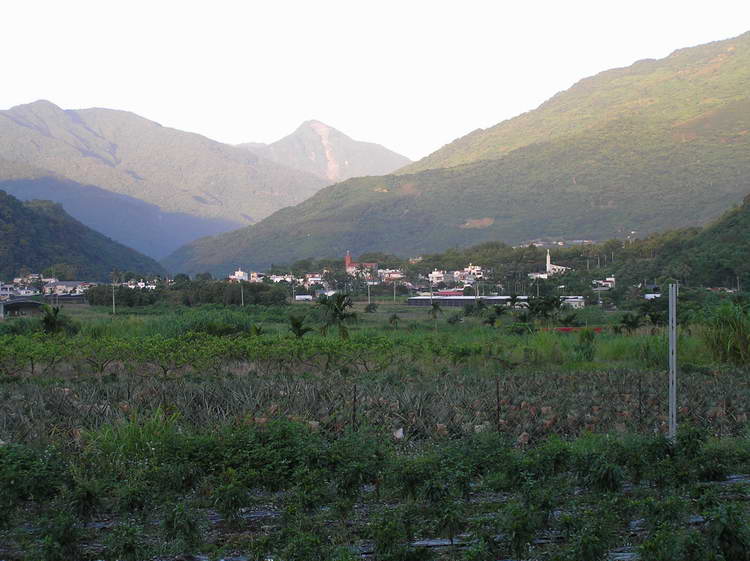 Dawn.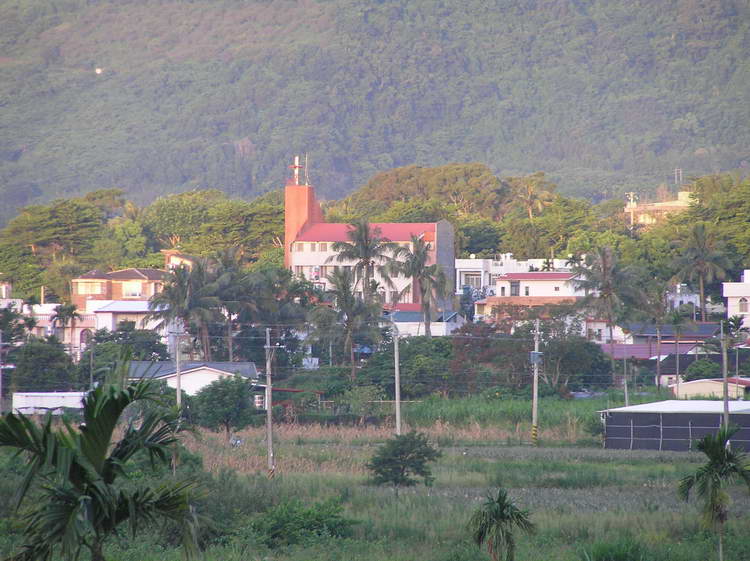 The Church dominates the town.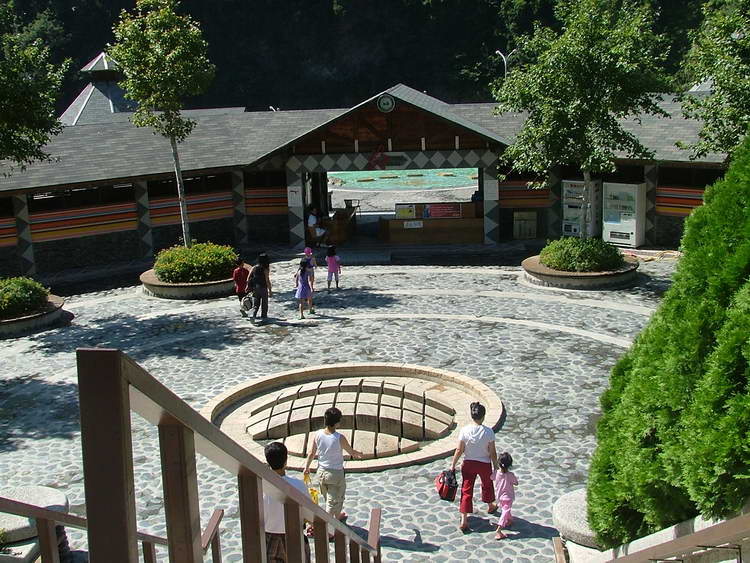 Entering the spa.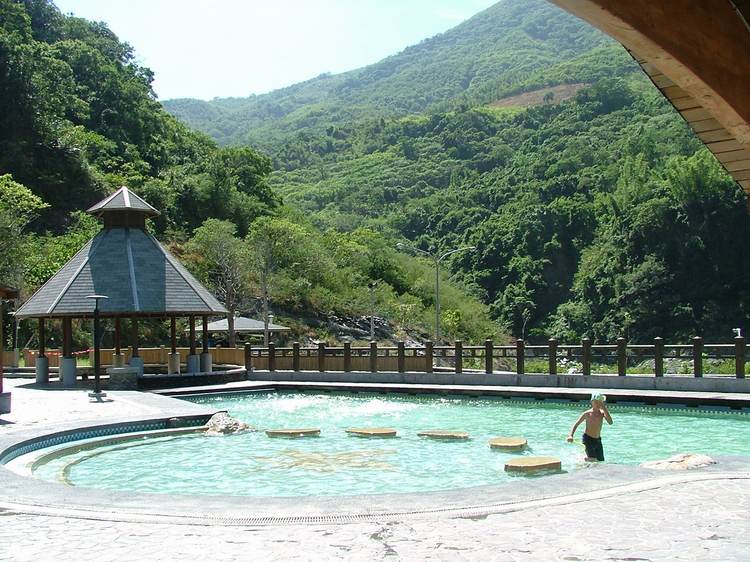 The spa, a short distance away at some hot springs controlled by the Bunung people..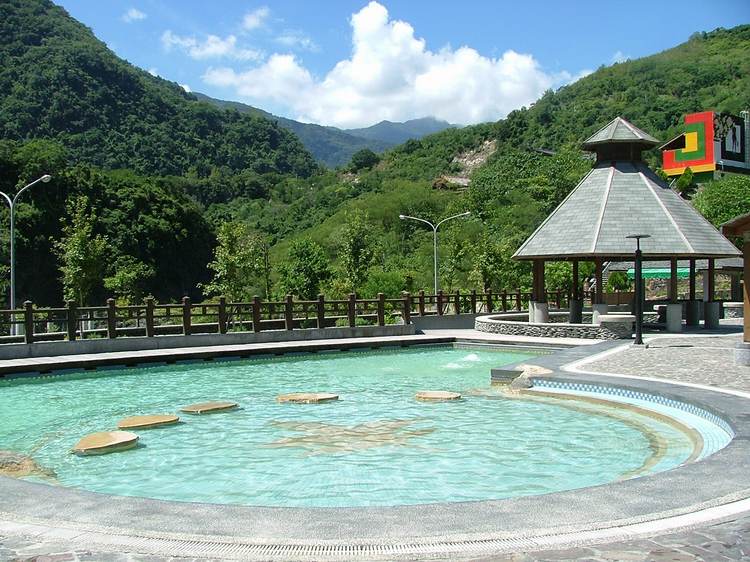 Another view of the spa.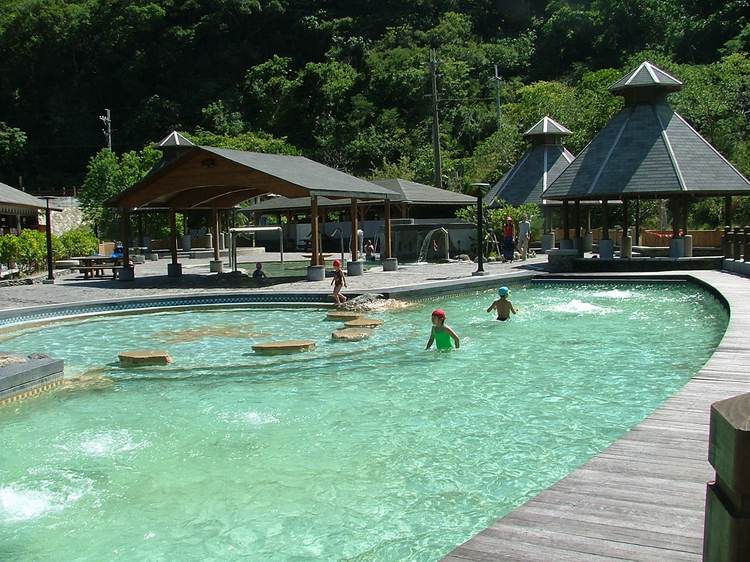 The spa.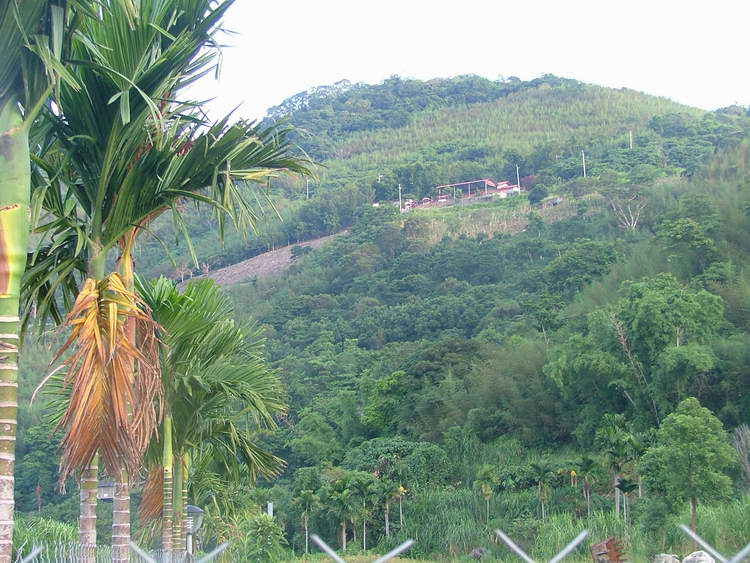 A temple set into a hillside overlooking the resort..

Fengshui

(geomancy) determines the location of temples, and usually sites them in clefts on hills rather than on hilltops.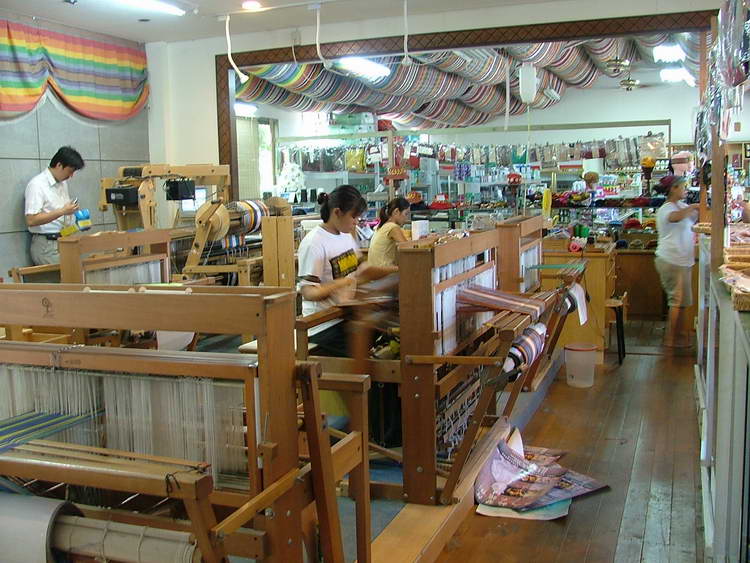 Hard at work at the looms. The same individuals sing, work in the gift shops, and clean and stock the rooms.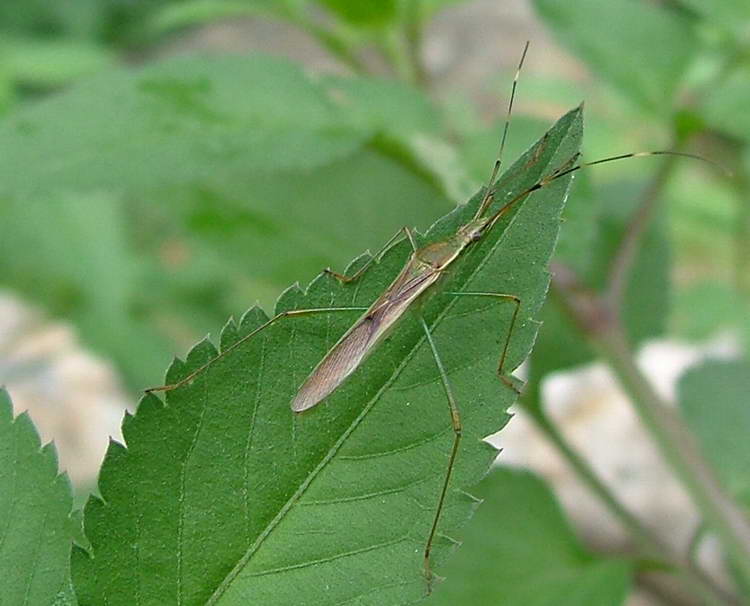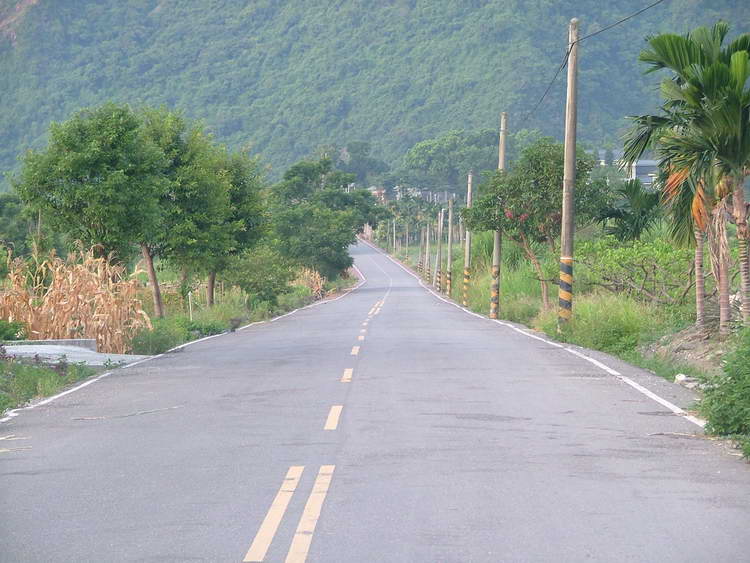 The road back.

Back to Teaching English in Taiwan
Back to The View from Taiwan Blog