Chulu Farm and the Luye Tea District


These two sights make a good day trip out of Taitung city, being located only a half hour by car from each other. Chulu Farm was one of the earlier recreational farms in Taiwan, and offers wonderful views. The road up to the farm is also quite scenic, though curvy and crumbling. The Luye Tea District is composed of neat tea plantations, pineapple fields, and innumerable places to sit and drink tea, or buy it to take home. The views are nice, especially down the east coast rift valley, lined with imposing mountains on either side, and still relatively unpopulated.

Back to Teaching English in Taiwan
Back to The View from Taiwan Blog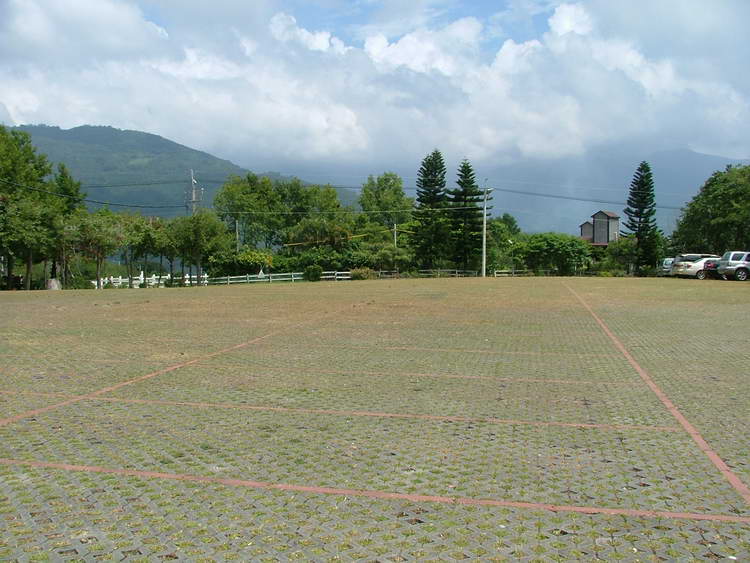 The spacious parking lot gives a hint of the reason's for the farm's popularity: open space, surrounded by mountains.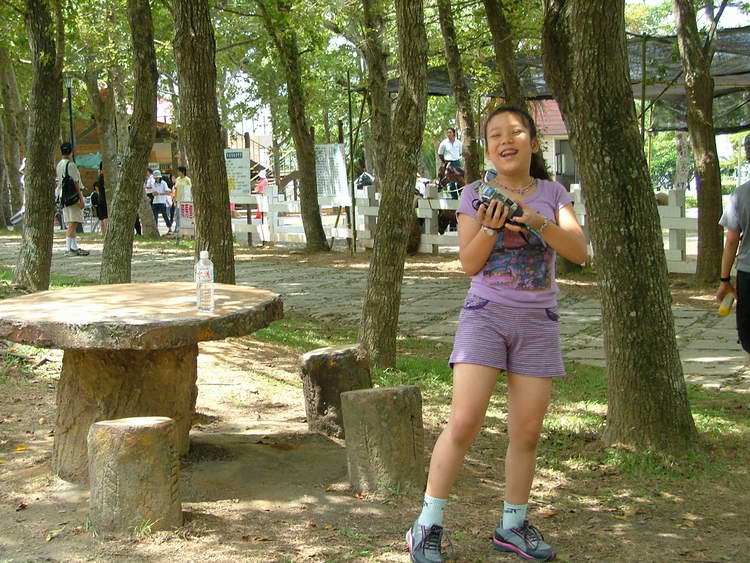 Dan-dan enjoys some of the farm's shaded areas.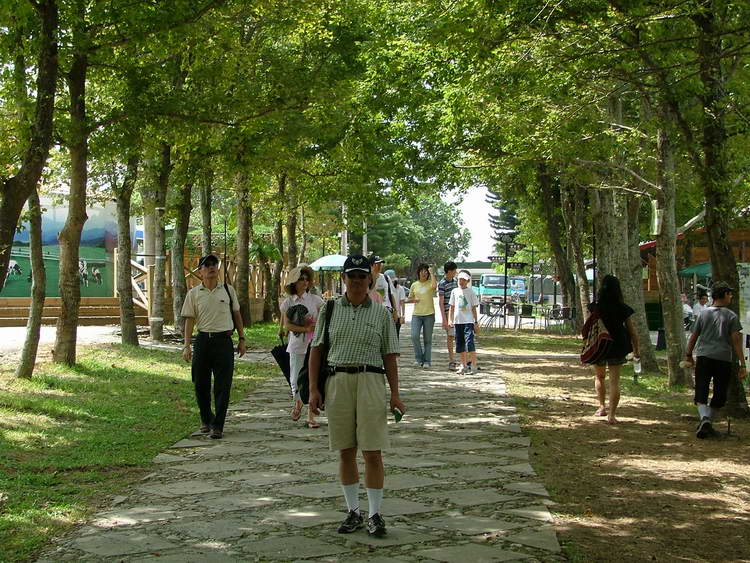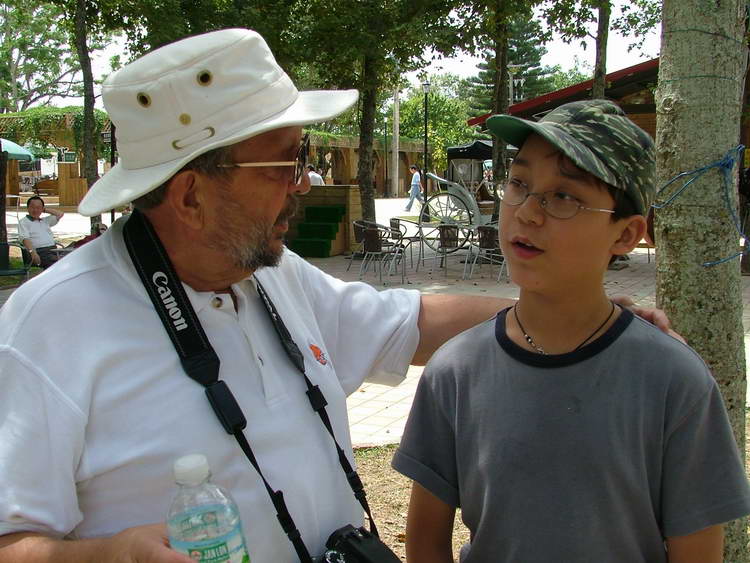 Grandfather and grandson converse.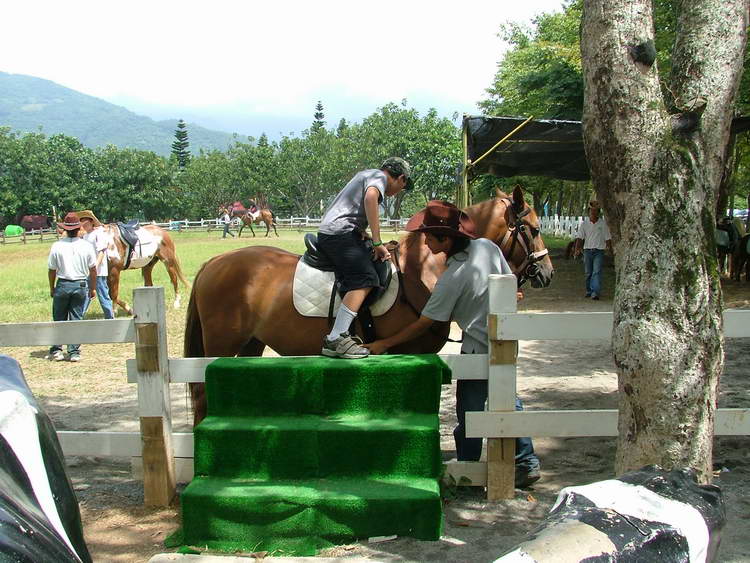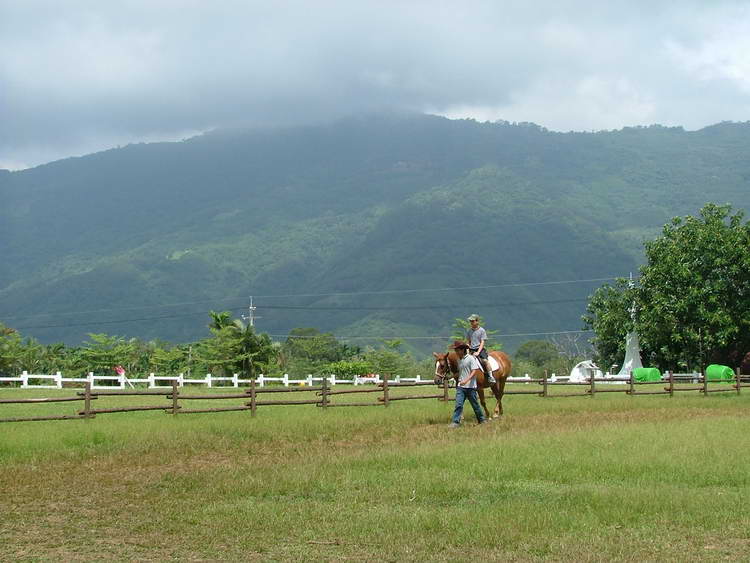 What makes the farm is the stirring mountain setting.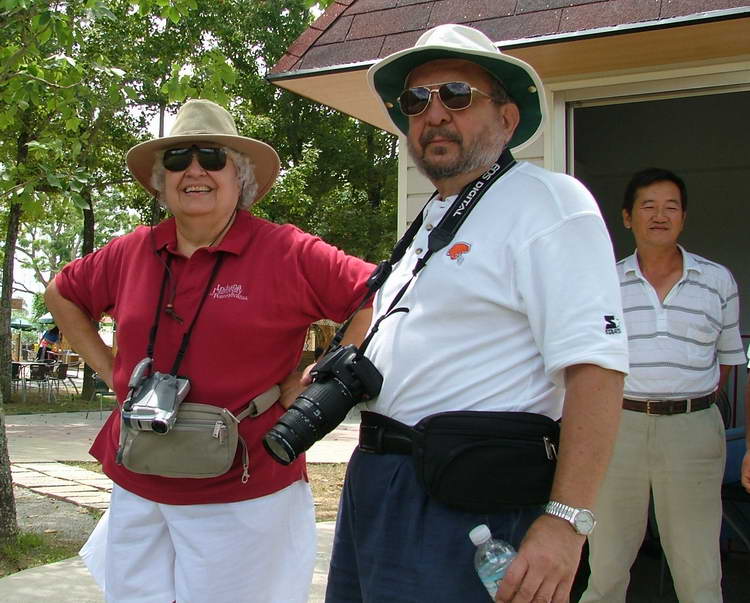 My parents.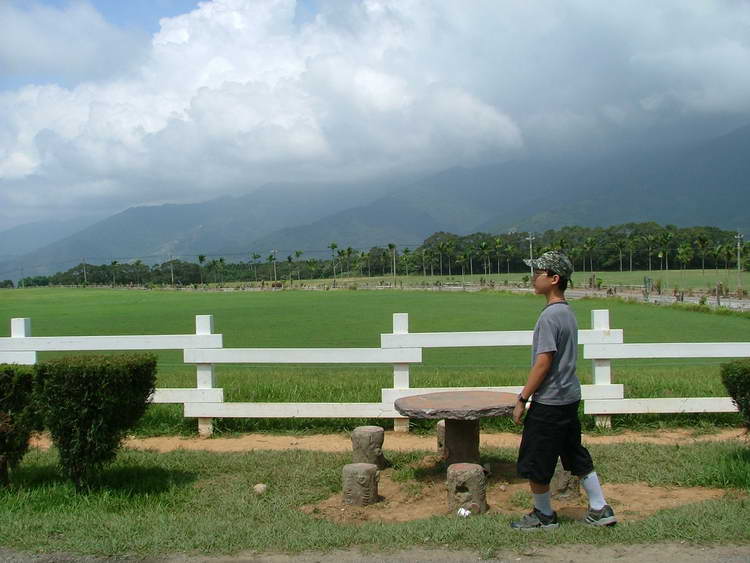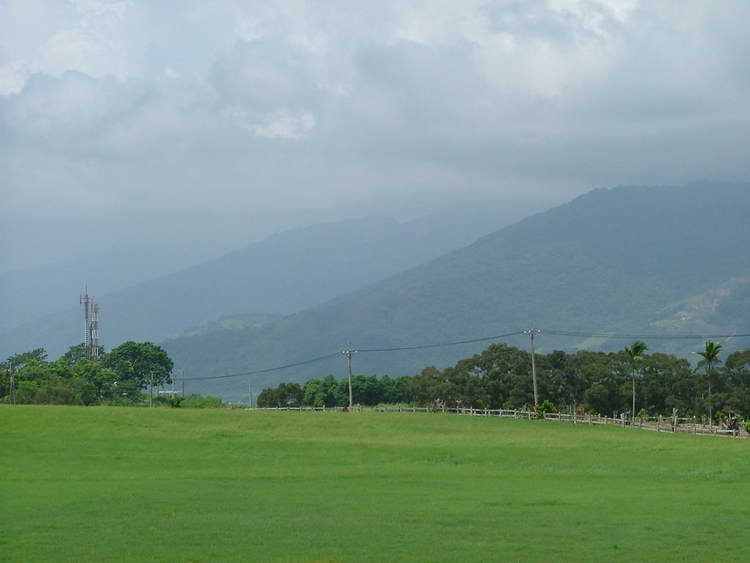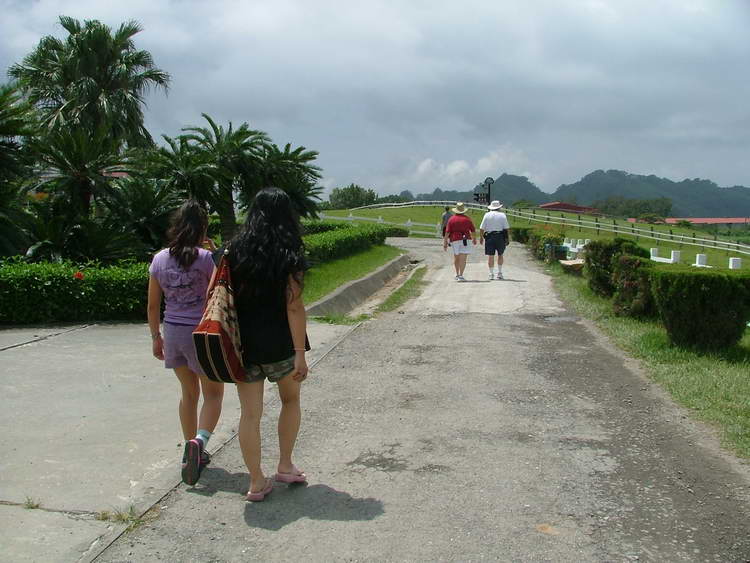 There are plenty of places to walk.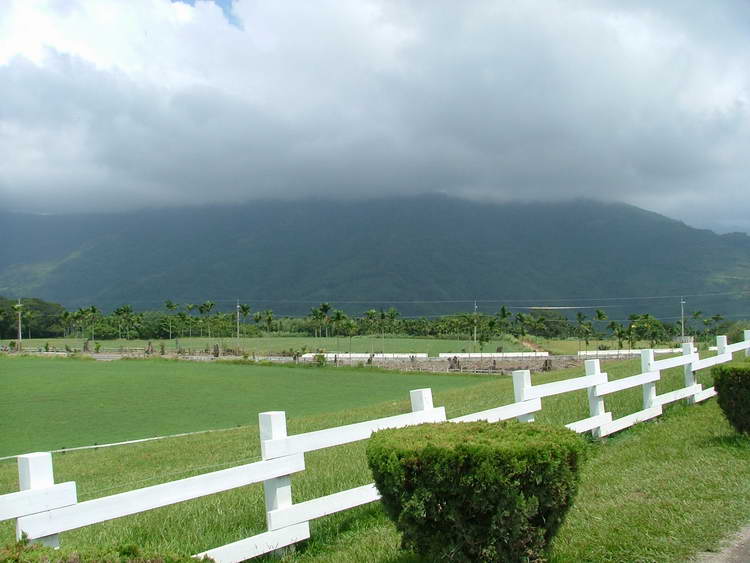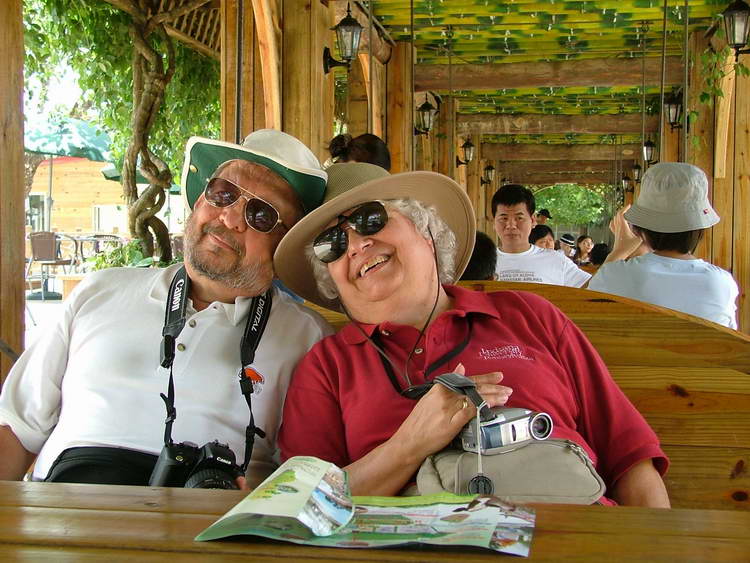 My goofiness is clearly inherited.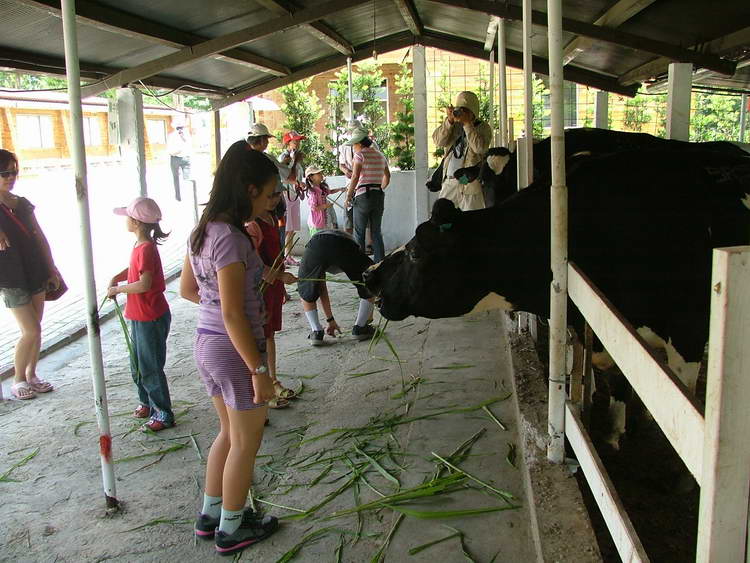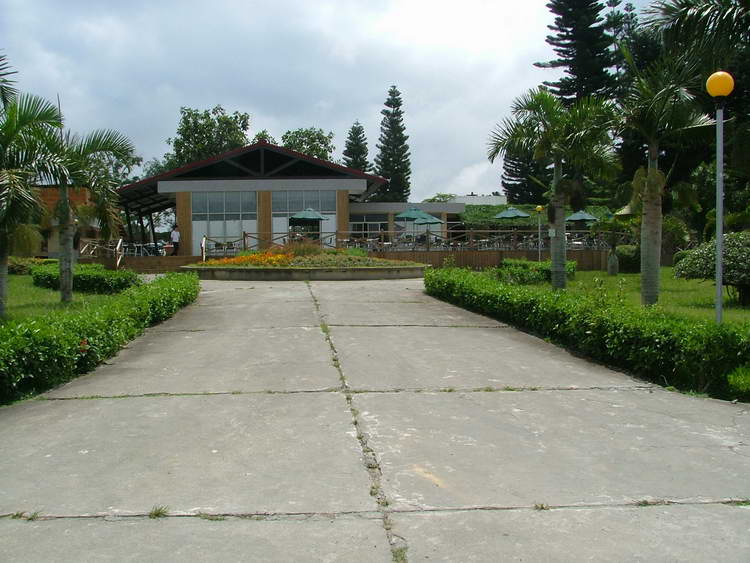 One of the restaurants.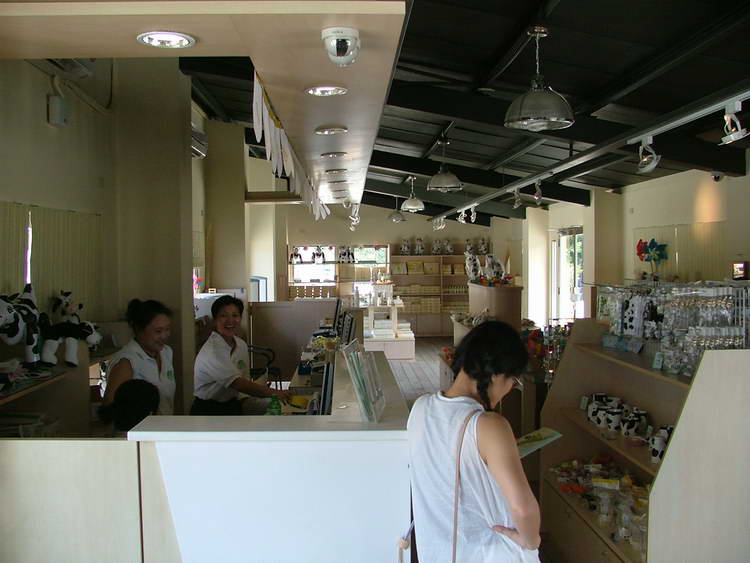 The inevitable gift shop.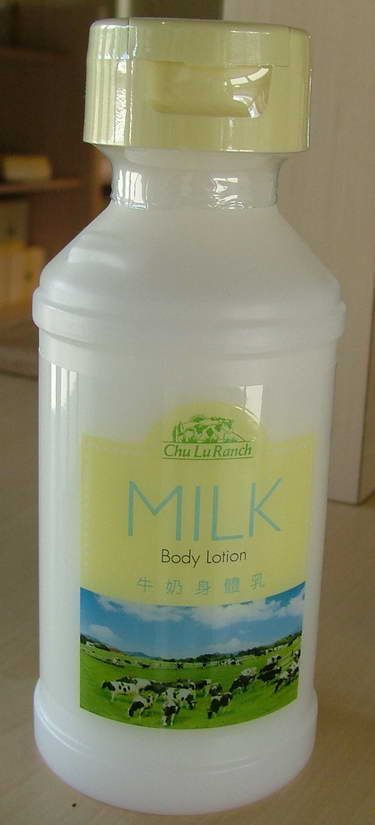 Got milk body lotion?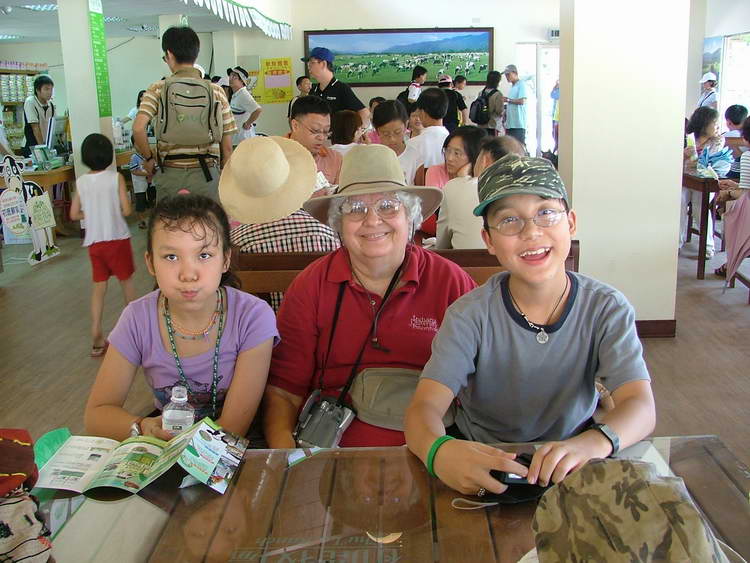 Eating ice cream bars in the milk restaurant. The milk-flavored ice cream is as bland as can be. Flying Cow does a much better job.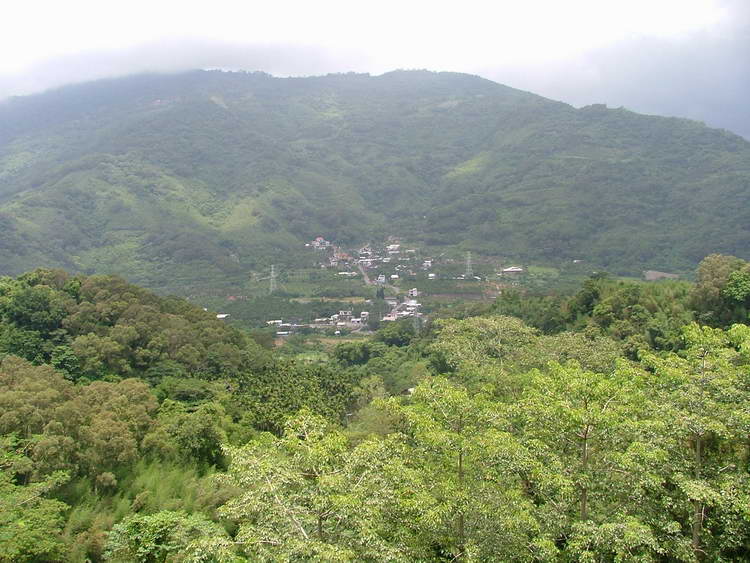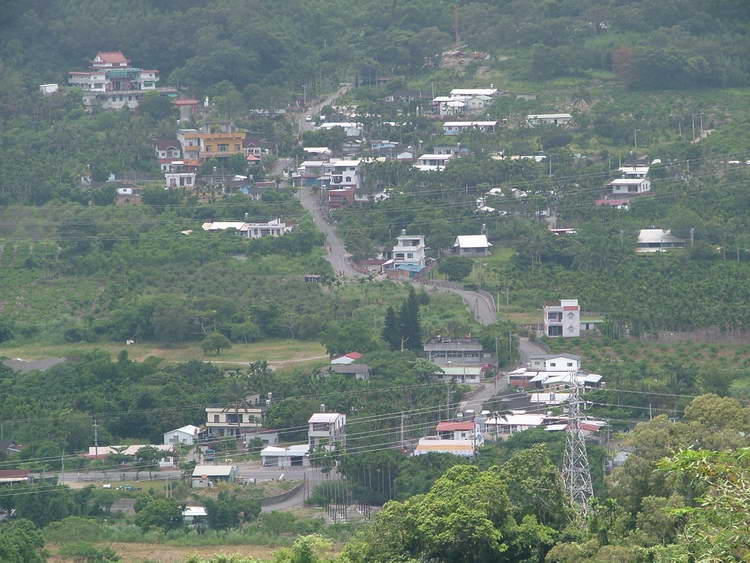 A small mountain community outside of Chulu Farm.

The Luye Tea District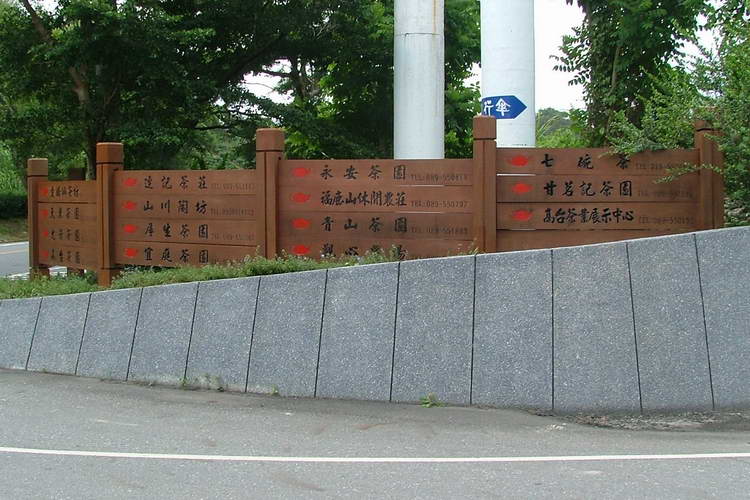 The entrance to the district, emblazoned with the names of local "tea gardens."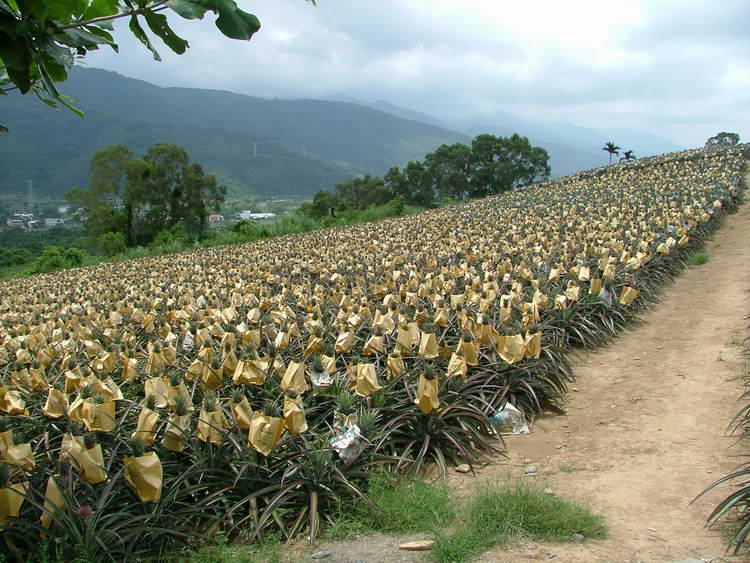 Pineapple plants.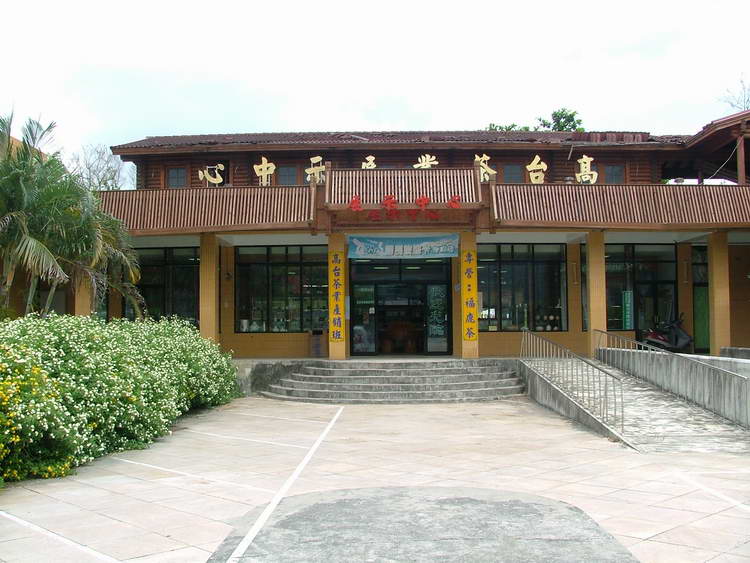 One of the many places selling tea, tea equipment, and souvenirs.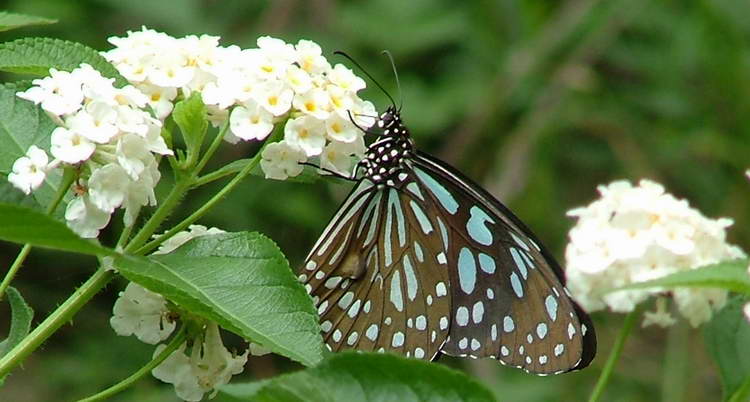 The flowers outside were filled with butterflies.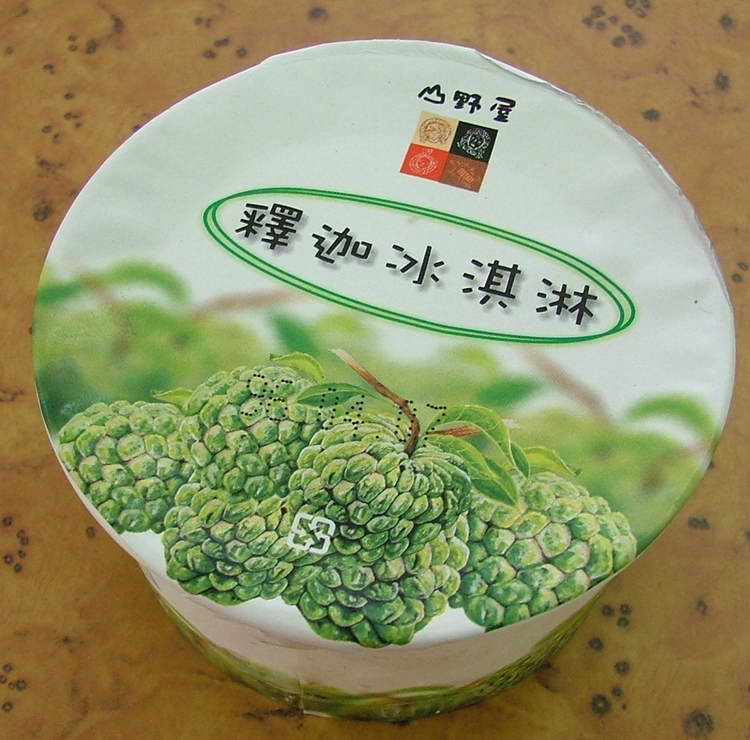 Tired of tea? Try the custard apple ice cream.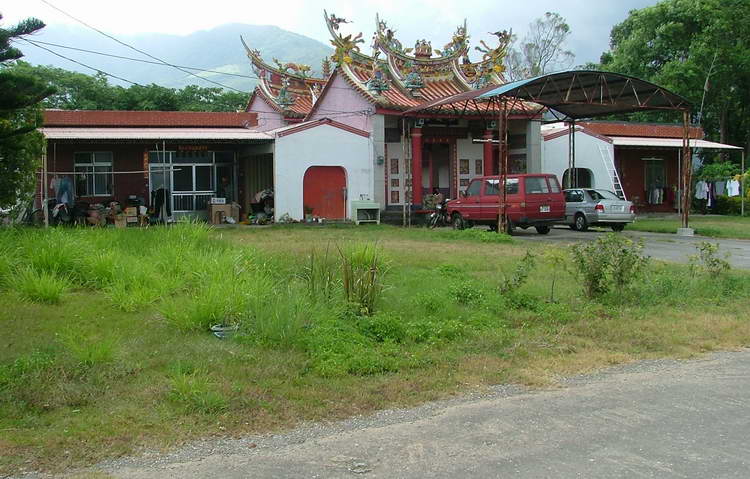 A local temple.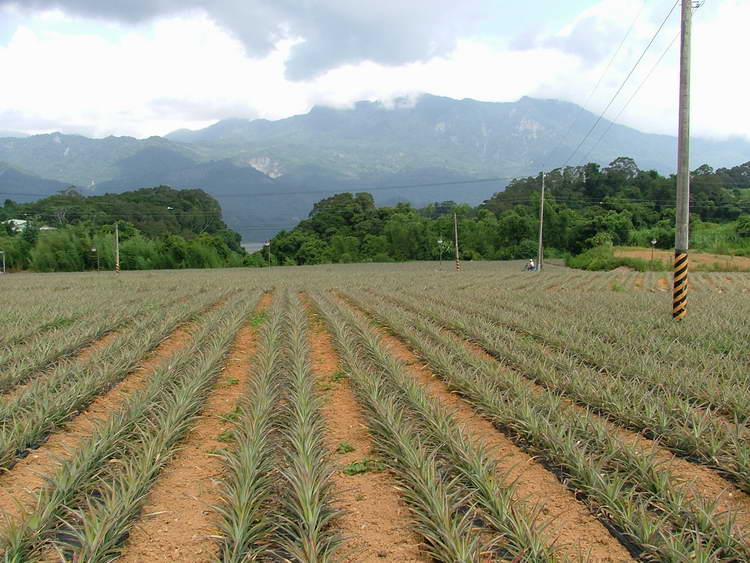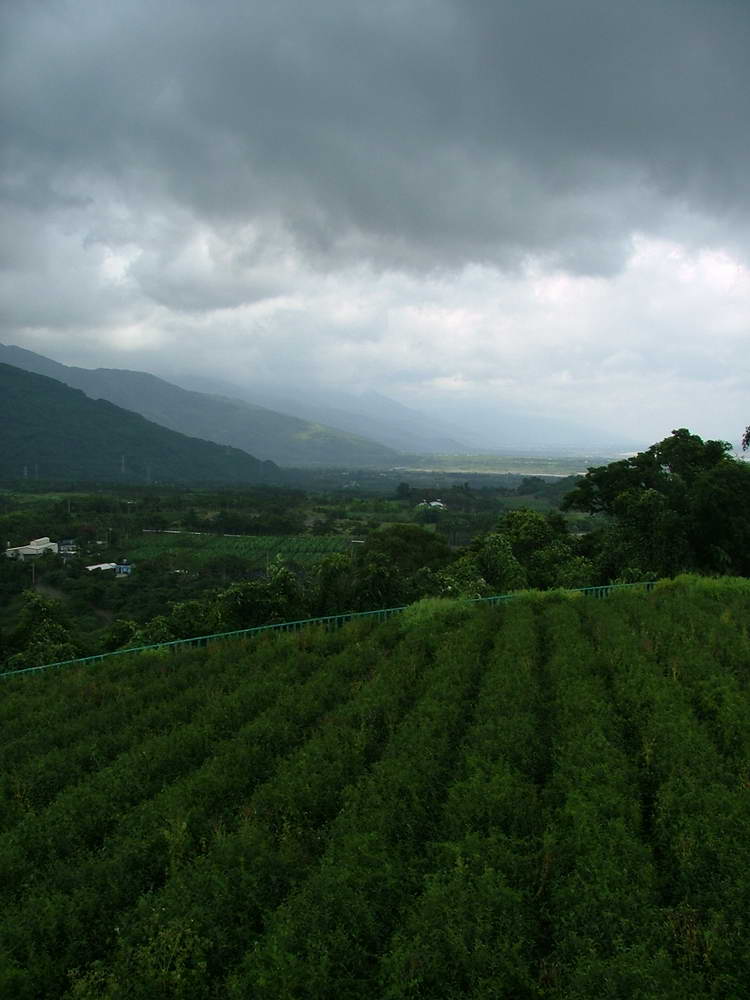 Tea plants in the foreground, the east coast rift in the background.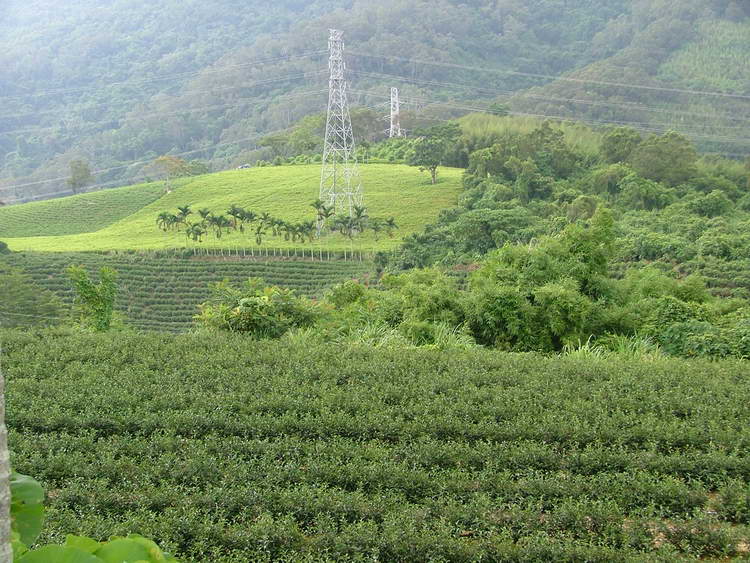 Tea in neat rows. The altitude is only about 400 meters.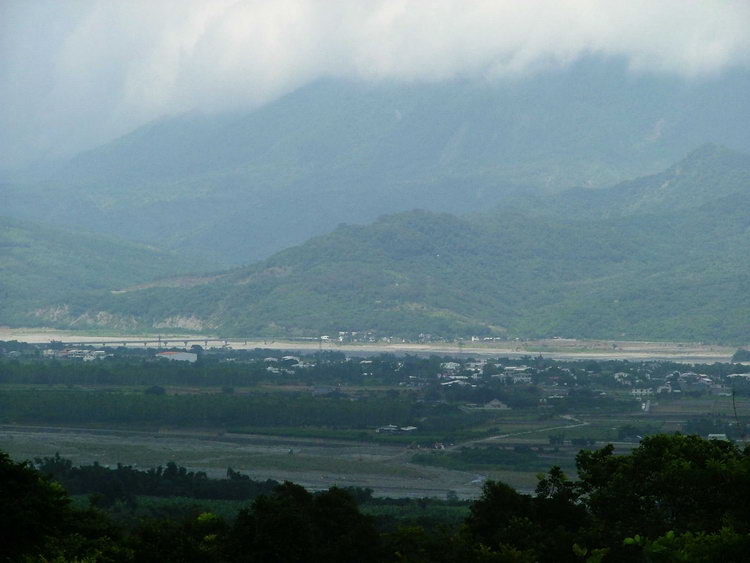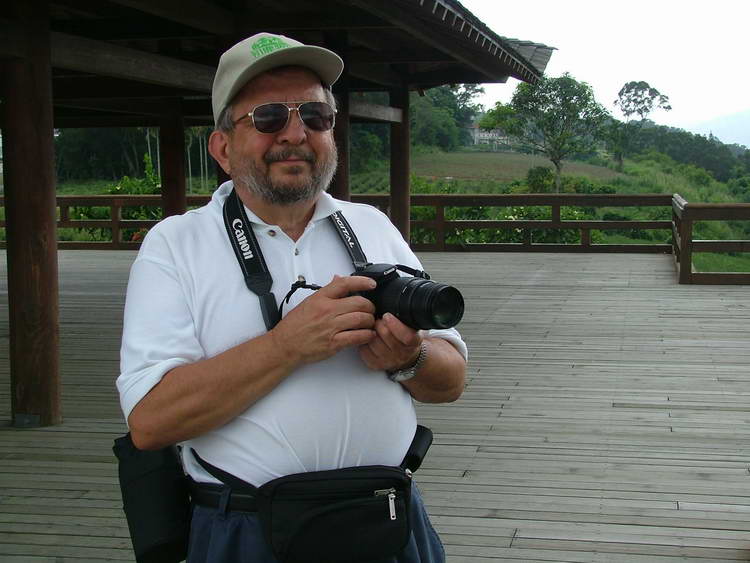 My father on a viewing platform that looks the district.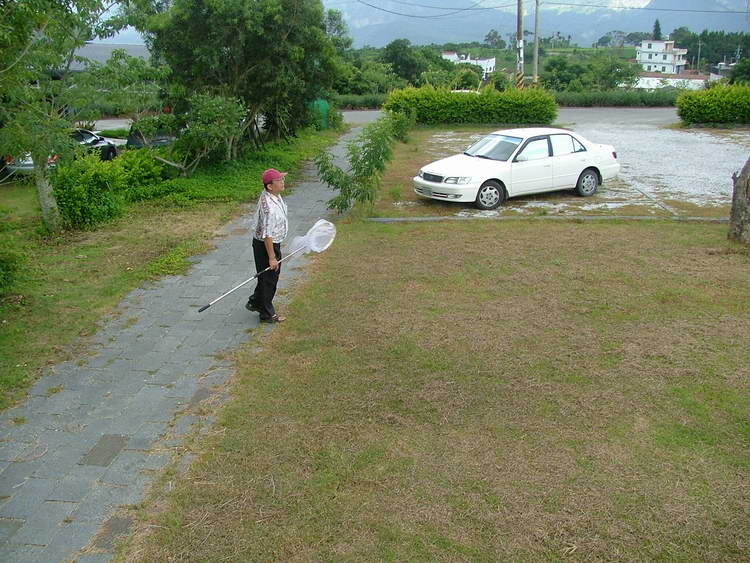 Not everyone is there for the tea.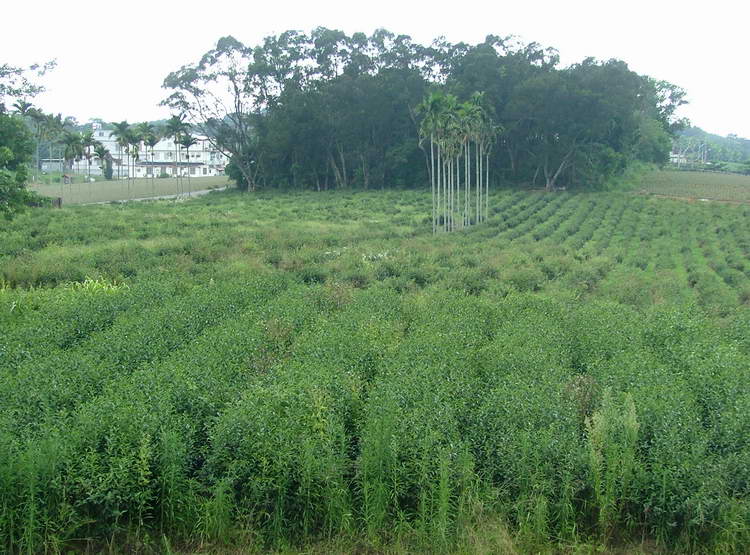 Looking northwest, with the east coast rift valley off to the right.
Back to Teaching English in Taiwan
Back to The View from Taiwan Blog