Ta-Ken Trail Number 7

Hiking is always a good choice for a warm winter afternoon. Here are some pix from Trail Number 7 in the Ta-Ken Scenic Area, right behind my house, taken in January of 2006.

Back to my blog
Back to Recreation in Taiwan page
Return To Home Page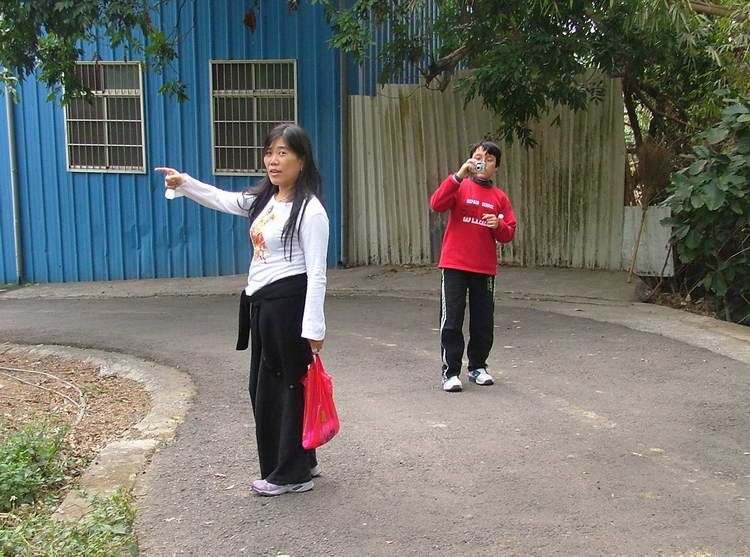 The hike begins near a (probably illegal) metalworking plant near my house. The trailhead for number eight is nearby; number 7 is a ten minute walk.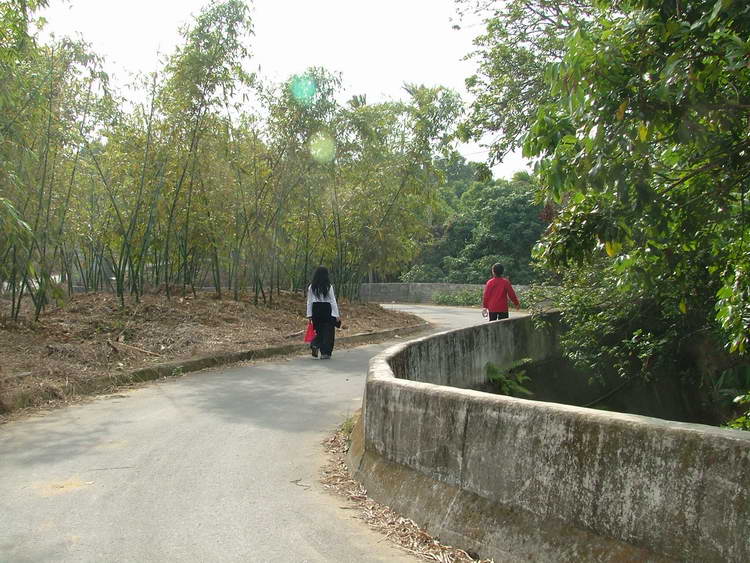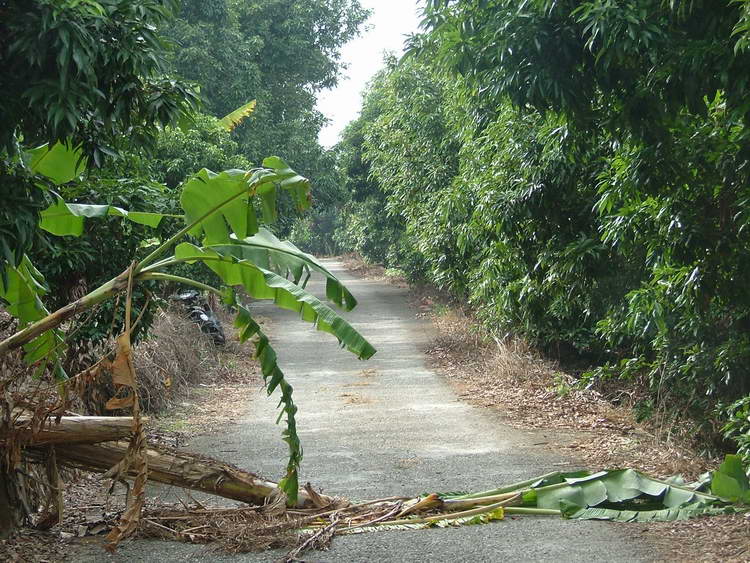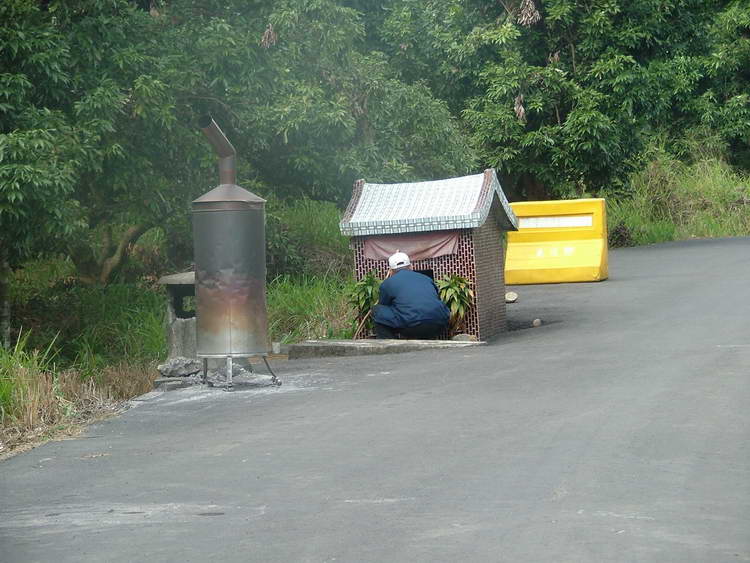 A man tends a small shrine right in the road. If you pay attention as you drive, you will spot many similar small shrines all over the island, especially in rural areas.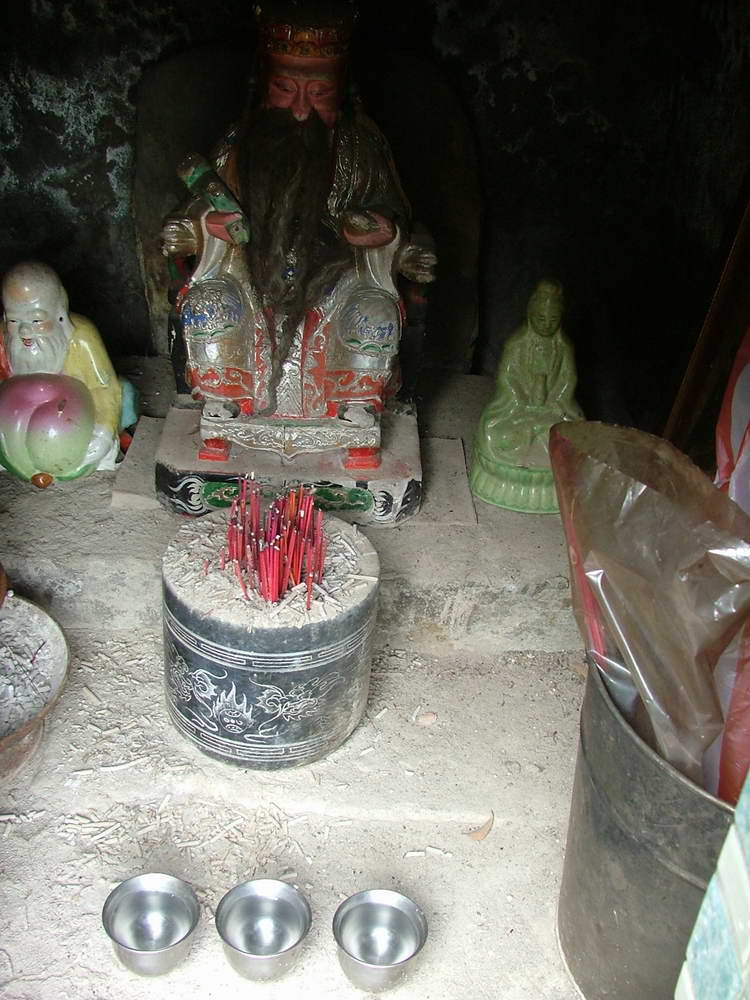 The interior of the shrine.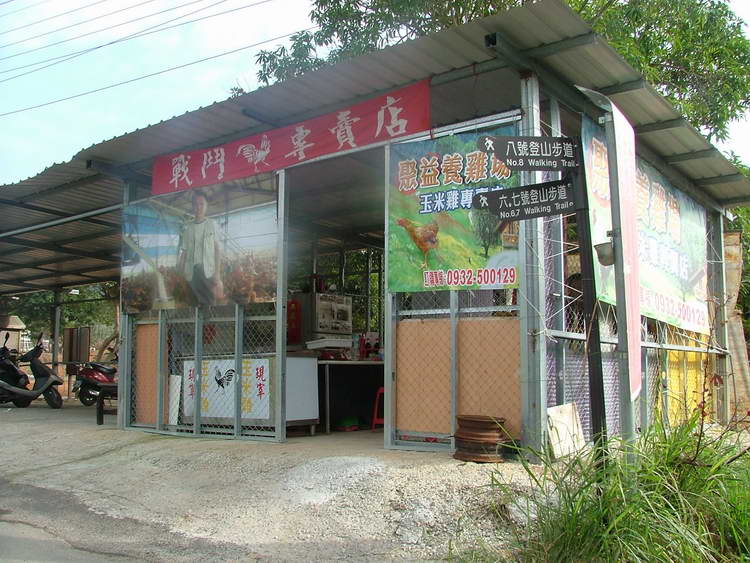 This shop sells fighting cocks.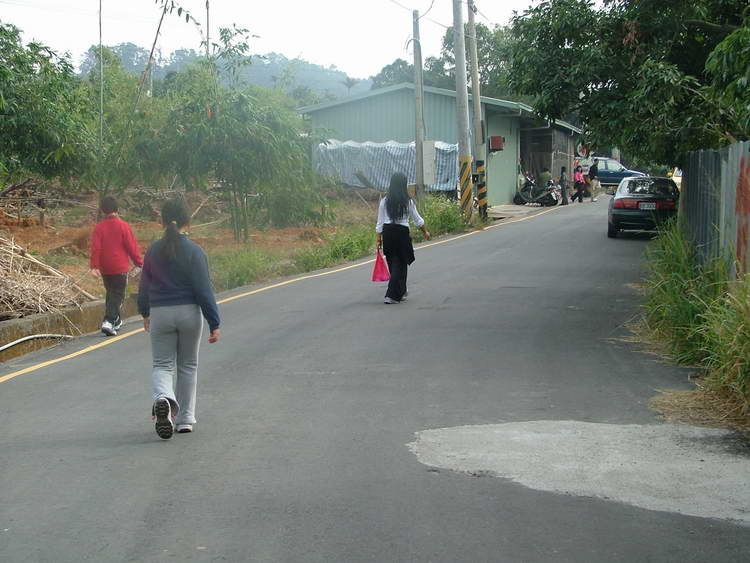 The area is crowded with stands of bamboo and KTVs, whose clamor can be heard for miles.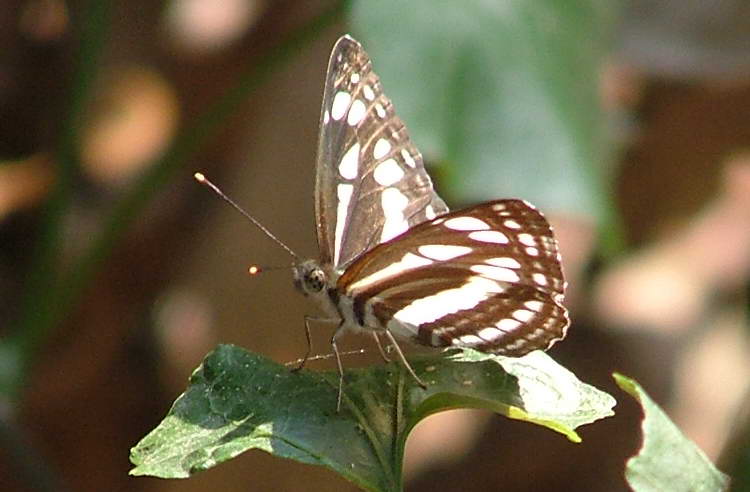 Taiwan was once known as the kingdom of the butterflies. A few reminders of the glory days still linger....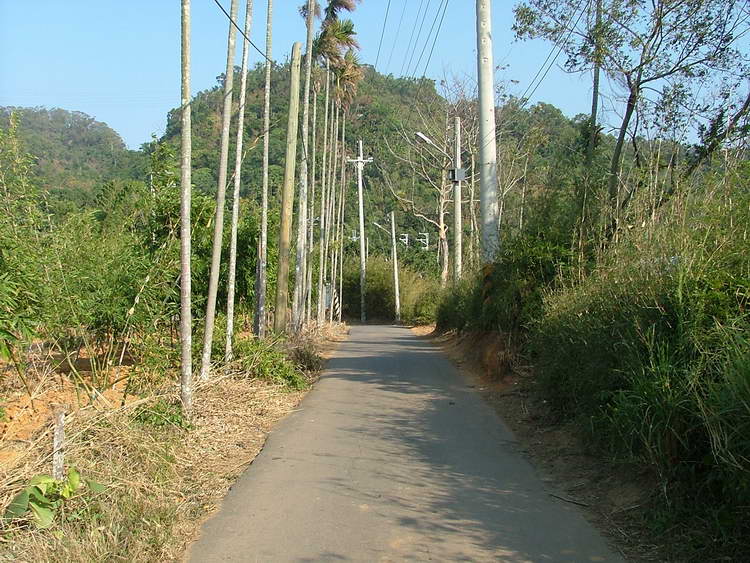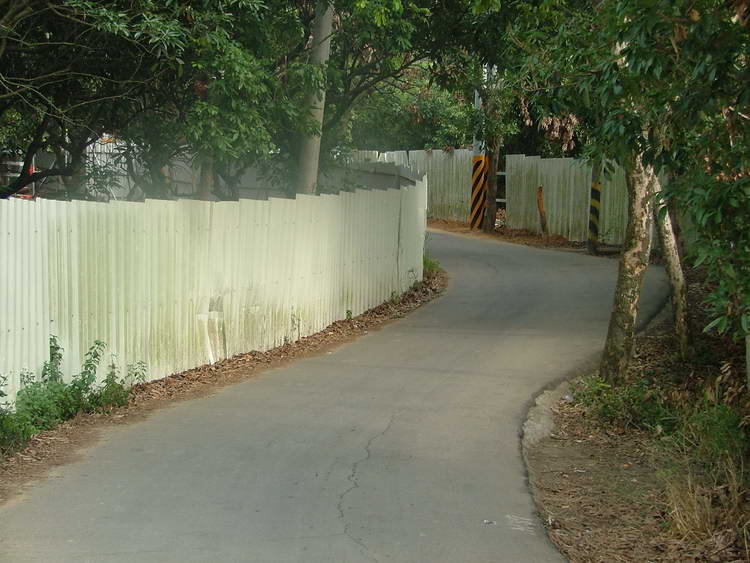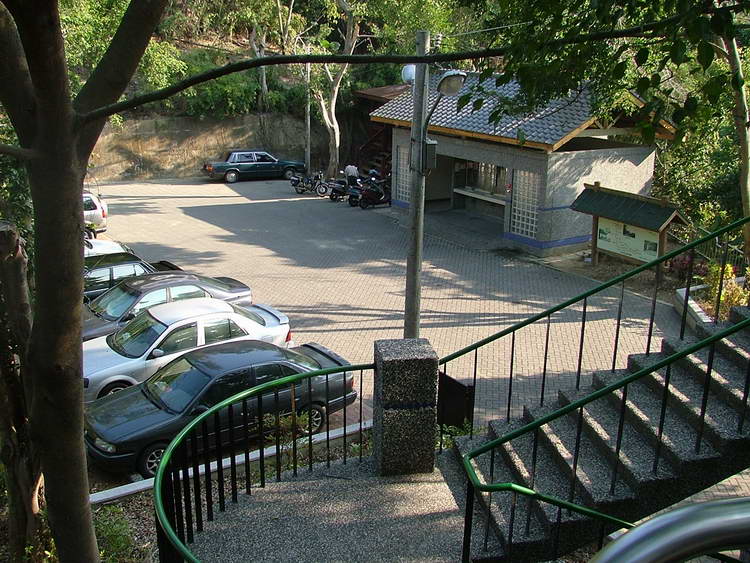 The government provides a parking area and toilets.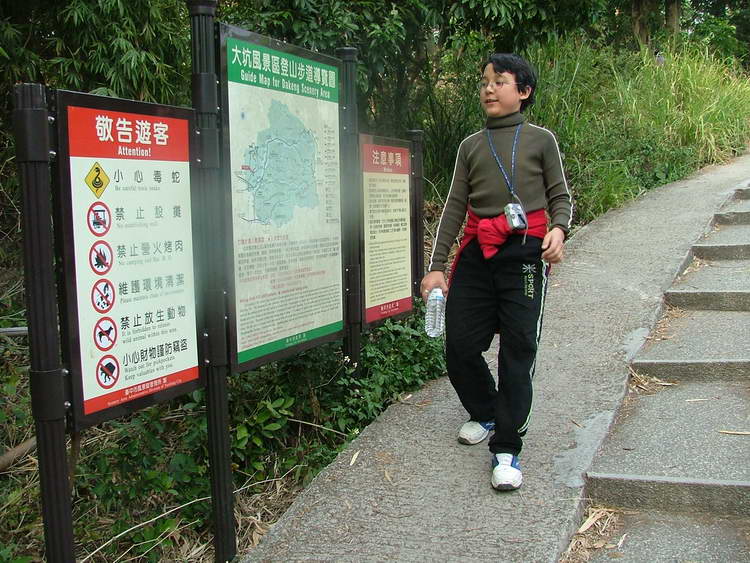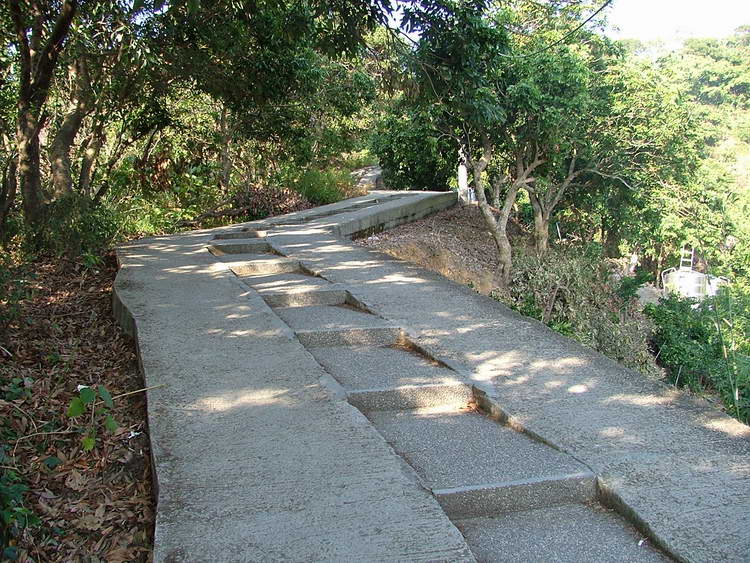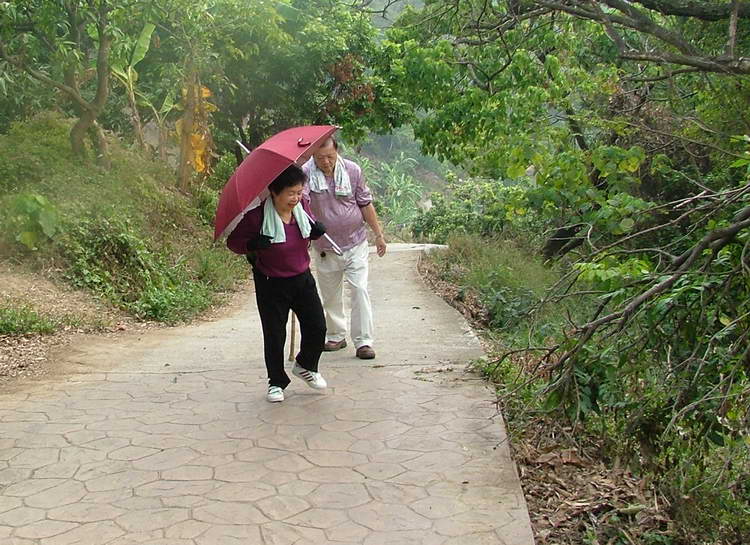 One of the great things about Taiwan is the large number of active seniors, out hiking, dancing, and exercising in every park and scenic area.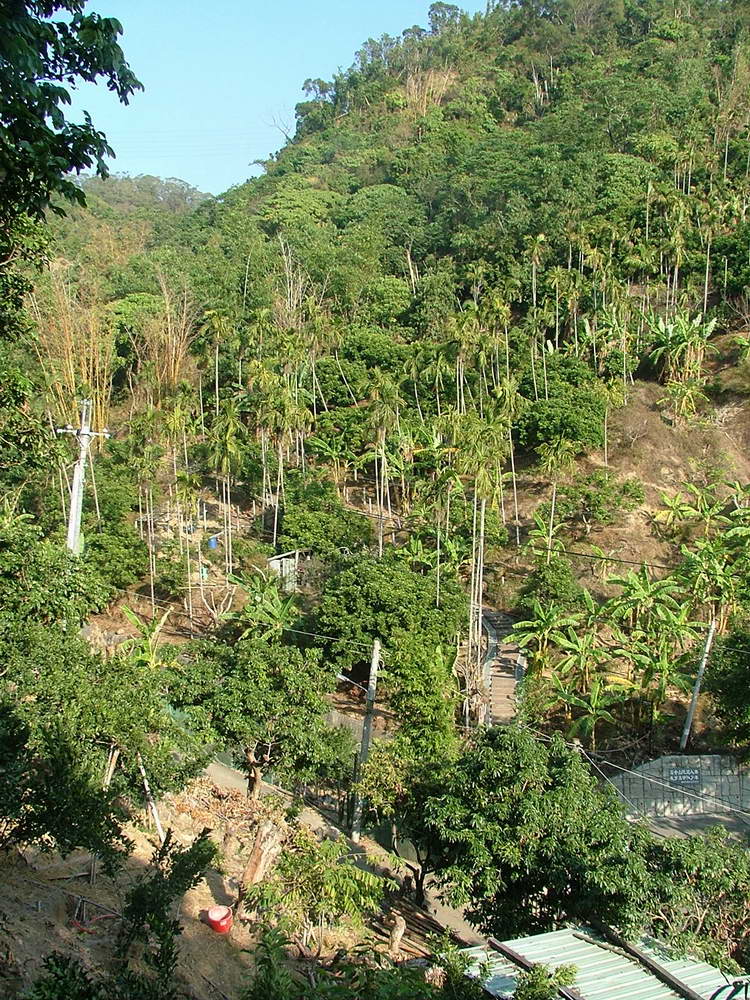 Area slopes crowded with fruit trees and betel nut trees.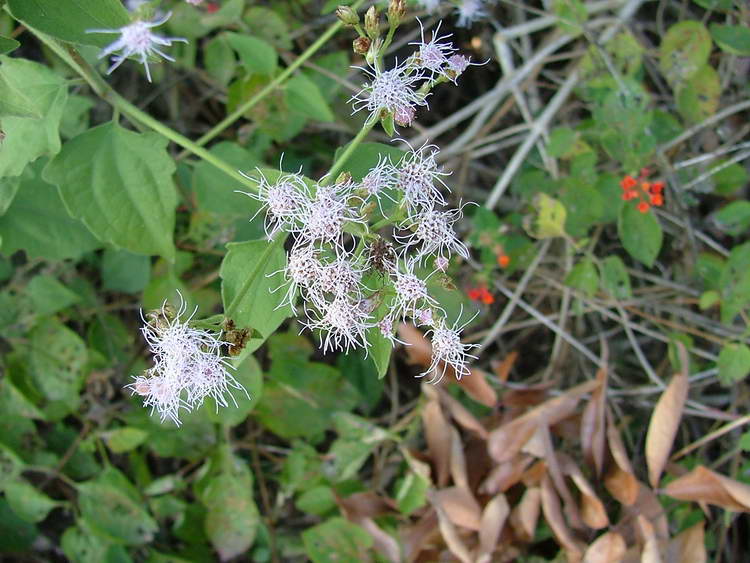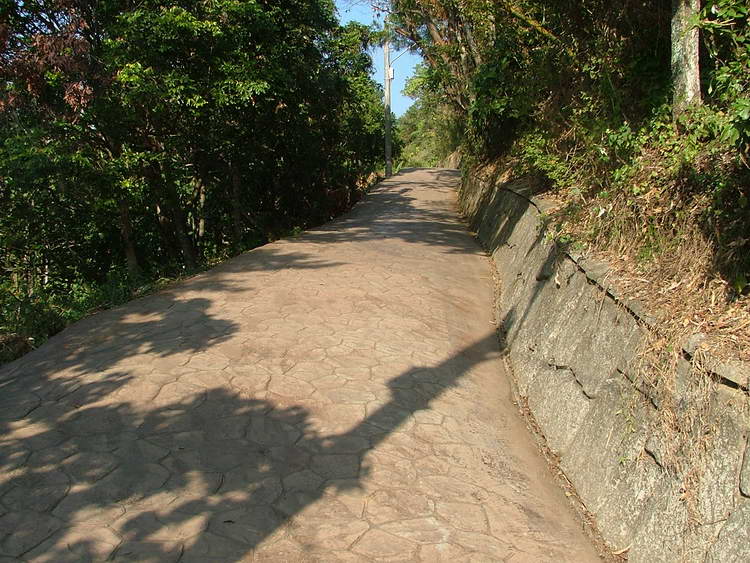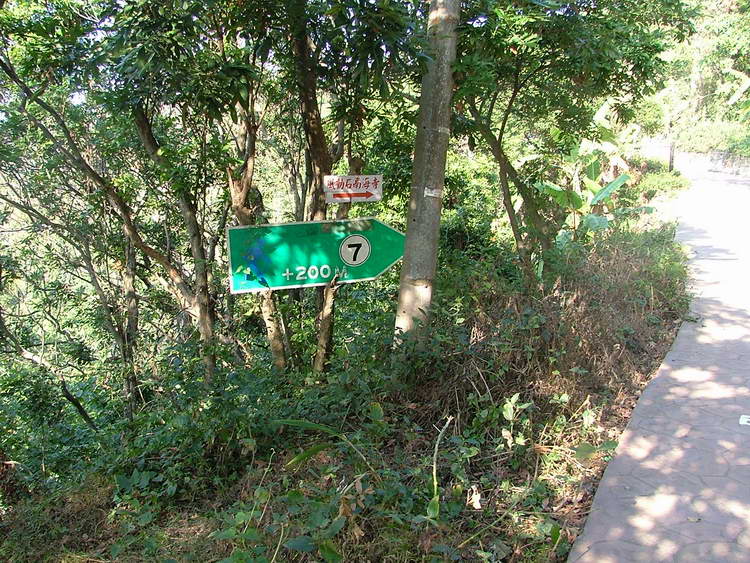 The government helpfully posts signs along the route, so you know that the kilometer your legs insist you did was actually only 200 meters.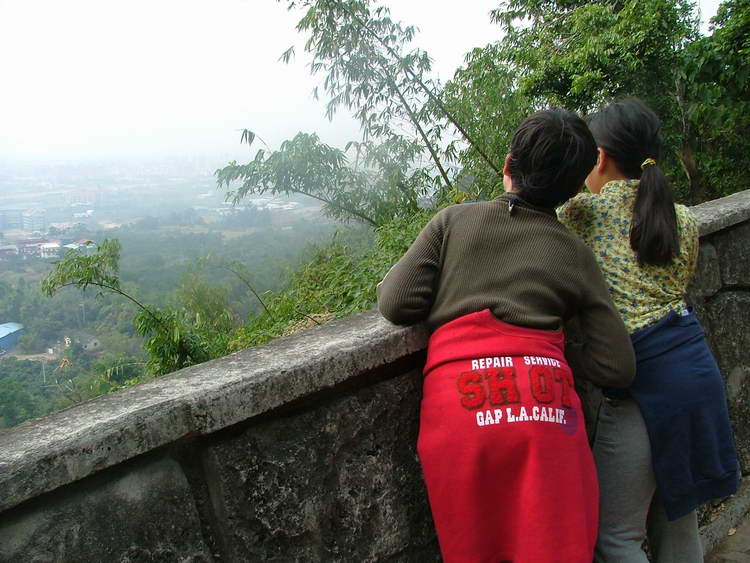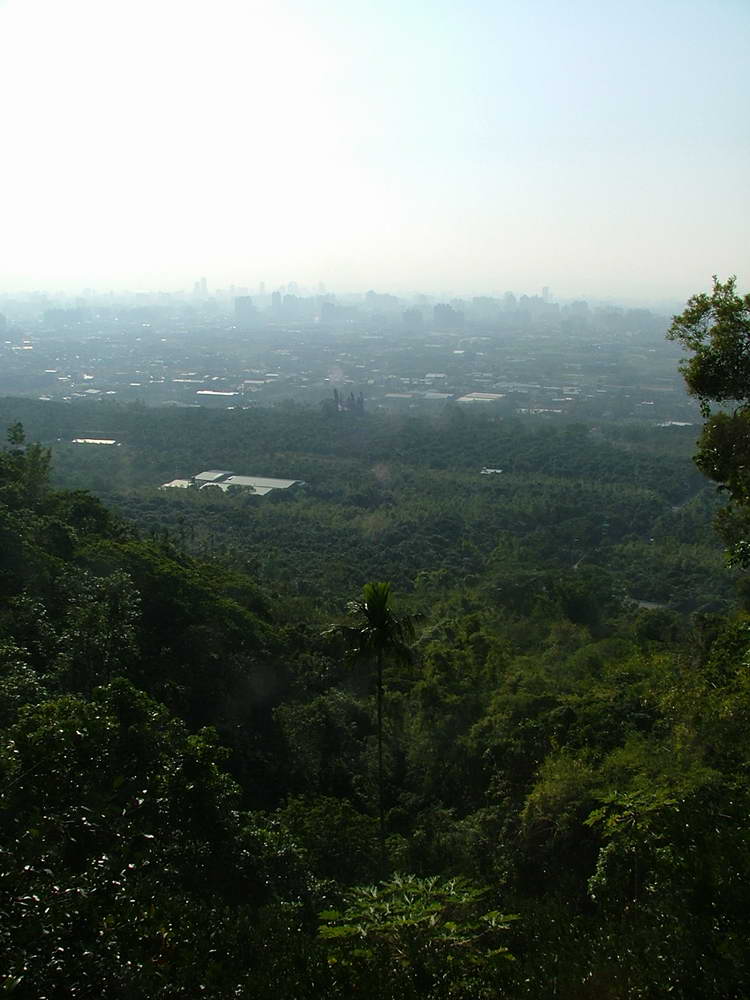 The views over Taichung are spectacular.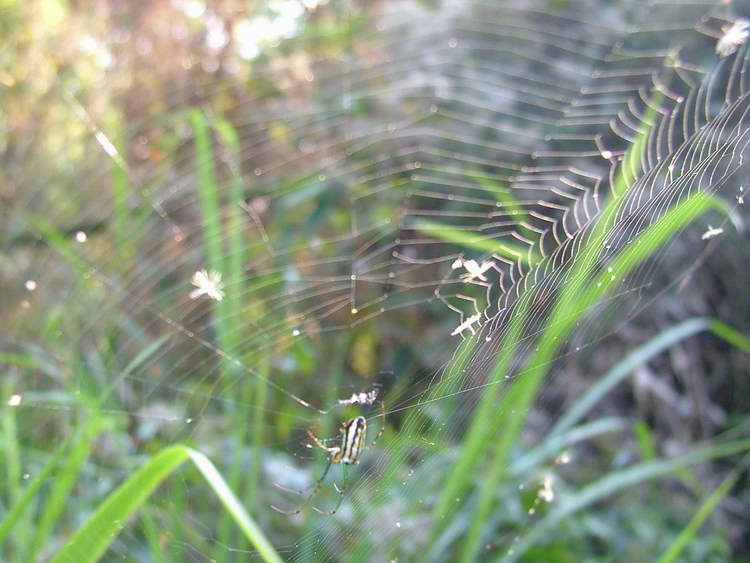 The world of the small also gives delight.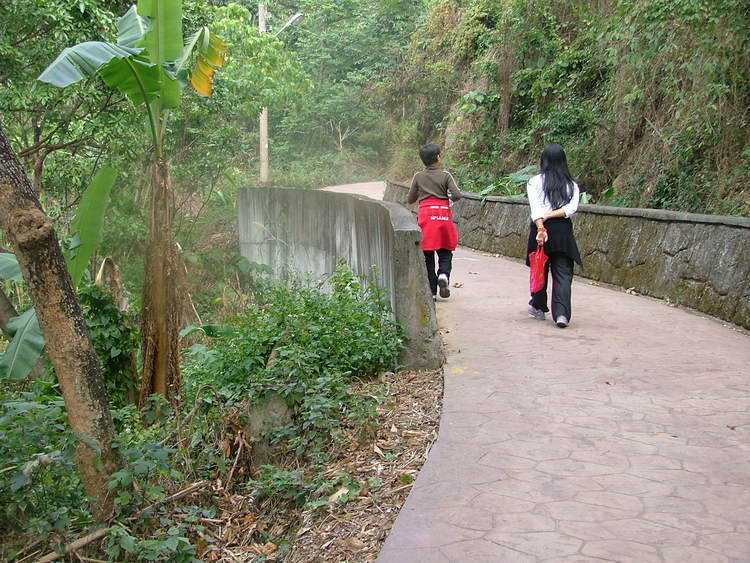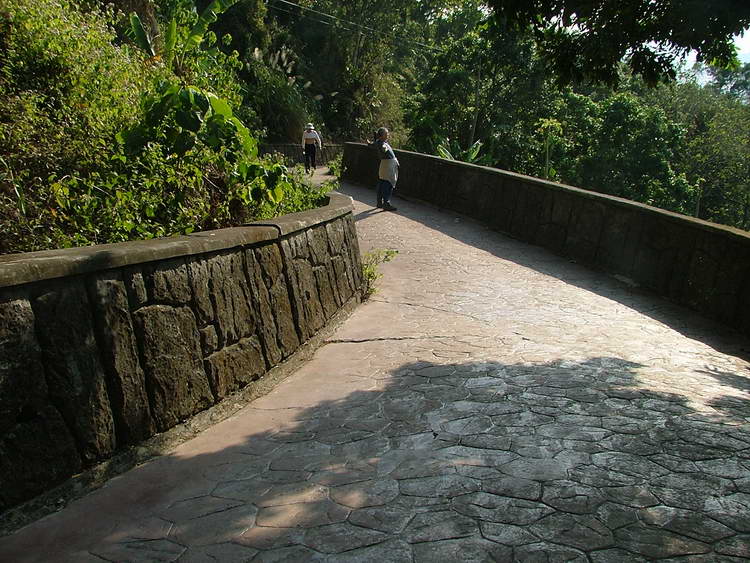 A common sight on hiking trails in Taiwan: a senior citizen exercising. I have no doubt that the first team up Yu Shan encountered a friendly old man at the top, stretching and clapping his hands.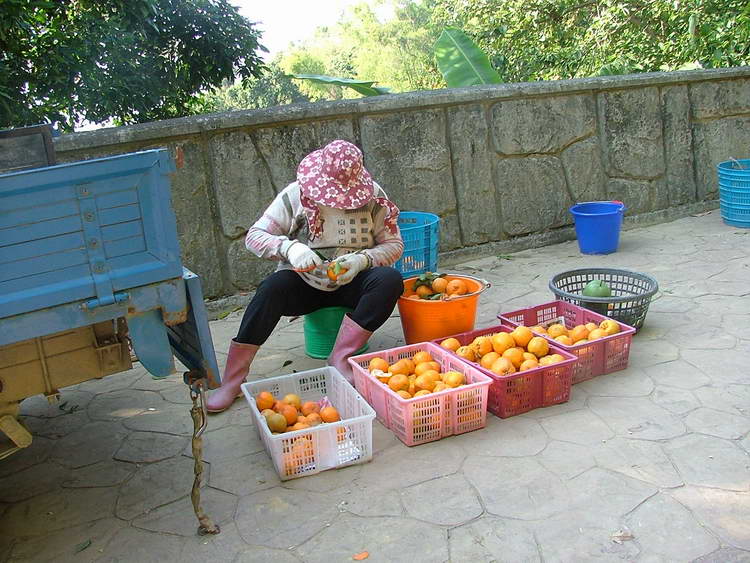 An old woman sells oranges along the trail.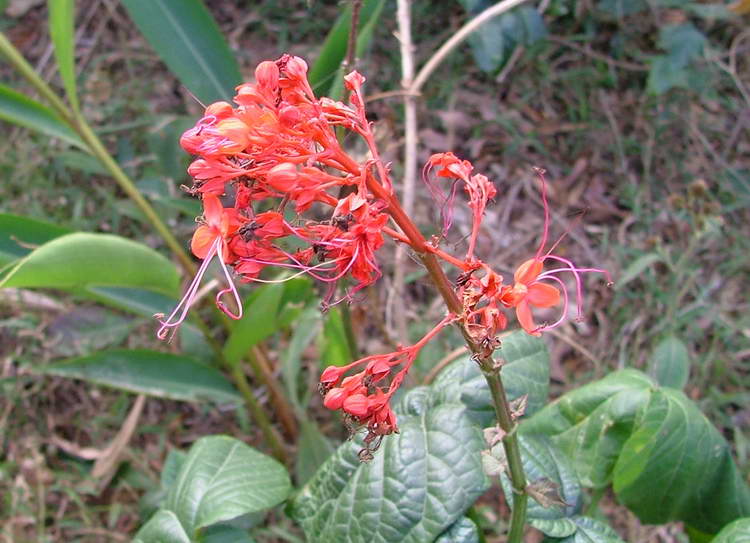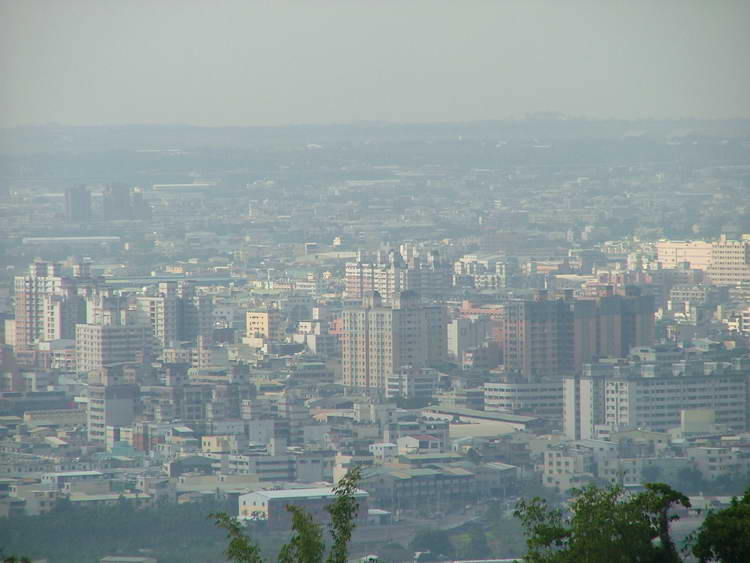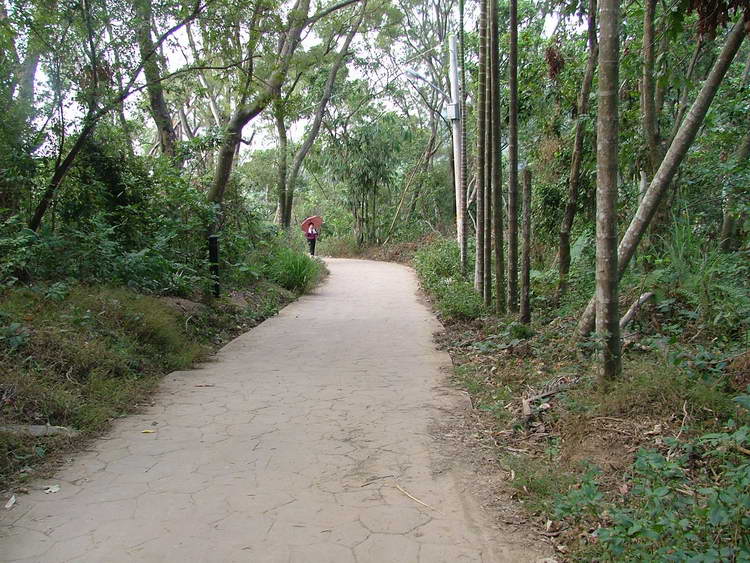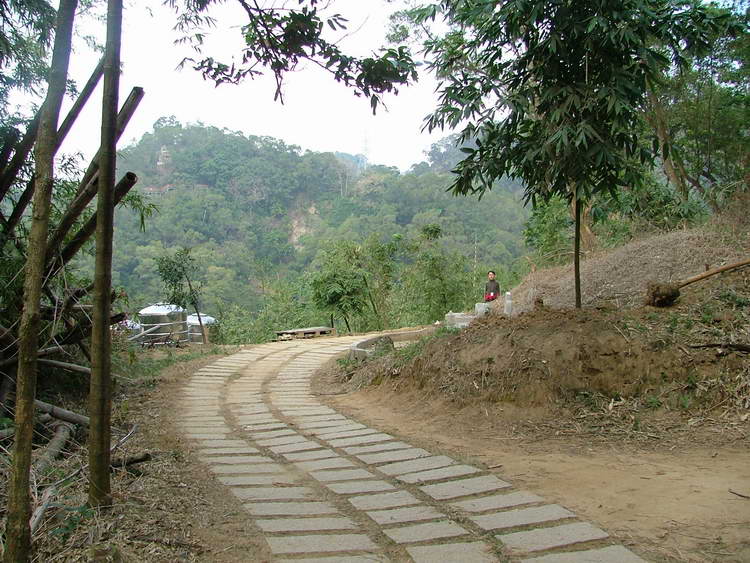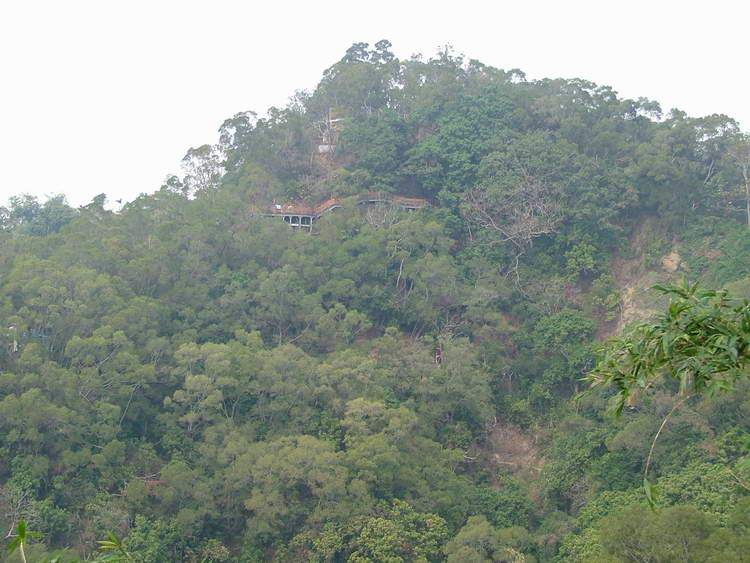 Our goal: the Wind Blown Stone, now firmly cemented into place by the local government. It can be seen just above the stairs.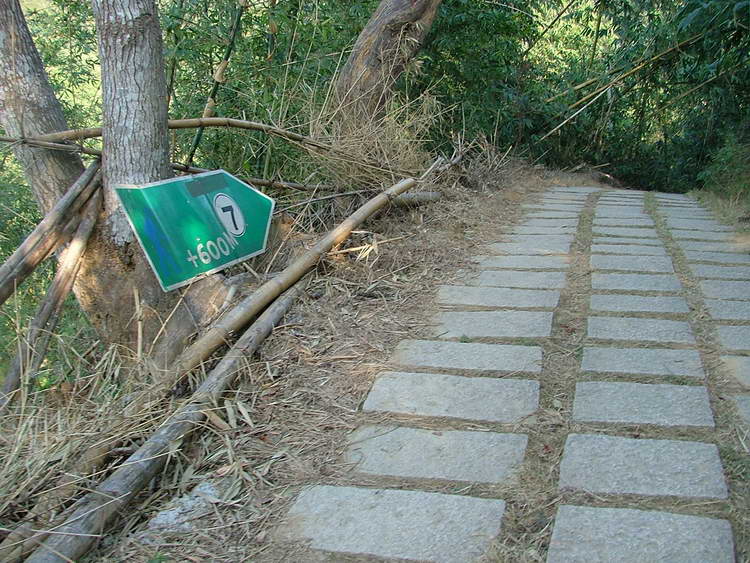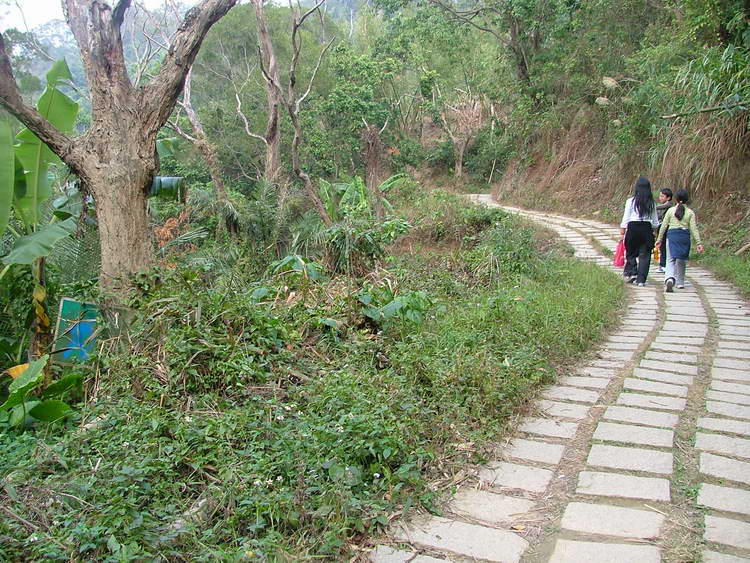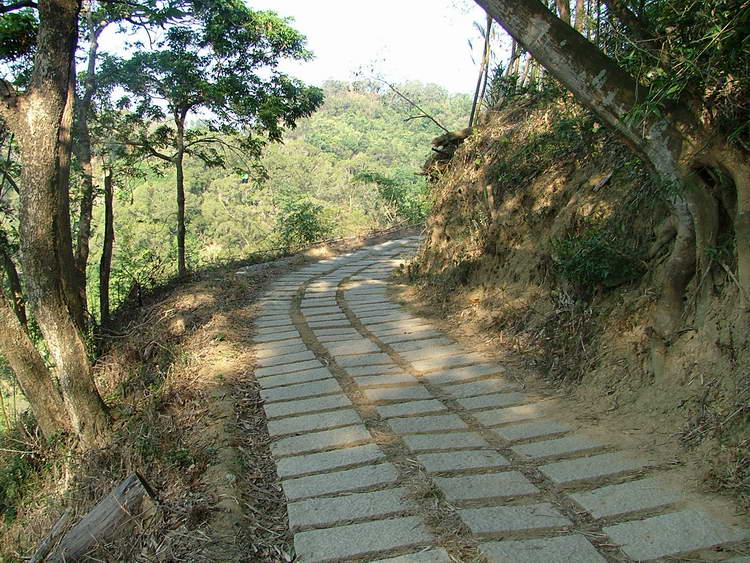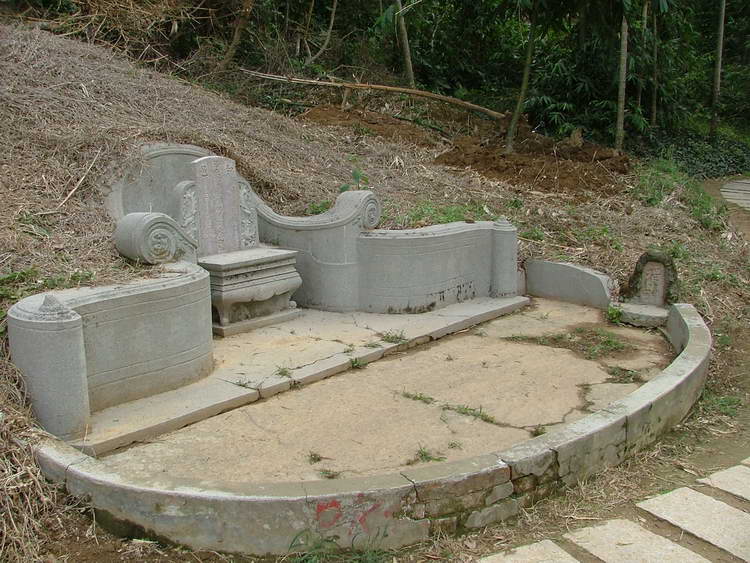 A family tomb. The small altar to the right is a shrine to Fu Te, the Earth God.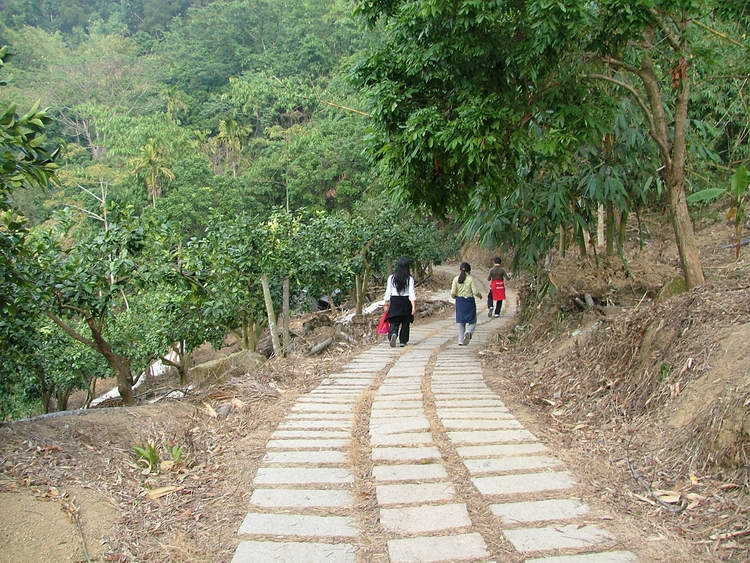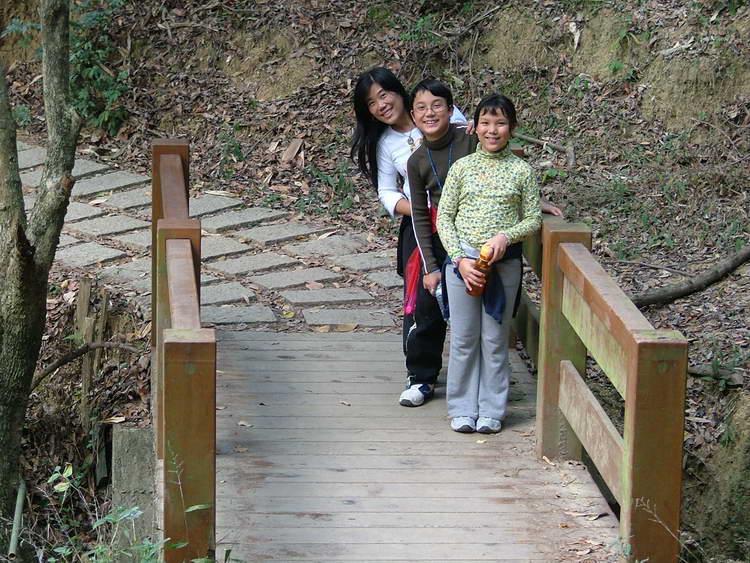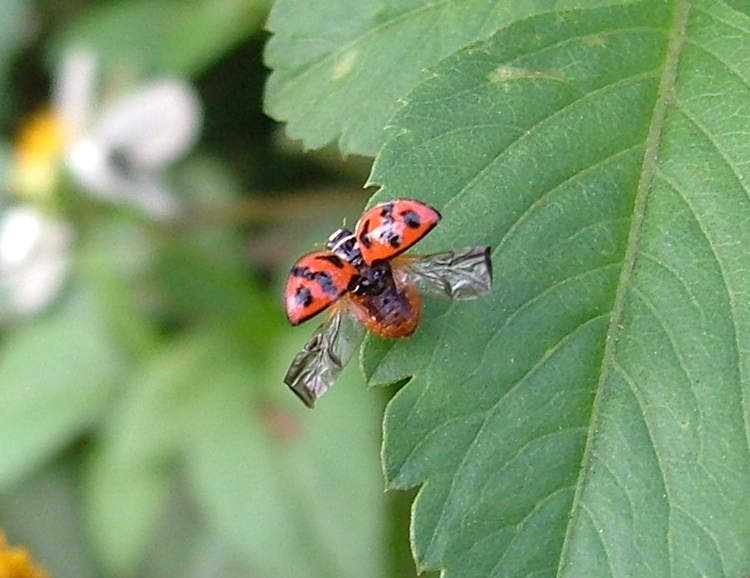 Got a lucky shot of this ladybug taking off.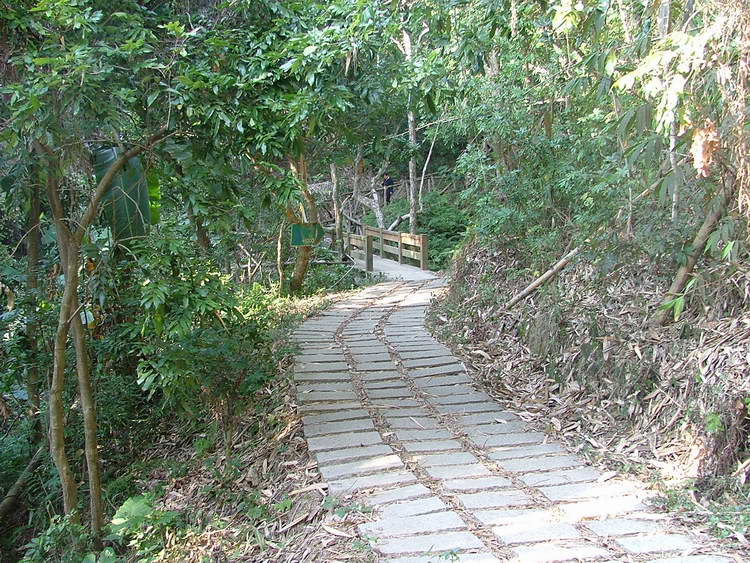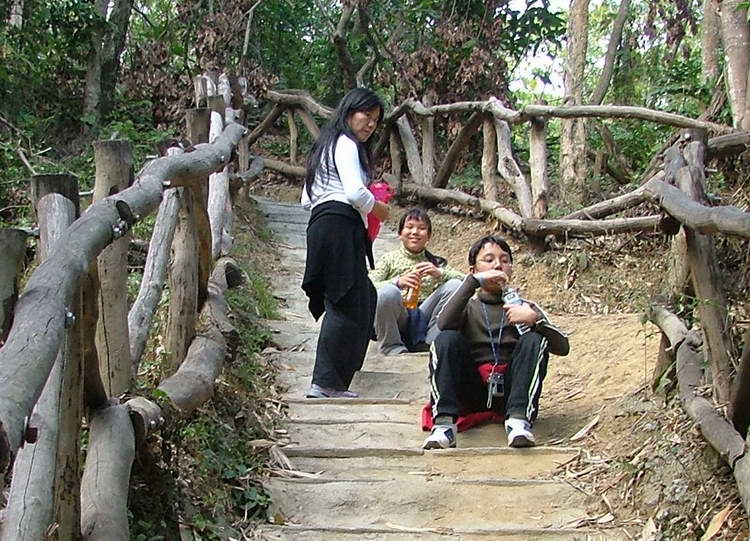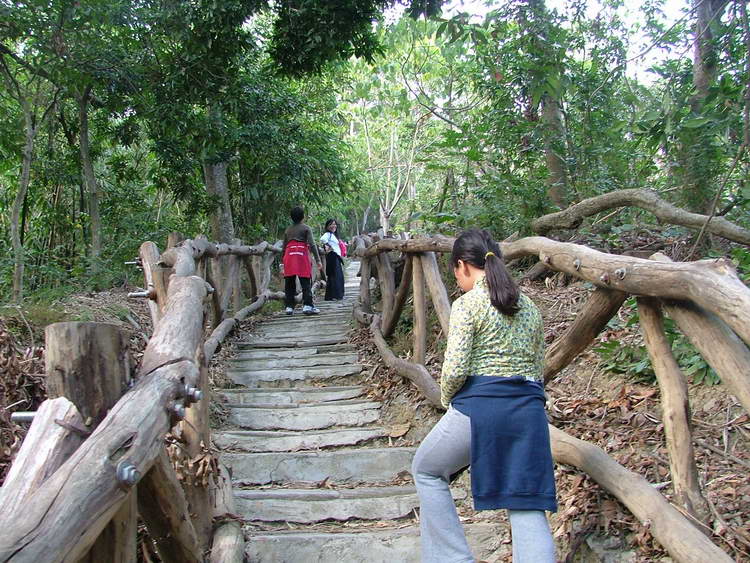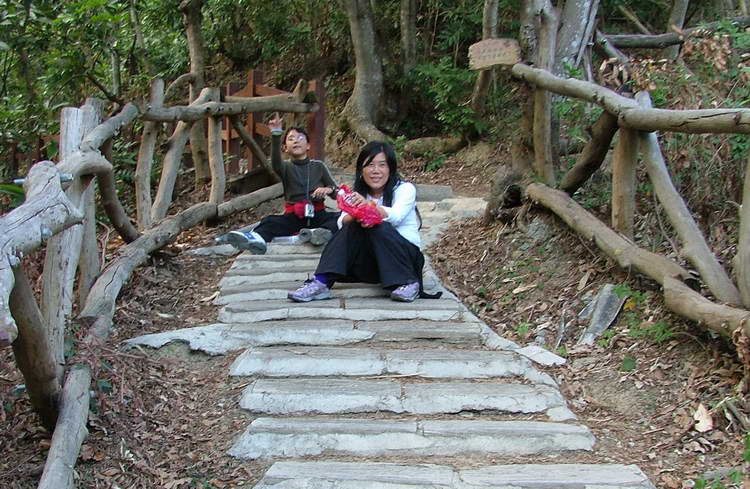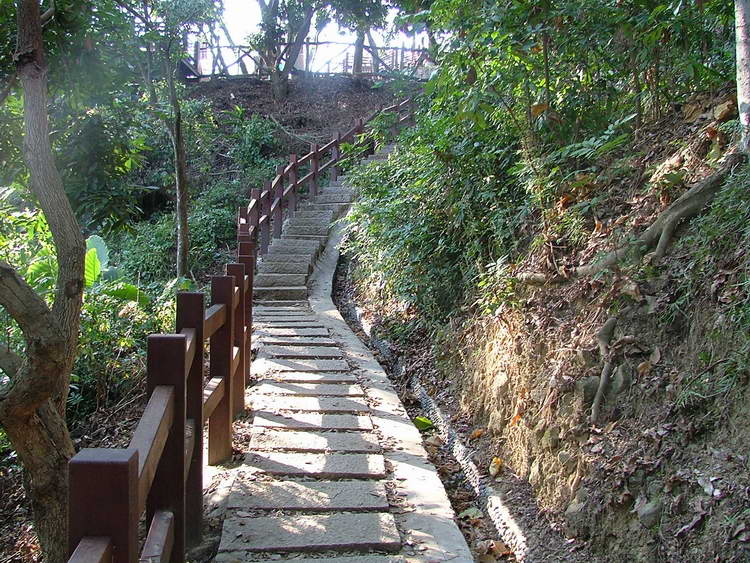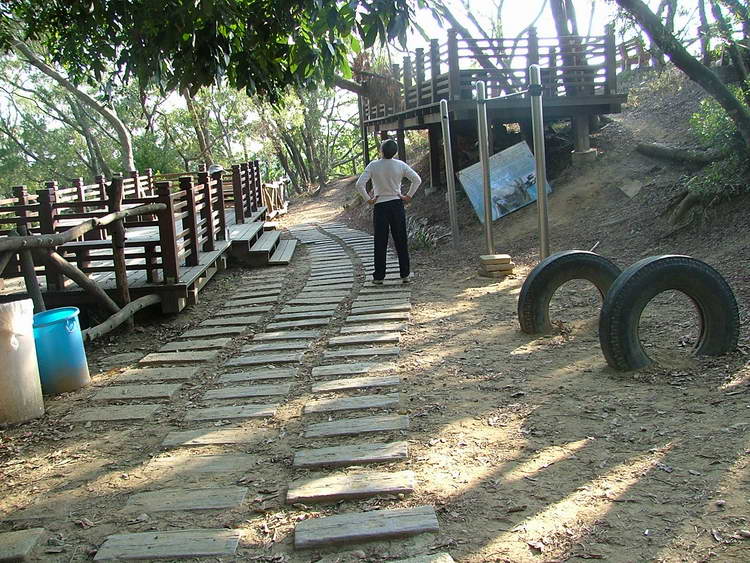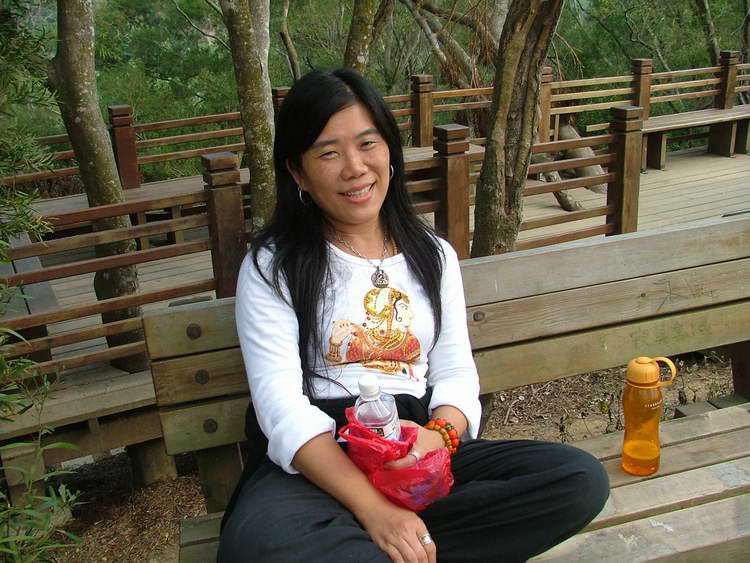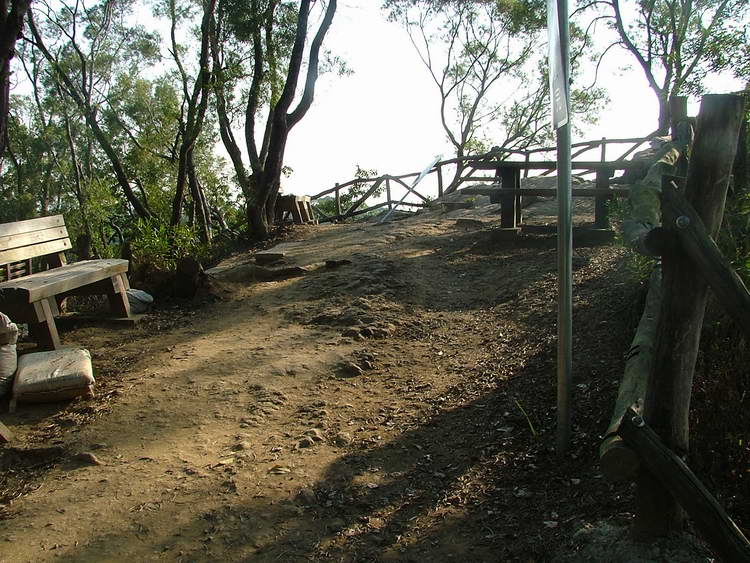 The top!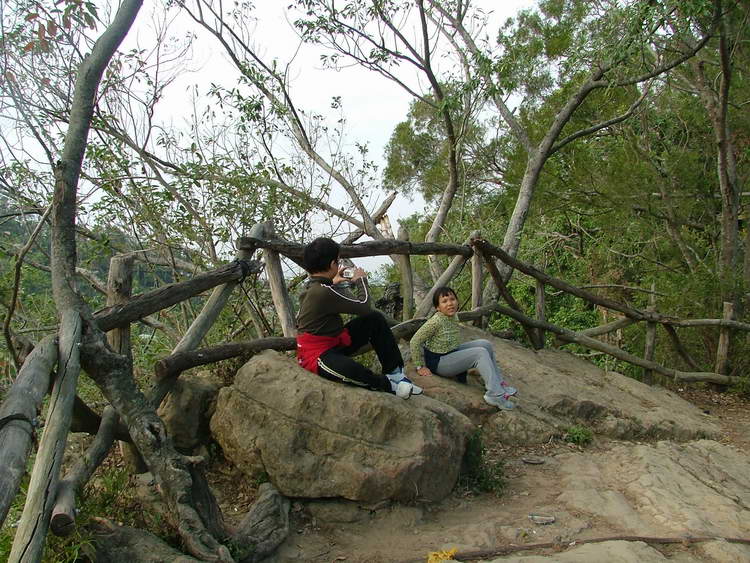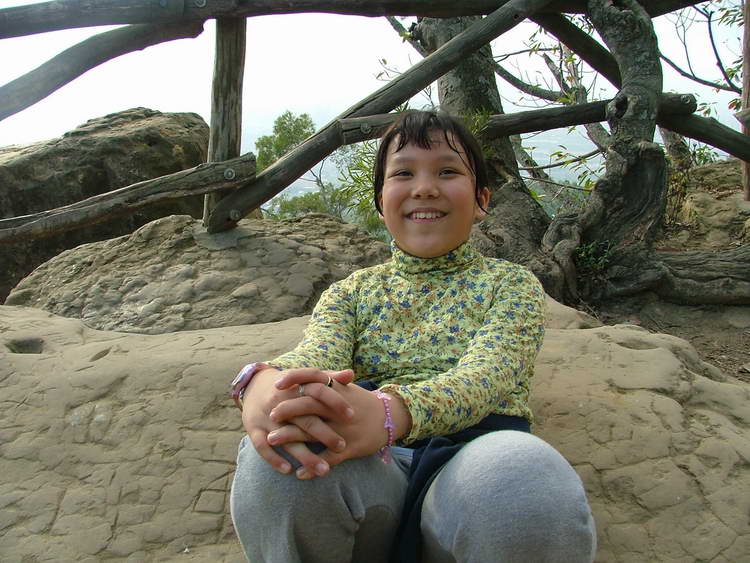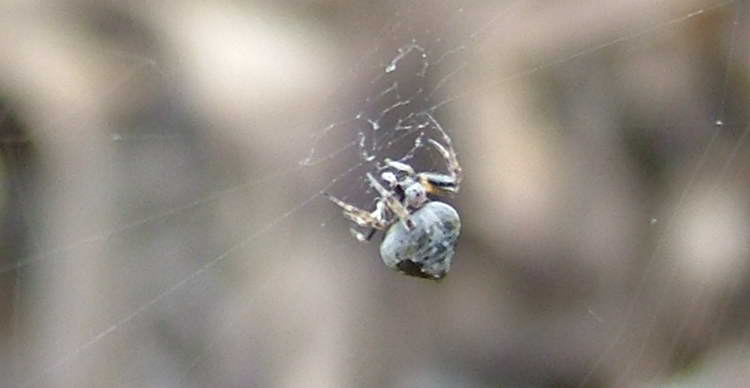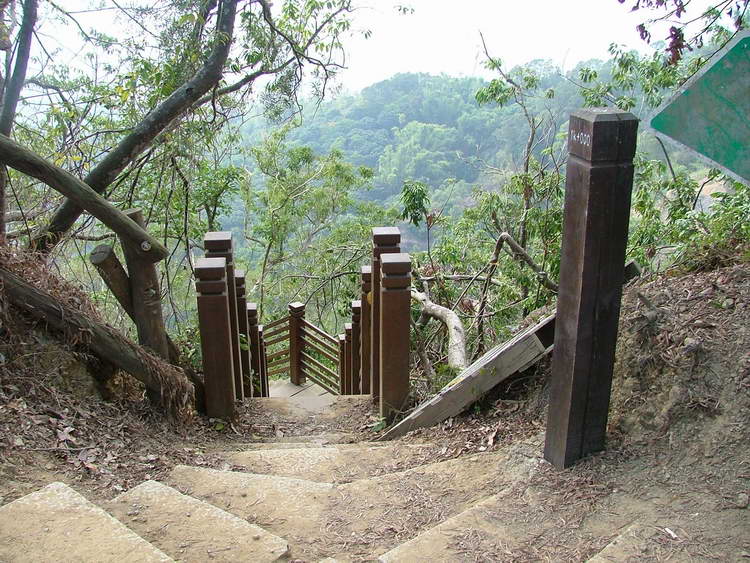 We took trail 8 home.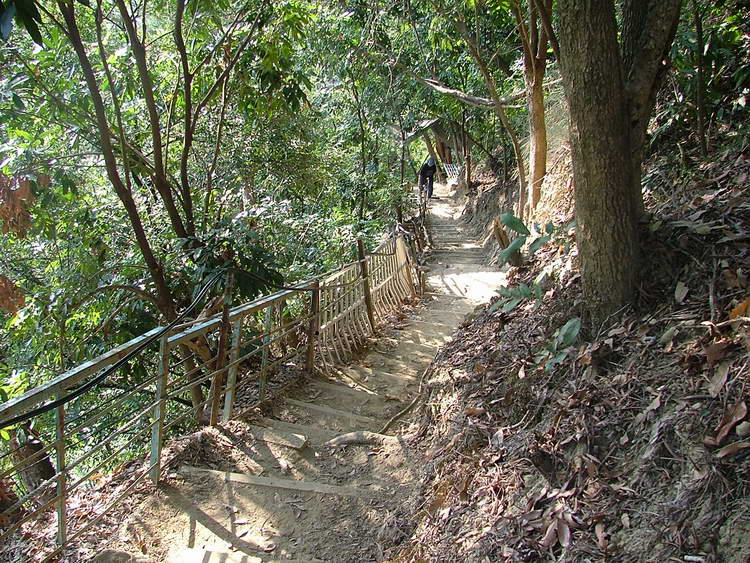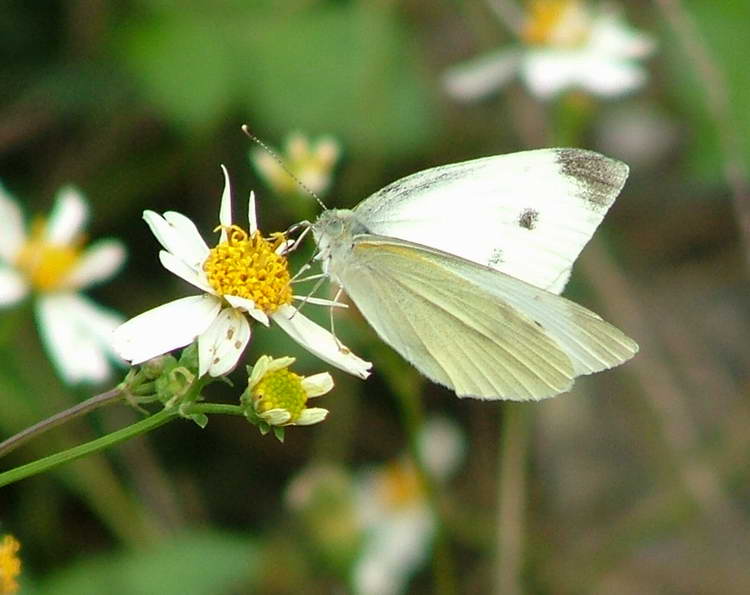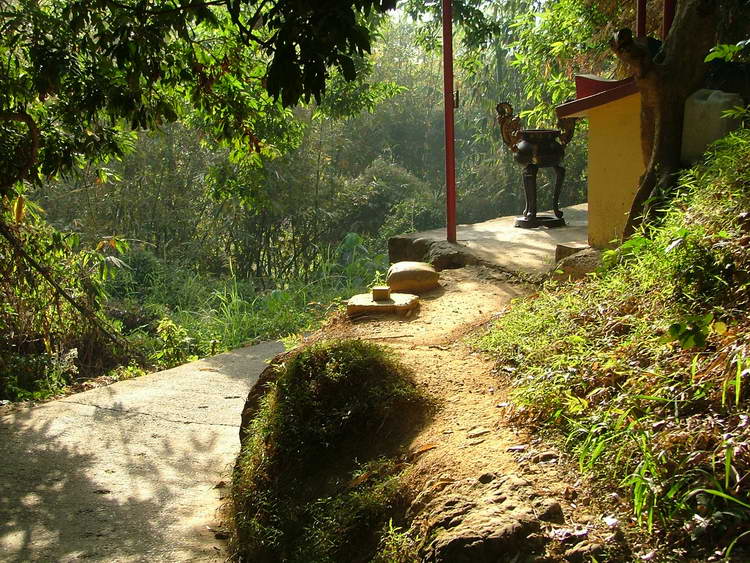 Back to my blog
Back to Recreation in Taiwan page
Return To Home Page