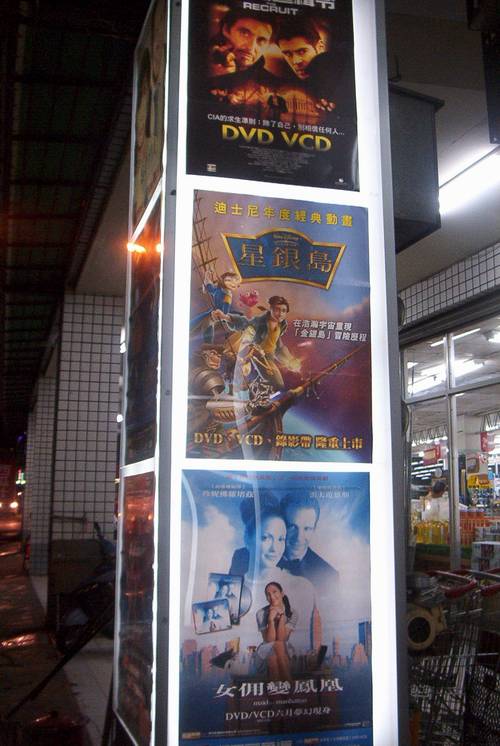 A local video rental place advertises its wares. Such stores are found on every block in the cities.
Theatres show western movies and movie rental places are everywhere (Blockbuster has appeared in Taiwan).
Kids movies come both dubbed in Chinese and in the original English. Be sure to rent or buy the right one!
Sadly, few older movies, unless they are relatively famous, will be available in Taiwan. Most films will be from the near present. Thus, all of the great Oscar winners are available, but few of any other golden age films. Movies from the 60s, 70s and 80s of high quality or interest, such as Dr. Strangelove or One Flew Over the Cuckoo's Nest, will be difficult to find.
Movies are cheap in Taiwan, even legal movies, with Chinese subtitles. Classics can be had for six for $500 in the retail outlet near our house (God forgive me -- I have everything Charlton Heston did in the 1950s). DVDs are also cheap.