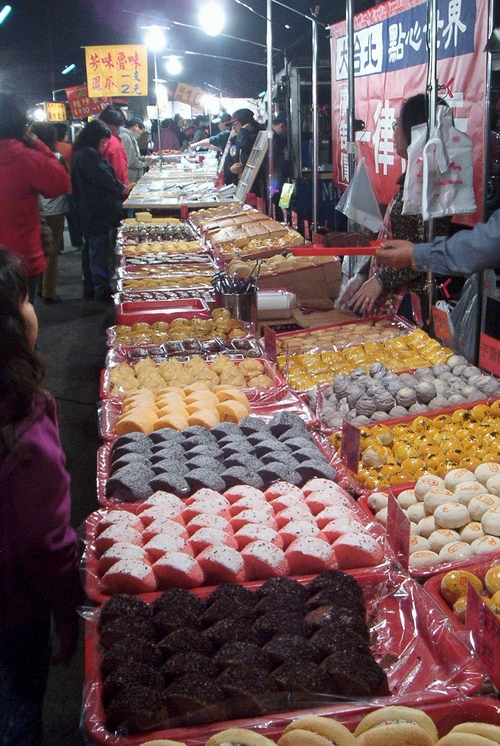 Delectables crowd a vendor's table at a local night market. Night markets are one of the island's best traditions.
No shots are needed right now. Malaria is not a problem, so there is no need to take pills. That situation may change in the future, so stay tuned. Vitamins are now readily obtainable.

Be sure to get your bank's ABA number so you can send money home through the banking system.

As soon as you settle down on the island, get some business cards made at your cheap local printers. Taiwanese love to collect business cards, and a stray card may hit on a wonderful job someday.

Practically anything else you could ever want can be found at competitive prices in Taiwan. Computers can be bought dirt cheap and service is often quite good. Clothing can be had cheap as well so don't bring much. Heavy winter clothes are not necessary but a heavy jacket will come in handy in the winter.

Digital cameras are available all over the island.