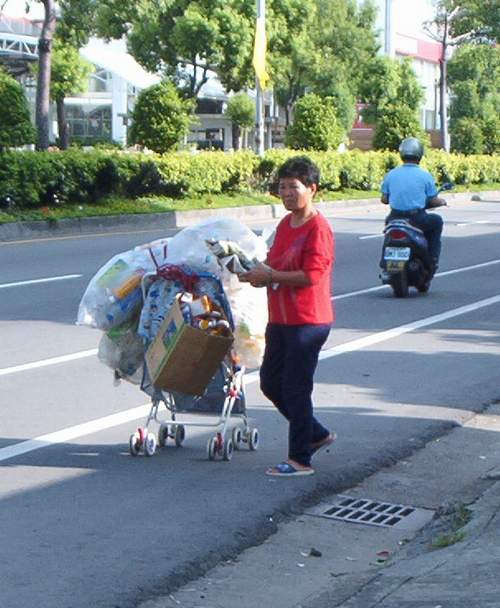 An old women collects recyclable trash on the street. Many elderly eke out a living this way, others just supplement their income.
Lock those mailboxes! Pilferage will occur.

Careful with that garbage! Your neighbors may rifle through your garbage looking for recyclables, or for credit card receipts, or out of curiousity. Burn everything personal.

Every place has its own garbage system. In some neighborhoods boxes are set out in the evening for you to place your garbage, but in most neighborhoods in the cities the garbage truck drives by around a fixed time and you have to run out, catch up to it, and toss your trash in. It will sound its way with pleasant music, just like an ice cream truck in the States. Garbage is collected 6-7 days in most areas.