On the plus side, cooking is done with gas. Nearly all spices, herbs and baking materials are available, if not in your local supermarket (which is often surprisingly well-stocked) than on Tihua Street, in Tienmu or at one of the supermarkets down by the universities. You should be able to find everything once you are familiar with the local area and nearby cities.

If you are a serious non-western ethnic cook, especially Indian or Mexican, I suggest bringing a large supply of difficult-to-find spices from home (ground coriander, fenugreek seeds, black mustard seeds) to tide you over until you can locate them somewhere in Taiwan. Italian or french cooks will have little trouble finding the things they need, though some ingredients will be pricey.

Many ordinary Western spices are considered medicines in China and you can find such items as fennel and cinnamon at your neighborhood Chinese medicine store. Consult your dictionary.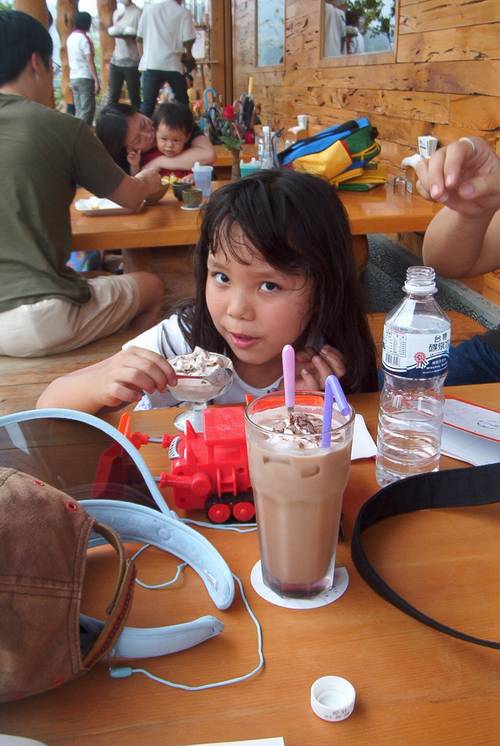 My daughter garbages up at a restaurant in the mountains above Taichung.




Trinity Food store, the Indian food grocery in Taipei, is located at:

2 / F, NO : 137, Chung Shiao East Road, Sec 5, Taipei,Taiwan.

MRT station : Taipei City Hall MRT Station,Exit # 4, Two Minutes straight walking.

TEL: + 886 2 27567992 , FAX :+ 886 2 27568042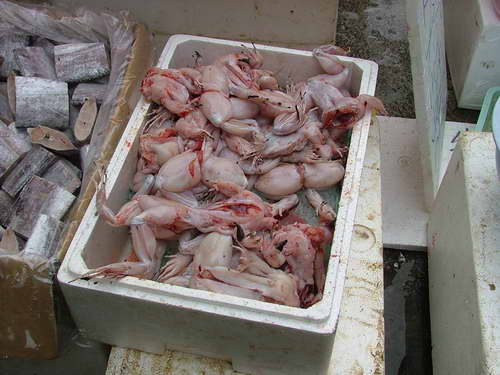 Frogs await culinary enthusiasts in a local market.
However, bulk spices are widely available now. In Taipei Tihua Street, the spice and cloth retailing street, has a plenitude of Western and Indian spices (my page on Tihua Street). Many supermarkets will also carry a range of Thai foods, and near industrial districts there are typically supermarkets catering to workers from the Philippines, Thailand, and eslewhere.

Spice shops on Tihua Street.