Pay generally comes in two lumps on each paycheck. Approximately half your pay comes in one lump calculated for office hours, research, and other work. A second lump is for your teaching hours.

Base hourly rate is $575 for instructors (for higher ranks it is more), less than the crummy cram schools outside the school gate.

Overtime pay (time and a half) is usually paid for anything over 11 or 12 hours for instructors.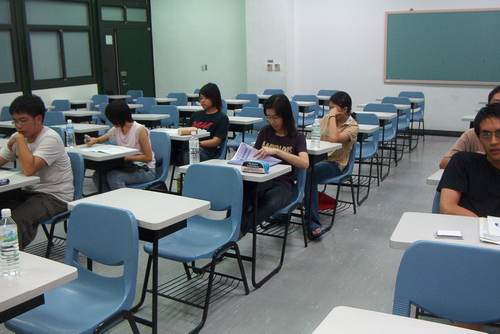 High school students in an intensive language program of a university language center. In recent years universities have been opening centers like this on every campus as cash cows exploiting the exploding English market. Competition is fierce. They are NOT subject to Ministry regulations and you may teach as many hours as you like (they may also hire BAs). Pay is generally twice the hourly rate of $575 for instructors; pay for this one was $1,200.