Recently I gave the URL for my Taiwan website to a friend at another university. She replied with the following email:
"Tried to get in the websites and was told there might be some "unappropriate" content for Taiwanese academic environment. This is hilarious! Never knew we are so PROTECTED!"
So be careful! "Unappropriate" content ahead!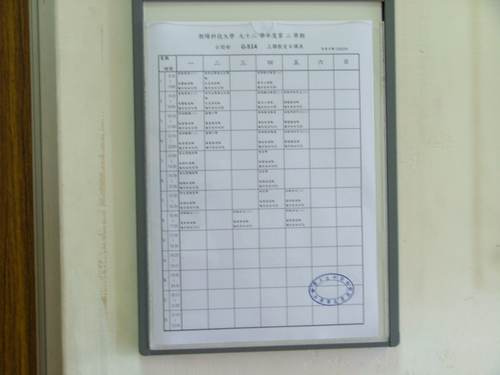 At many universities next to each room there is a chart showing who uses it and when. If you get lost, just look for your name on these.