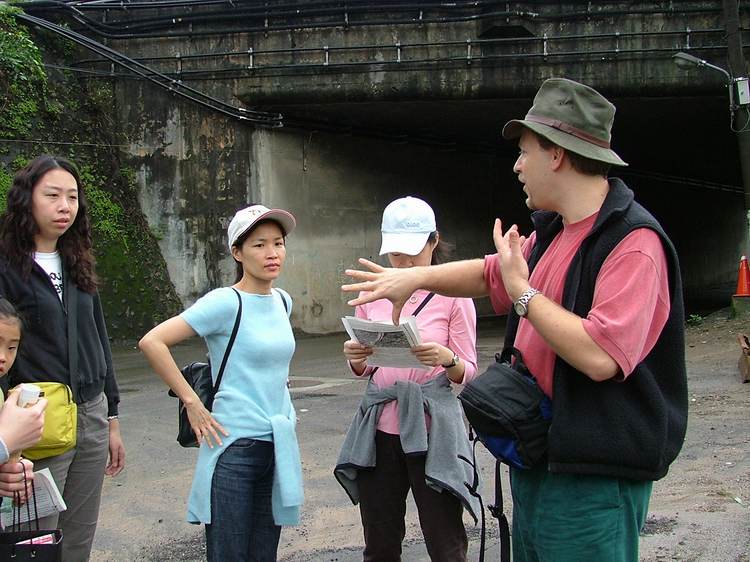 Our guide was Jeff Miller, a trade officer for the USDA whose hobby is hiking in the hills near the city. He is writing a book about the Keelung area.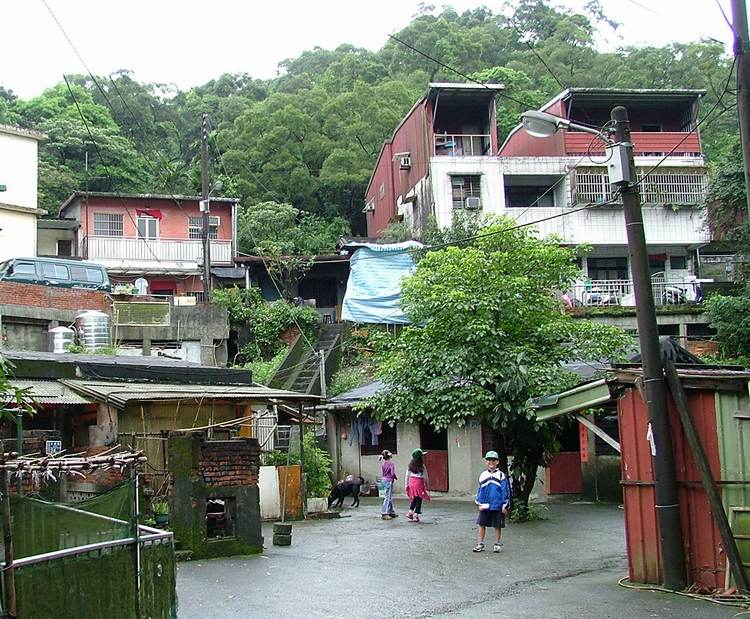 The hike began in a small village on the other side of the ridges from Keelung port.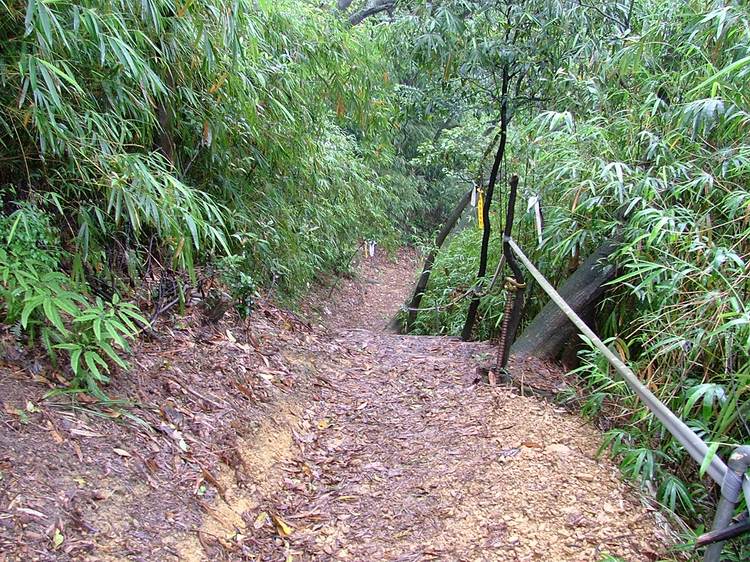 The trail on this side was not developed, and was muddy and slippery after rains the day before. The hills are honeycombed with such paths.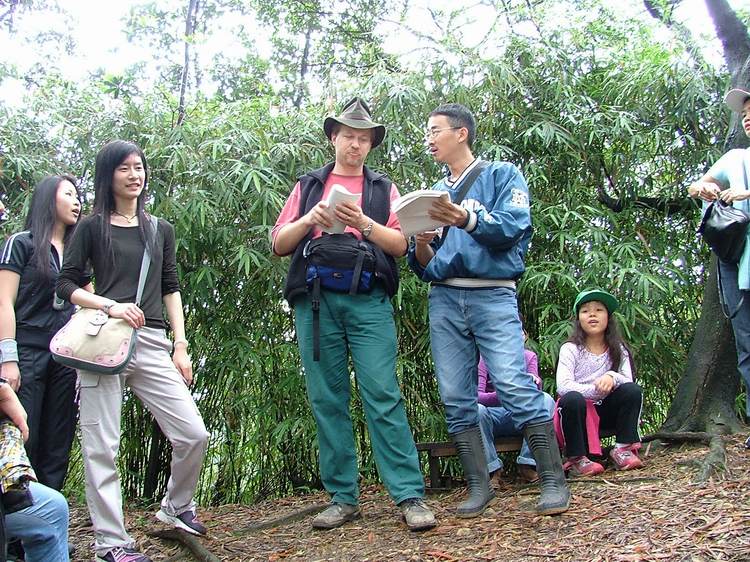 Are we lost?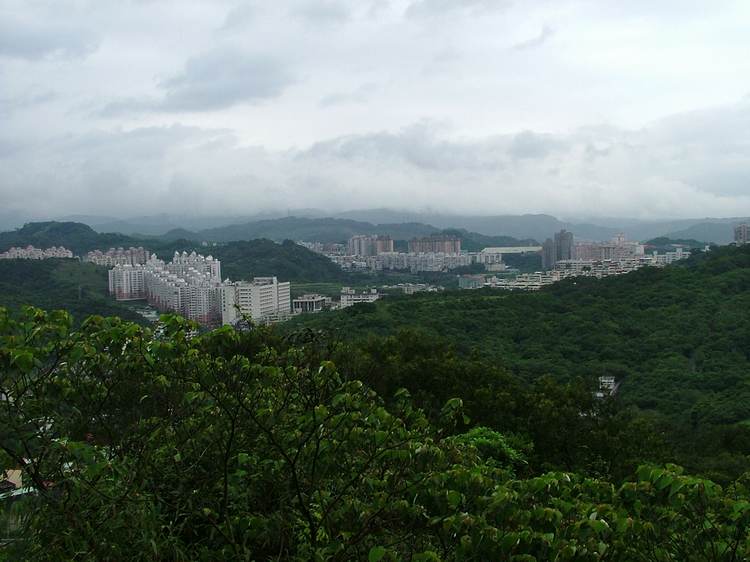 The views to the south were spectacular with even small altitude gains. Chang Gen Hospital in Badu is the large white building on the left, closest to the camera.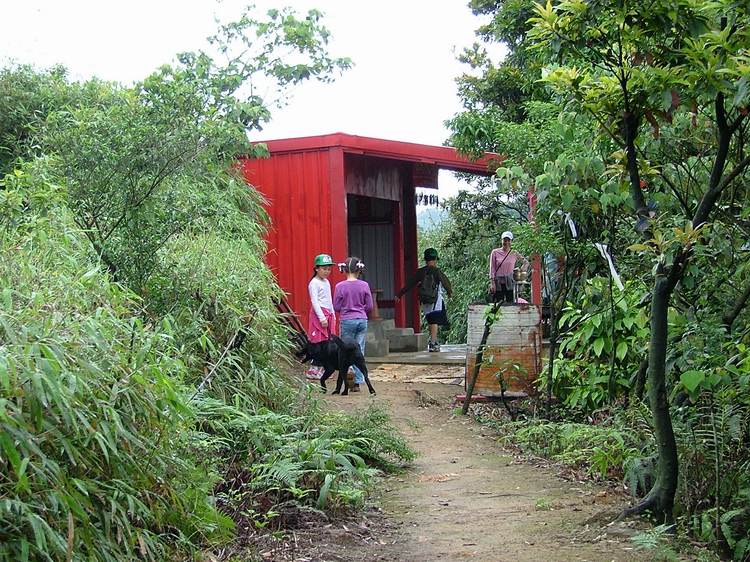 Small temples lined the path.
The hikers forge ahead.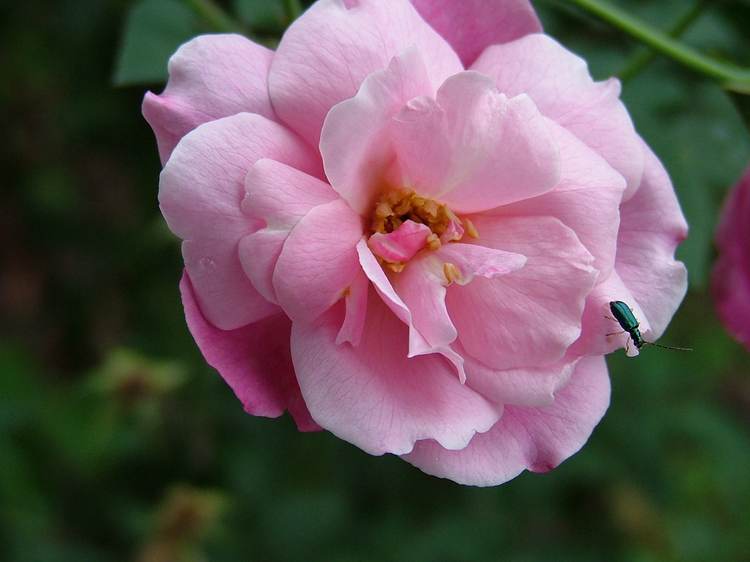 Many beautiful flowers and insects were to be found.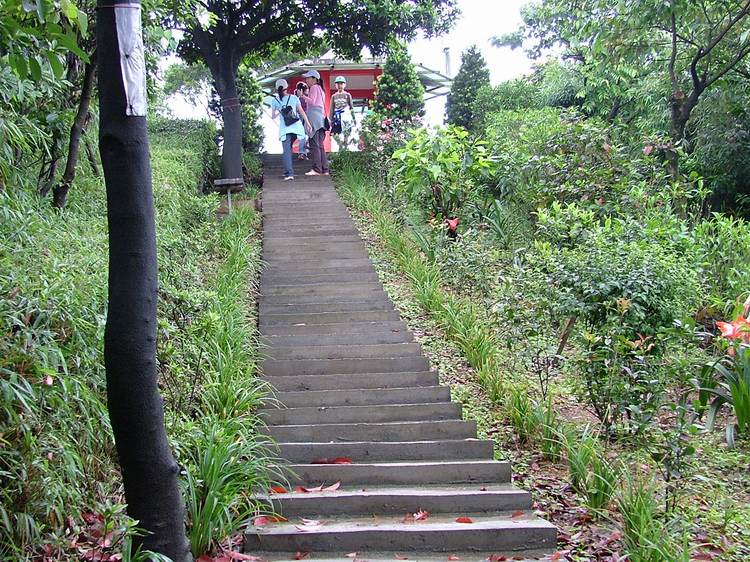 Some people complain about steps being "not natural," but the concrete helps protect the path from deteriorating in the constant rain, and its inviting ease keeps hikers from forging new trails that destroy other wilderness.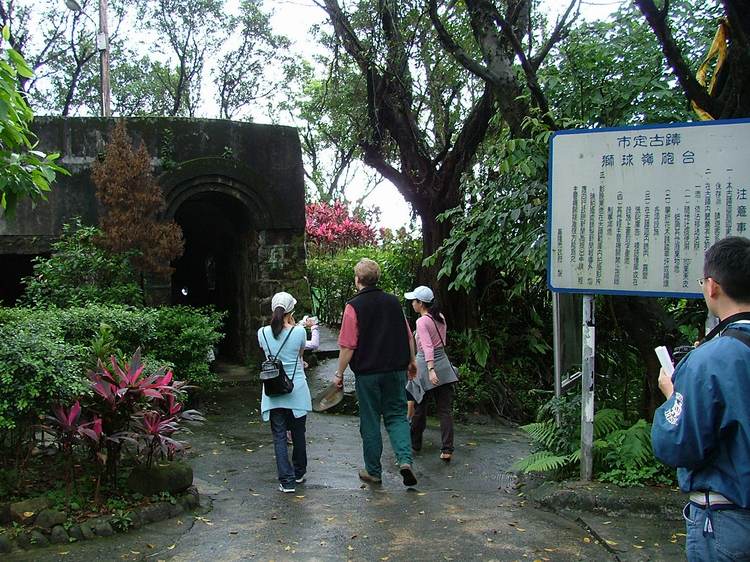 The purpose of the hike was to view some of the forts left over from campaigns conducted in the Keelung area. Here we view a French artillery emplacement from the punitive expedition of 1884.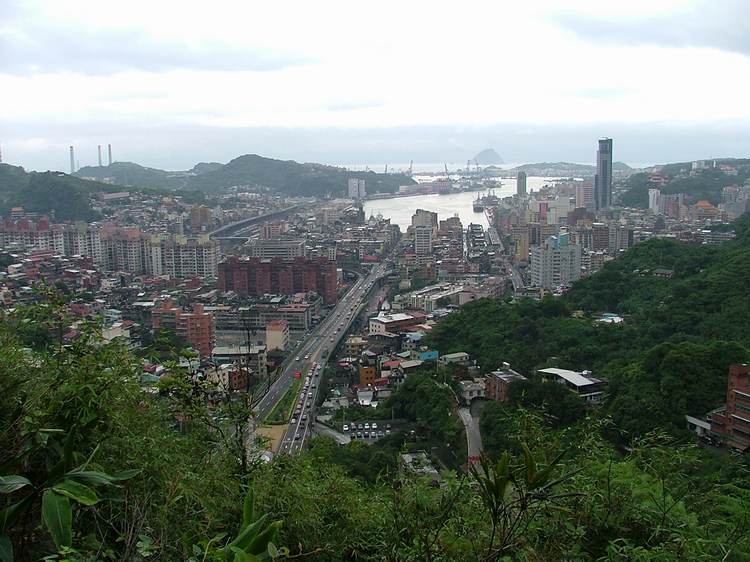 Once you get on top of the ridgeline, the views of the city are spectacular.
Jeff explains some of the history of the fighting between the Chinese and the French in the area.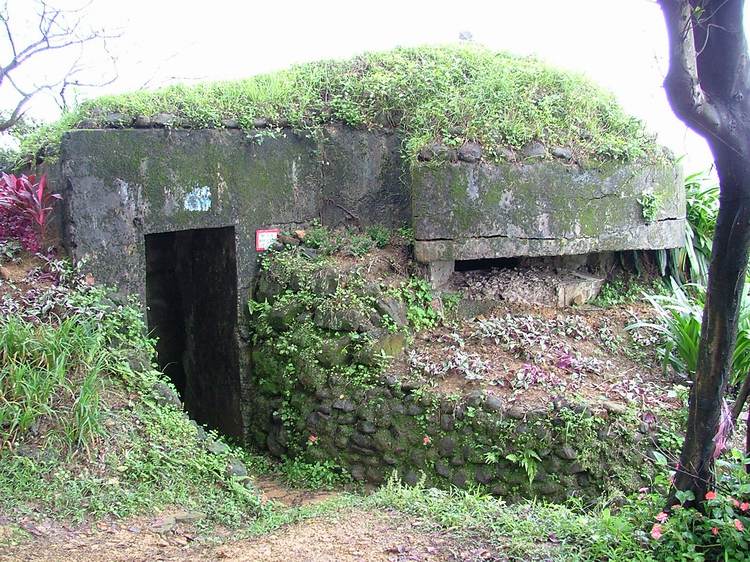 A blockhouse left over from the fighting.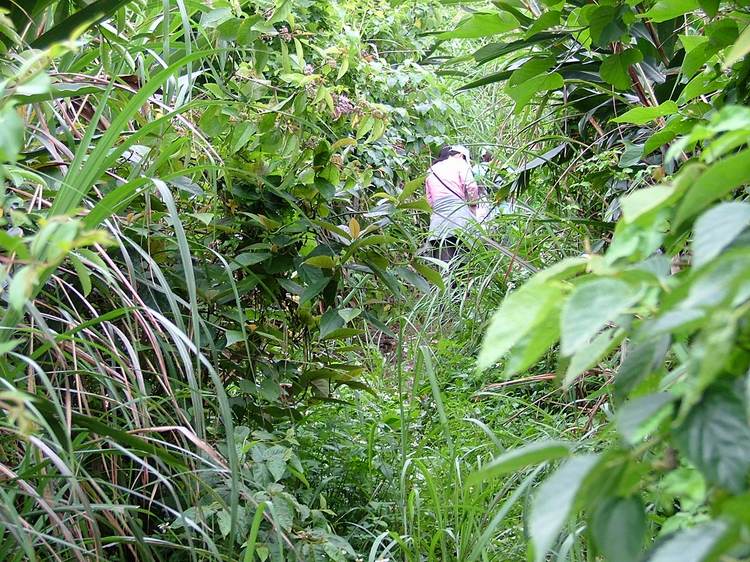 Sometimes the trail almost disappeared.....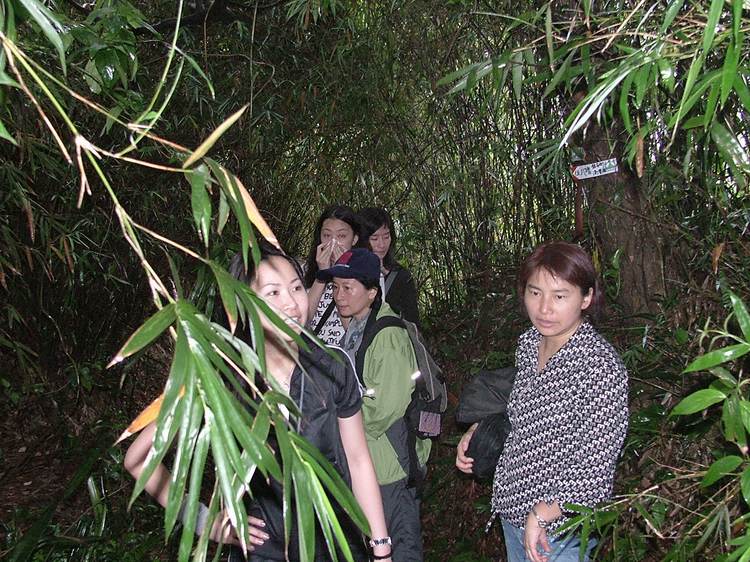 ...and sometimes we almost disappeared.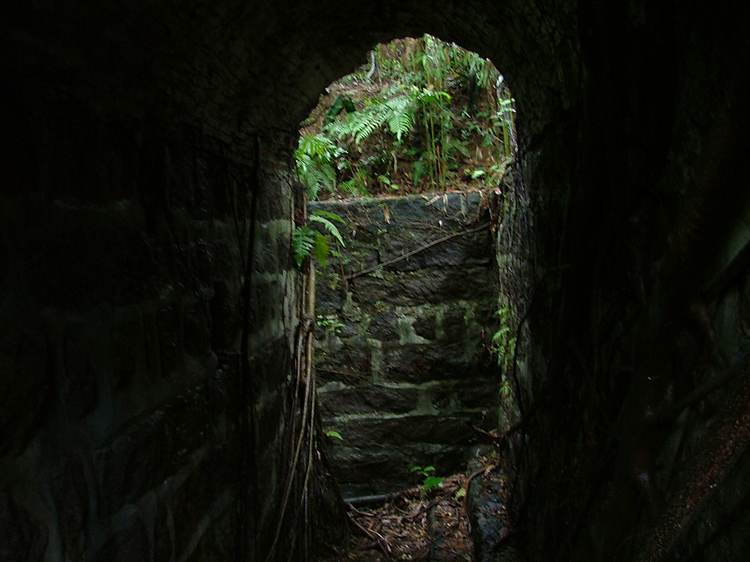 Inside a Chinese headquarters and rifle pit.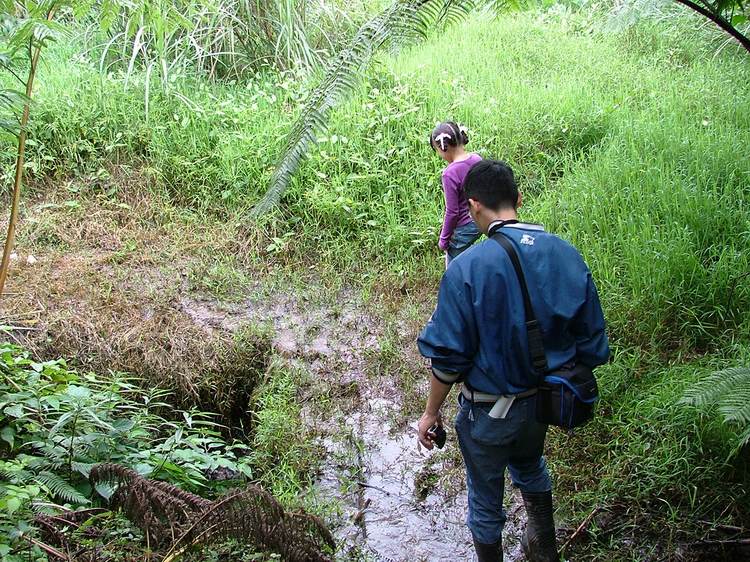 Scrambling through the mud.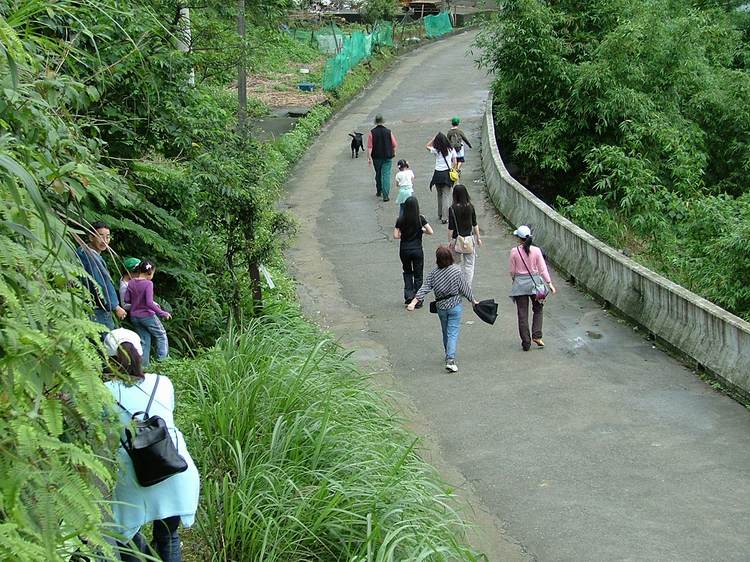 Once you cross the ridge and head toward Keelung, the paths are more developed.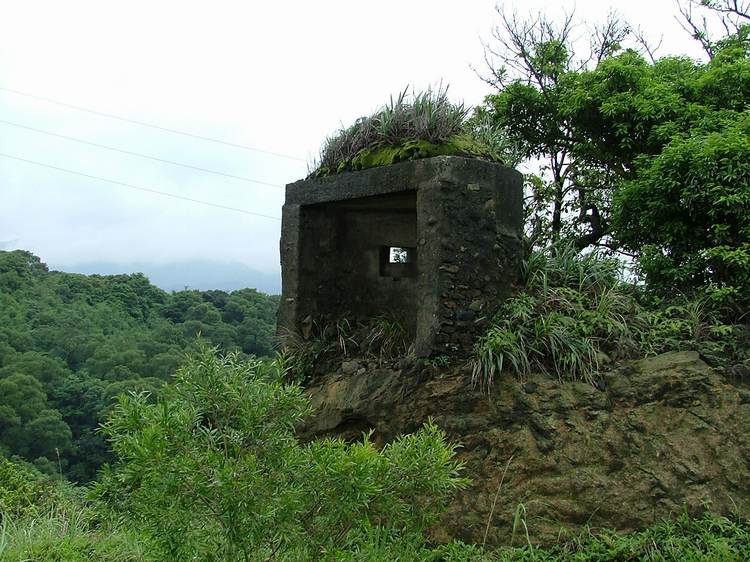 A Chinese blockhouse.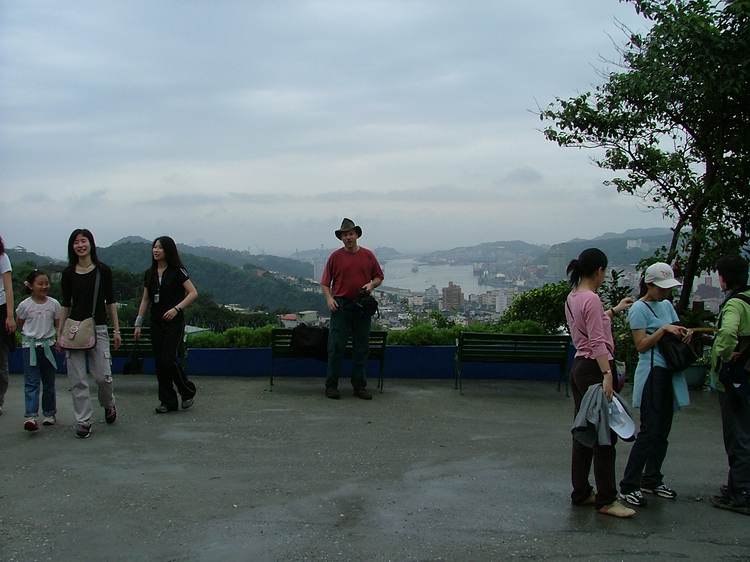 The restaurant where we ate lunch, a former temple, offered beautiful views of the city.
Celebrating a successful hike at the restaurant.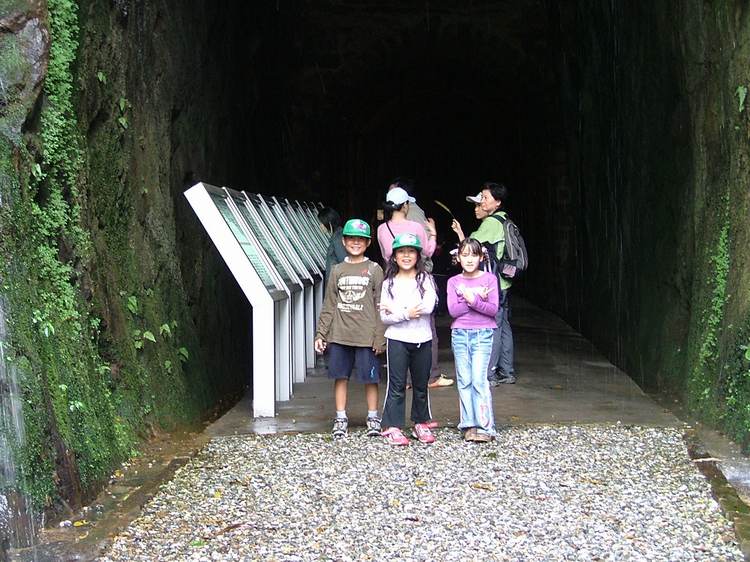 Our final destination: the first railroad tunnel built in Taiwan, begun under the energetic governor Liu Ming-chuan in 1884 and supervised by European engineers.
Return to Recreation Page
Return to Home Page