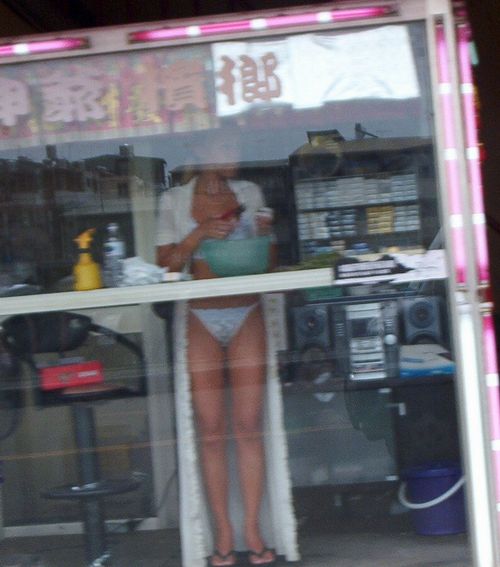 A betel nut goddess prepares betel nuts for sale along a Taichung street. The manifest presence of organized crime in the form of openly operating gangsters, betel nut girls, brothels, and corrupt politicians gives Taiwan a Wild West air that many find exotic and attractive.
So many people ask this question.....

...and the answer is complex.

Yes and no. In the old days you could work illegally, without a work visa, with little fear of getting caught.

However, those days are gone. The system has tightened up enormously. Basically you must have a work visa. The only way you can get a work visa is to be sponsored by your school for one. Simple as that. Find a school, they sponsor you. To do that, you need a . Simple as that.