Here is a list of Questions You Should Ask When Asking for Employment from Overseas

Bear in mind, the system is much better than it used to be, and most places are moderately honest now, at least to foreigners.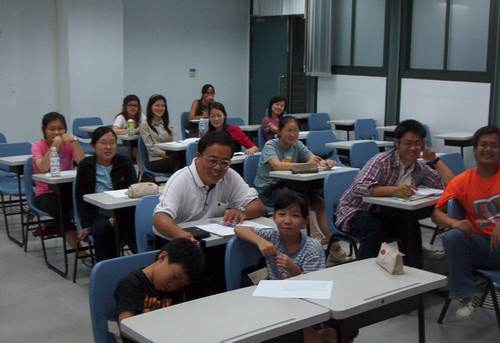 An'adult' 'intermediate' class at a university language center. Universities are increasingly erecting these language centers as cash cows. The competition is fierce and most do not make much money. Here fiscal desperation has led to a bizarre melange of college students, high school students, engineers from a local computer hardware firm, clerks from local trading companies, housewives, and two nine-year-old kids. Let's hope you don't run into many classes like this one.