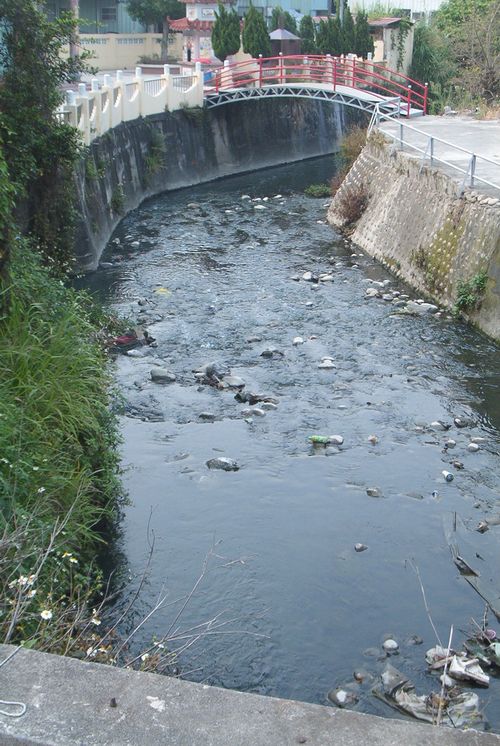 A small stream in a factory area outside of Taichung. Of all Taiwan's assets, streams are the most neglected.
But mainly, kids are more lucrative, at least for newbies. Most young people teaching in Taiwan teach kids for the bulk of their teaching activities.

However, kids demand tons of energy to teach. Some places will not hire adults over 35 to teach kids and you may have great difficulty finding work teaching kids at all if you are over 50.

By contrast, adults may not take you seriously until you are a little older.