The basic sixty-day visitors visa must be renewed monthly. You can renew a total of four times, for a total stay of 180 days. The system has changed from the old days when only two renewals, every sixty days, permitted a 180 day stay.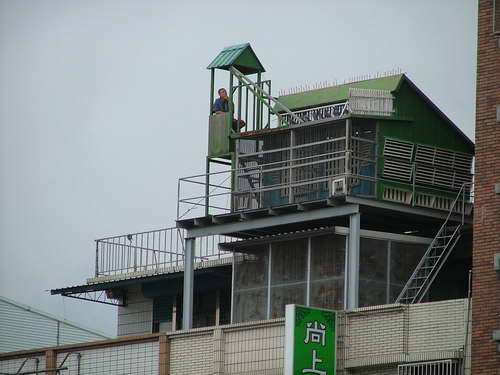 A man watches his pigeons while sitting next to his pigeon coop.
If you are working legally, visas are not an issue, since your work permit suffices (but you pay taxes). It used to be that with a work visa, you could only work at one job, legally, but work permits now cover two jobs. Your work visa is sponsored by your school.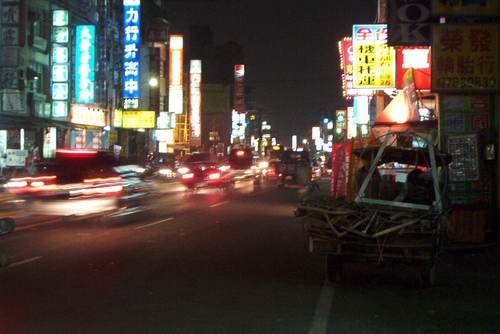 Cars speed by on a crowded street while at right, a street scavenger secures the load of recyclables he is delivering to a recycling center. Many of the elderly eke out a living picking up trash and selling it to recyclers.