Take a Hike!



One great thing about Taiwan is the mountains. If you live next to them, there's always a place to go for a hike. Our house is next to a scenic area loaded with hiking trails. Here are some pics from a short trip on a long trail.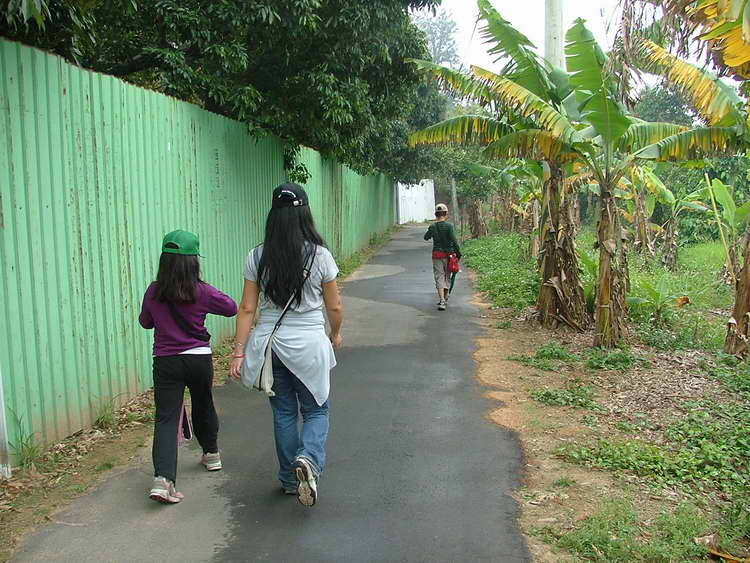 Here we are on our way! The local area is blanketed by greenspace, currently occupied by orchards.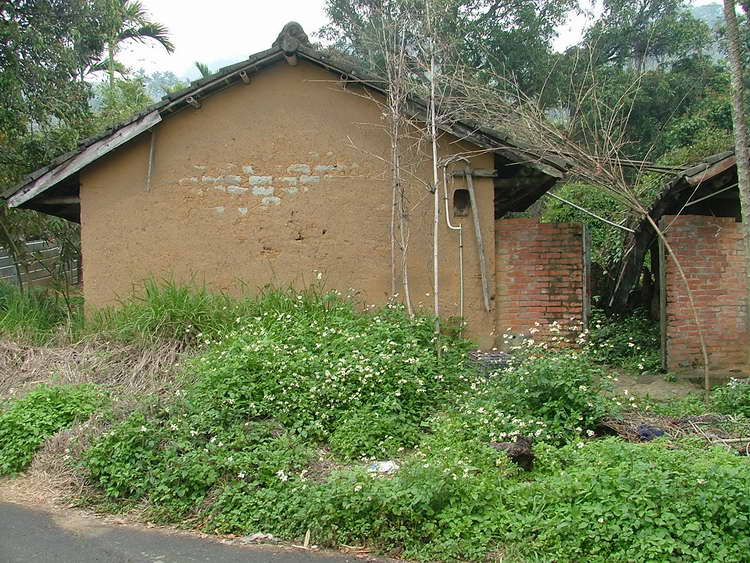 Here a ruined house.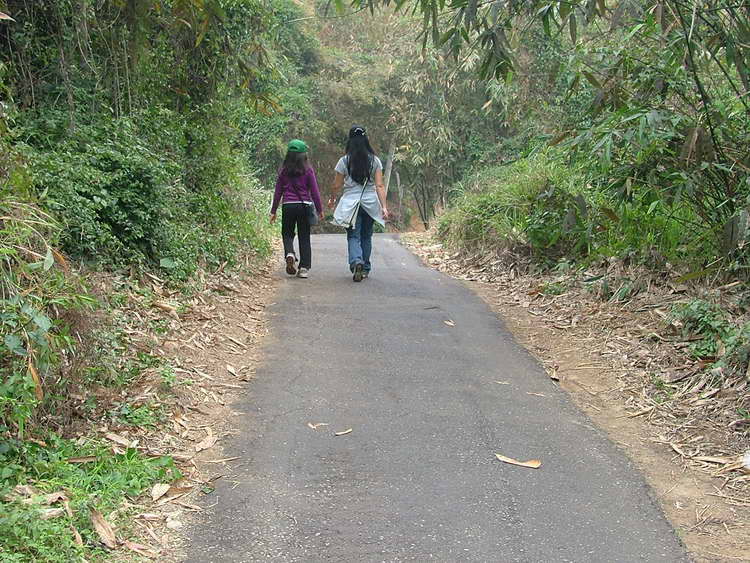 Mom and Sheridan take off down the trail. Sheridan is always game for something physical.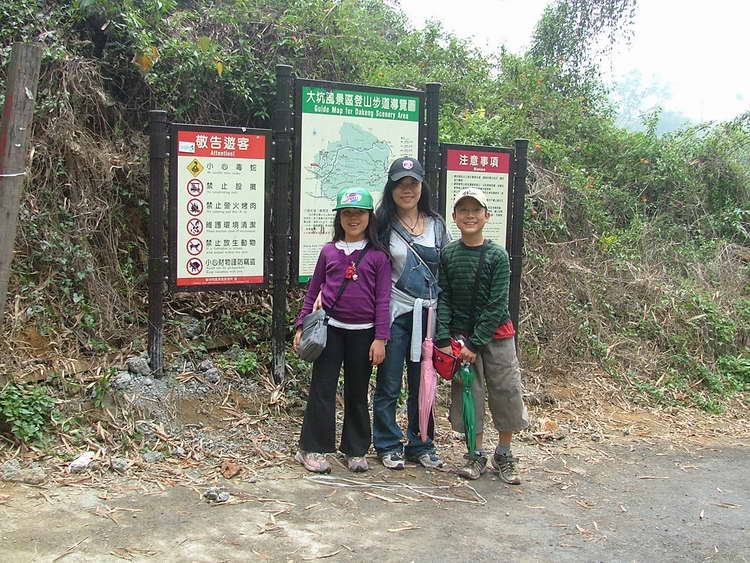 The fog and flat light, along with the everpresent haze, washed out some of the pics.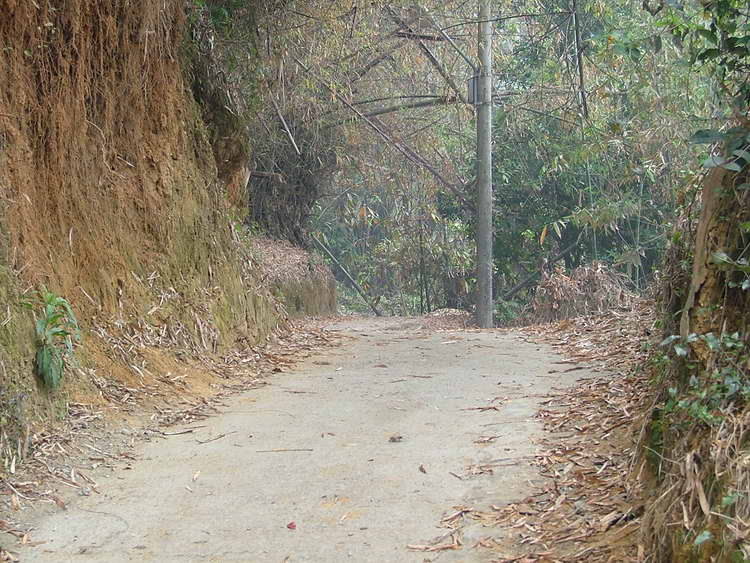 The trail beckons.


Sure, they're grinning. They have energy now!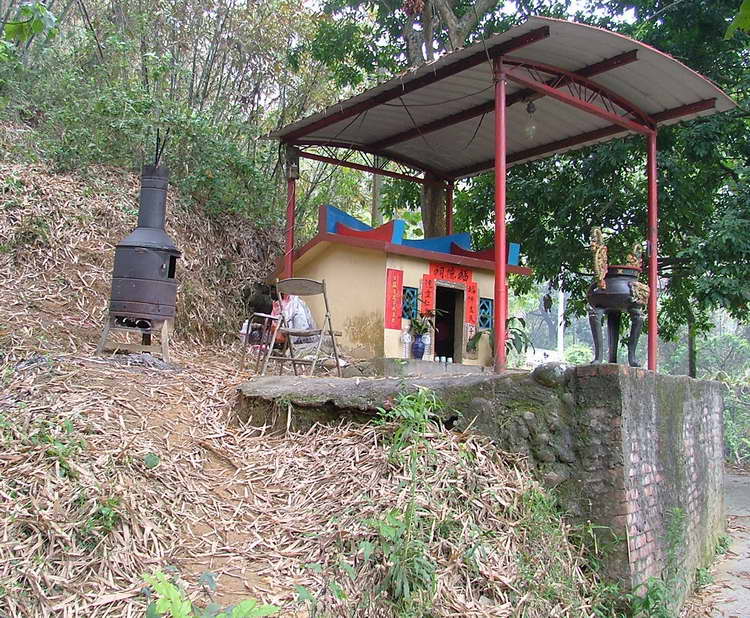 A small temple to the earth god stands next to the trail. Such temples are a common site in Taiwan.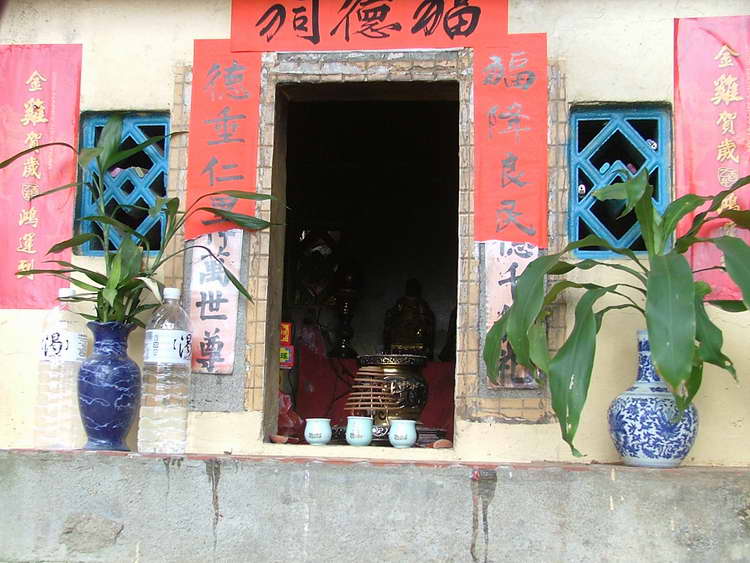 The interior of the temple.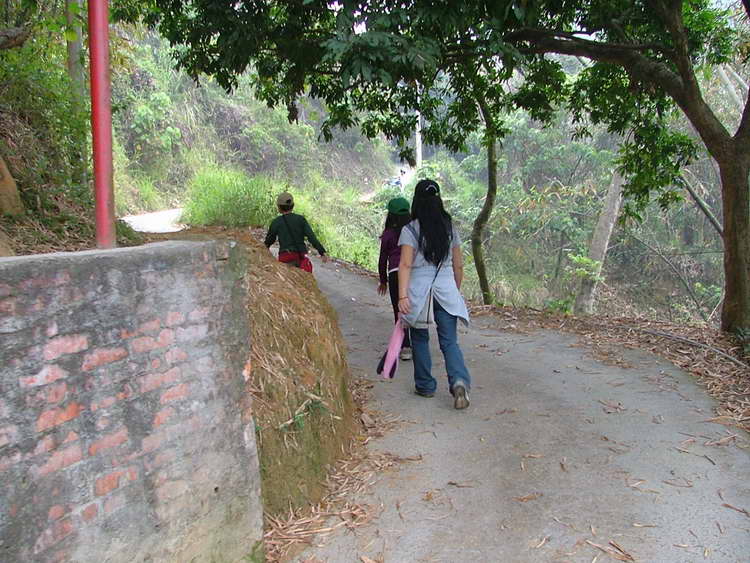 The climb begins.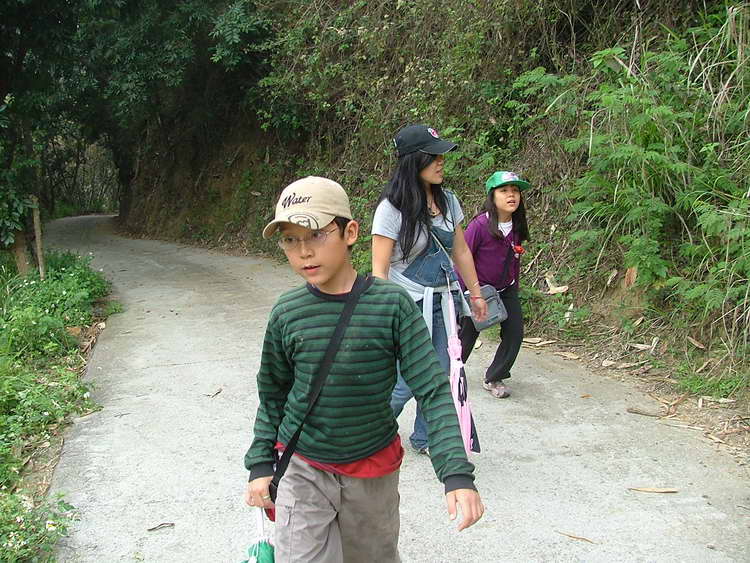 Zeb strikes out into the lead.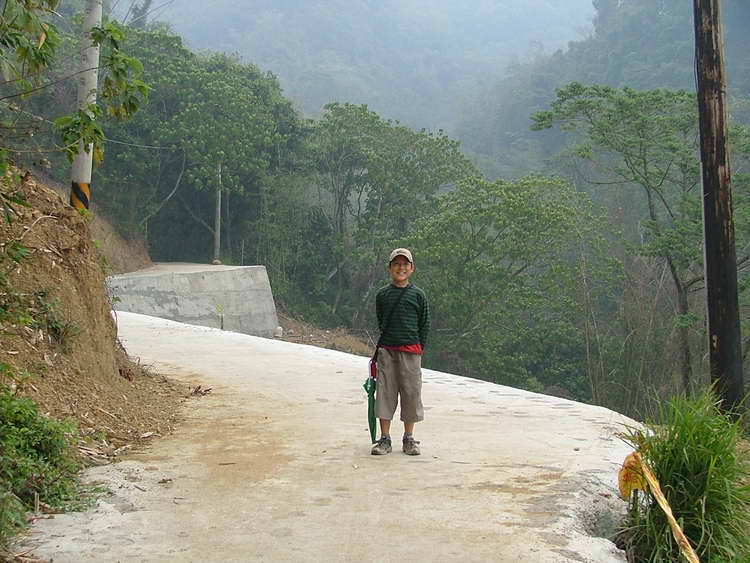 Zeb poses in front of the overgrown vegetation and the recently rebuilt section of the trail.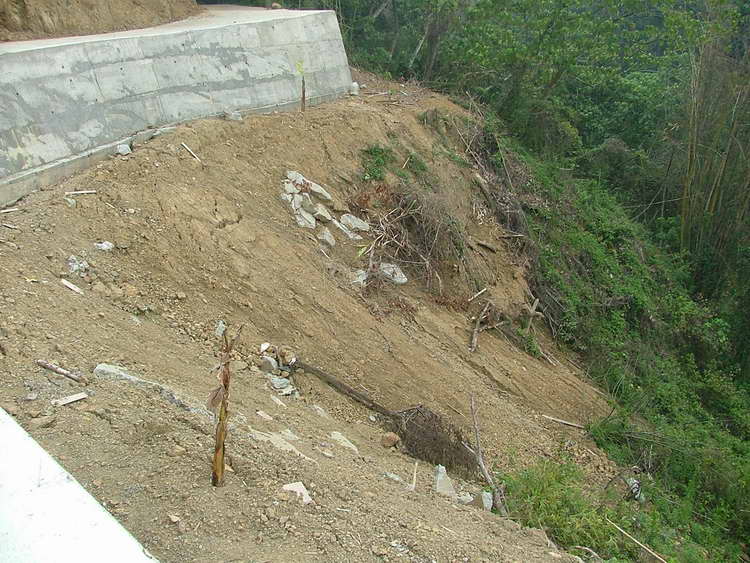 A reminder of a common Taiwan problem. The steepest mountains in the world create nasty landslides.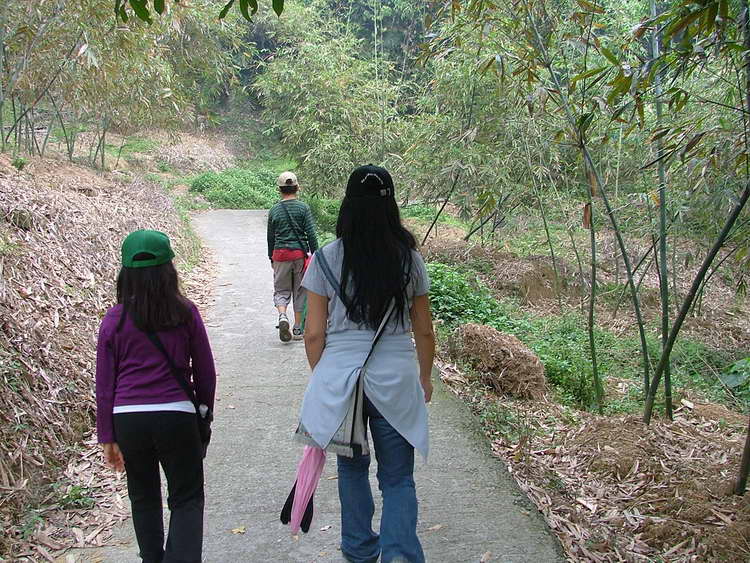 A farmer has planted some bamboos along the road.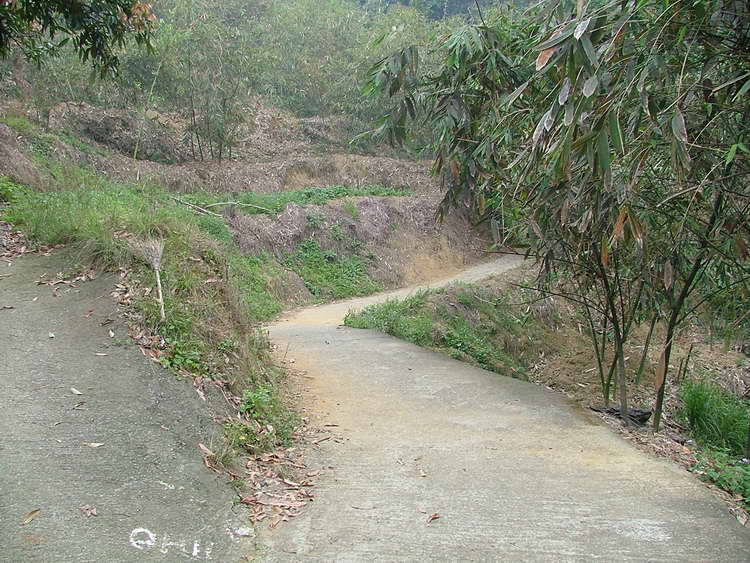 The road winds up the hill.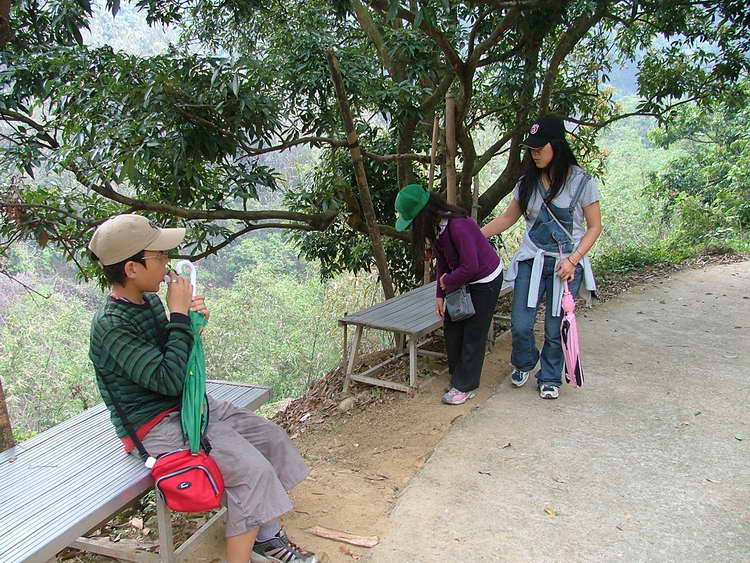 Taking a break beside the trail.


A beetle is captured making its way along the path.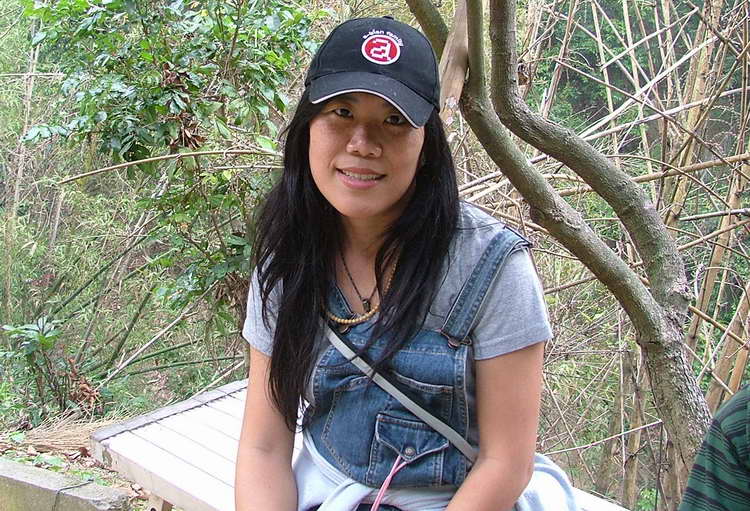 Mom manages a tired grin for the camera.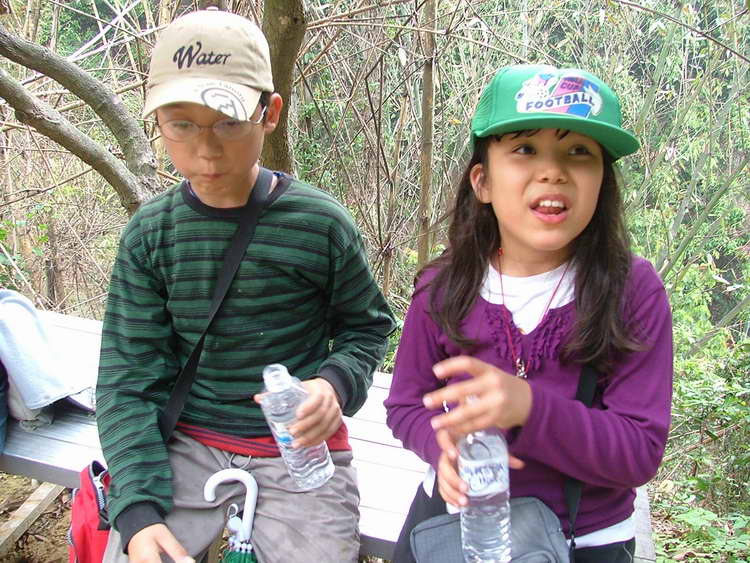 Early enthusiasm starts to give....I can feel the complaints coming!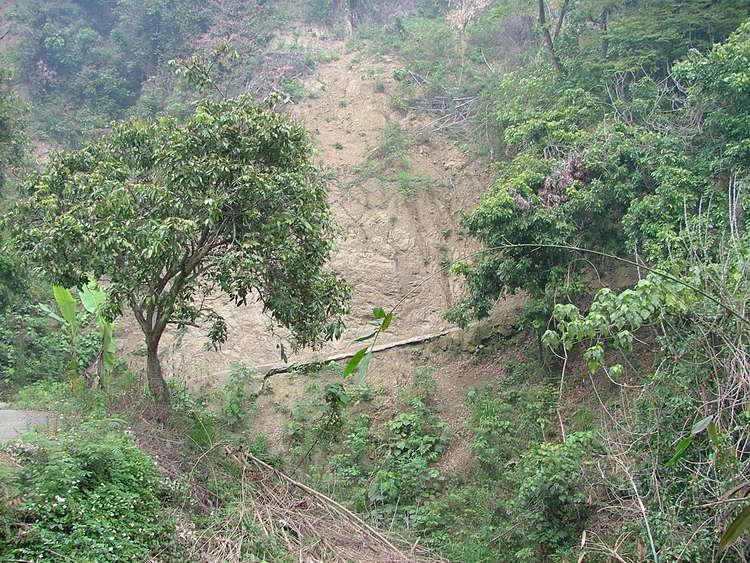 The quake of '99 left many steeper hillsides bare.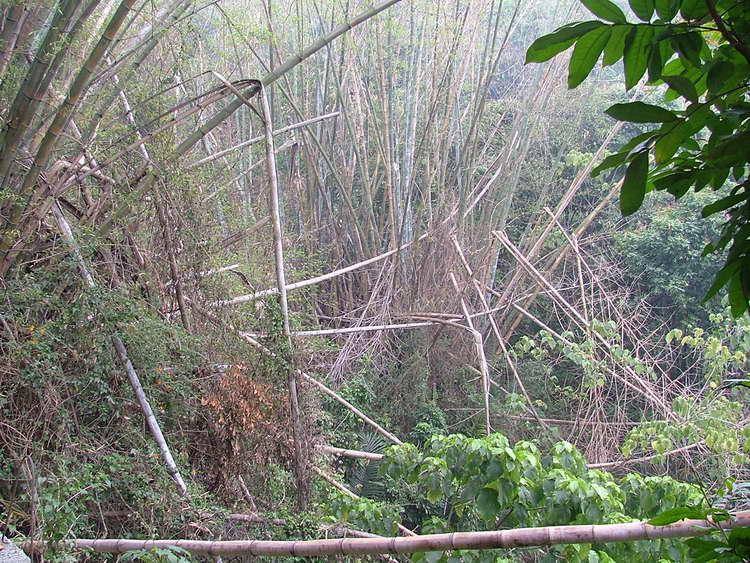 A mass of bamboo towers over a creek.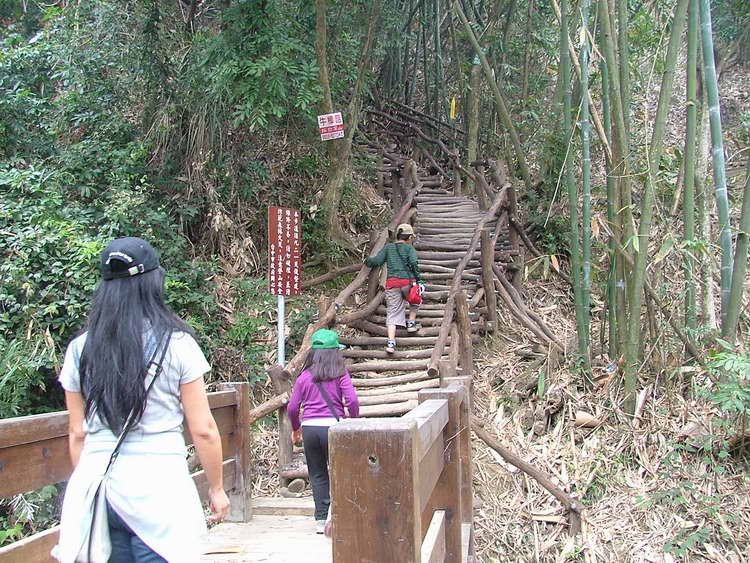 The last part is stairs. Most of the "trail" is fairly developed.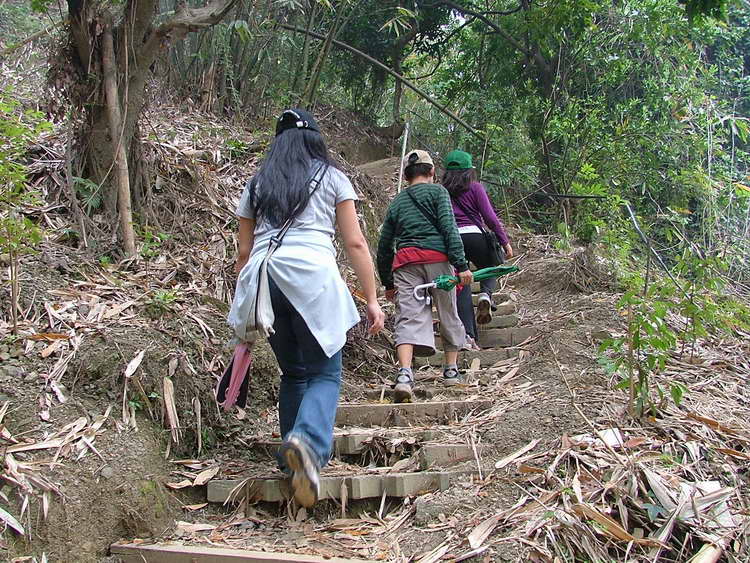 Up...up....up!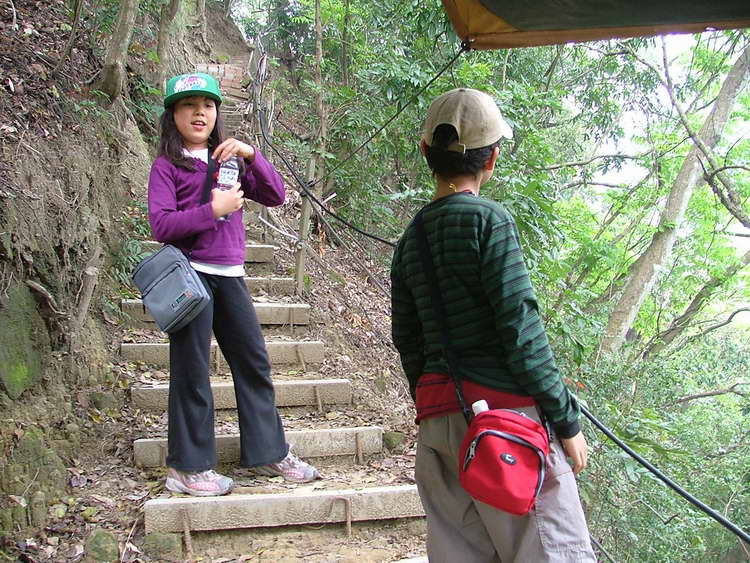 Pausing for water.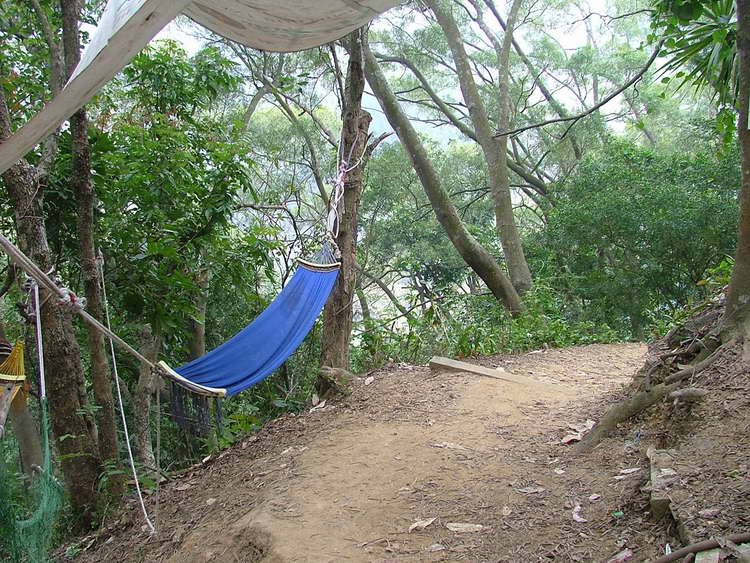 A place to rest next to the trail.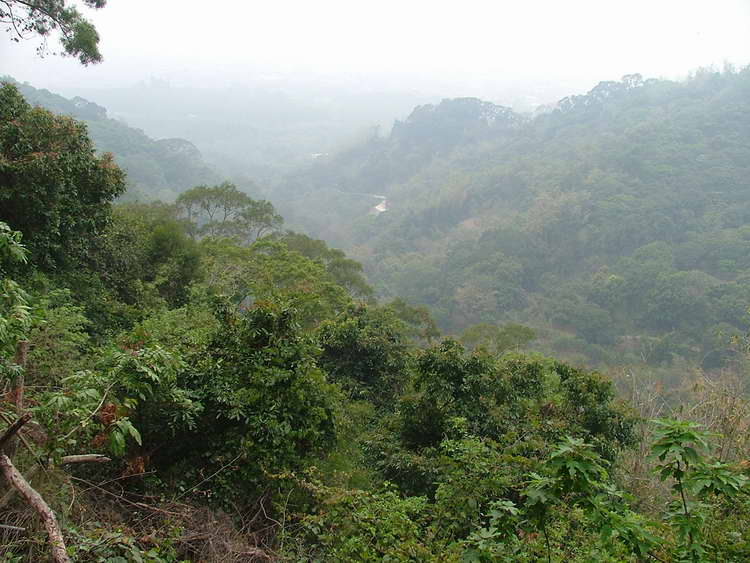 Looking down the spur towards Taichung. The city is fogged in, and rain is on the way.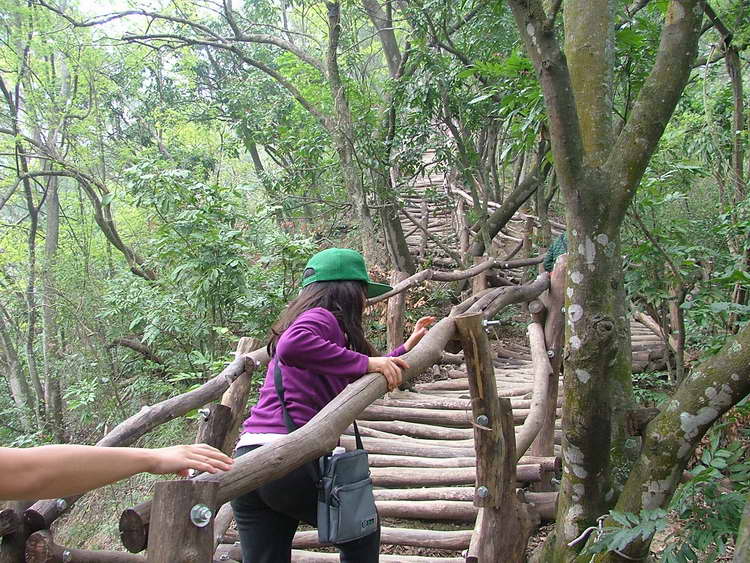 Climbing the world's worst stairs. The steps are too far apart, so you must climb on the balls of your feet.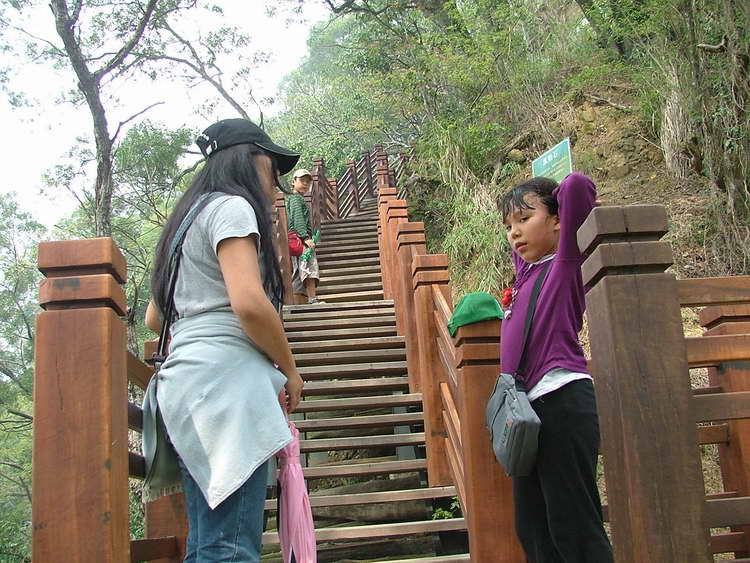 At last! Real stairs!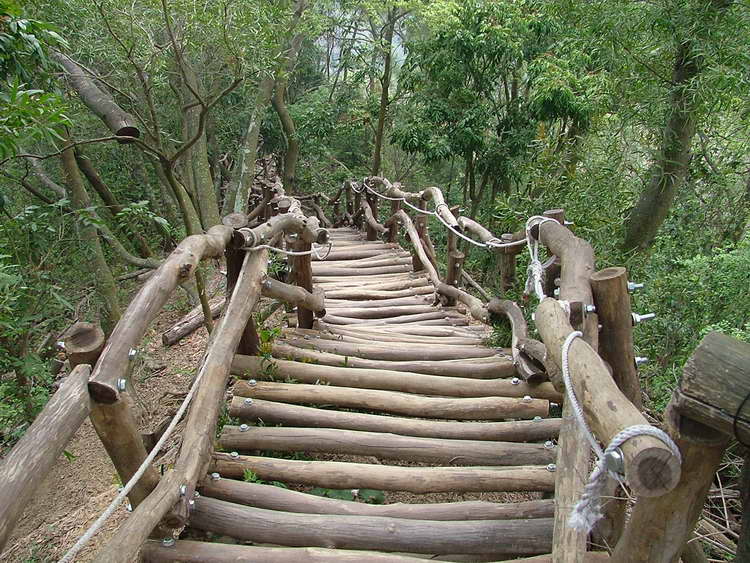 Looking back on this man-made disaster.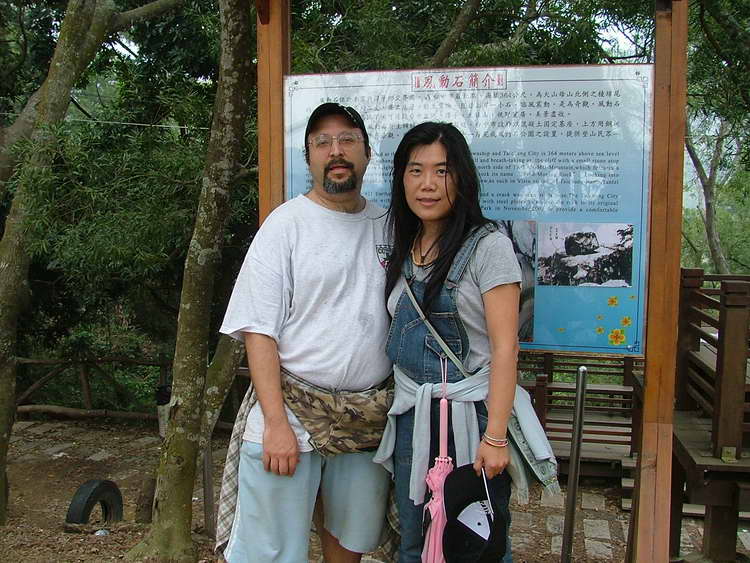 At the top, where the wind-blown stone is. Prior to the '99 quake, it moved when the wind blew. The gov't has cemented it in place and roped it in with cables, to restore it to its natural state, says the sign behind us.


Looking a bit bedraggled after the stairs, Mom poses for a shot.


Zeb takes a pic.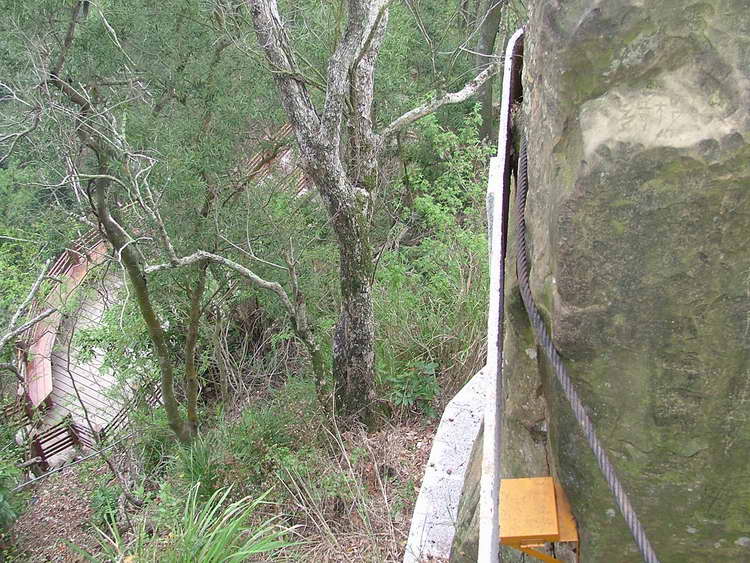 Looking down on the trail from the Wind Blown Stone, securely secured against movement.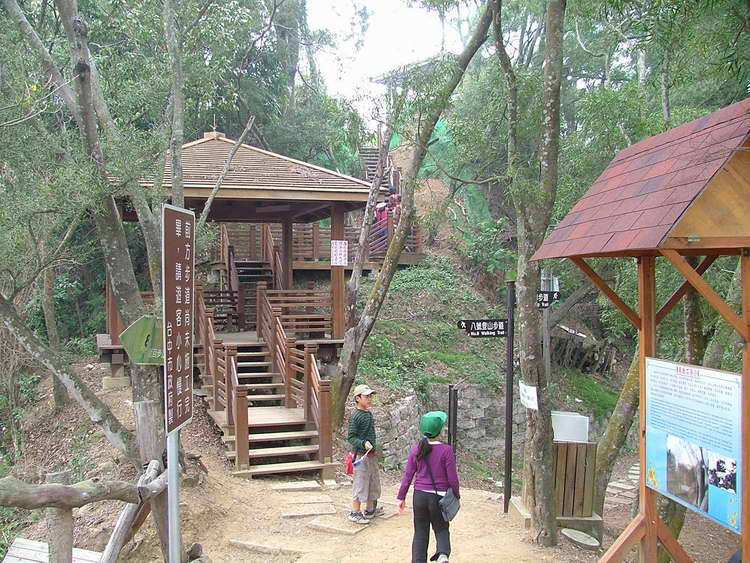 Heading up to the top.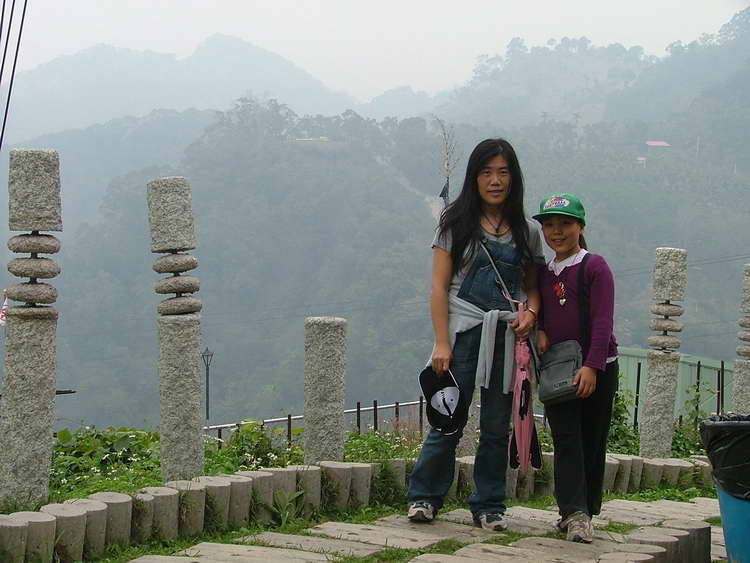 Mom and Sheridan pose at the top.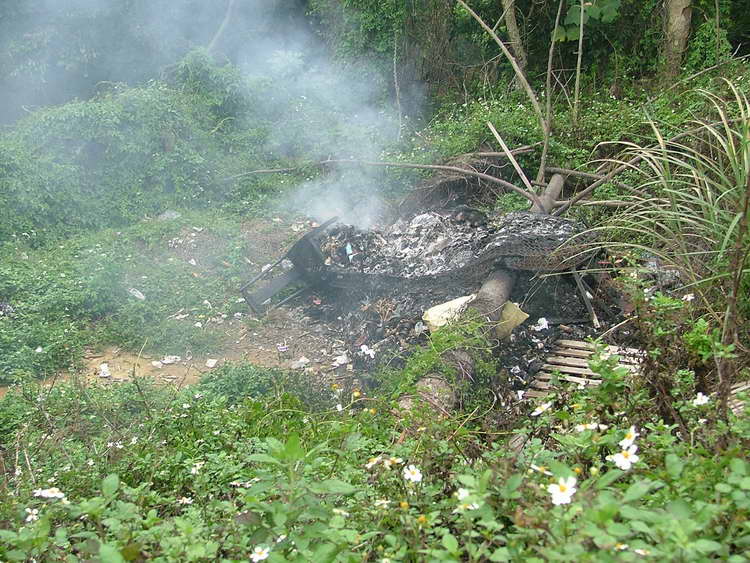 For many Taiwanese, clean air is an affront to nature.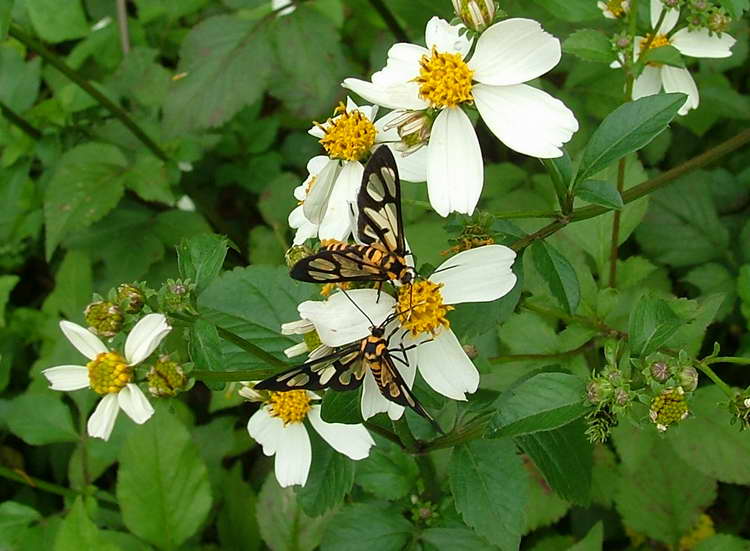 Taiwan offers some wonderful insects.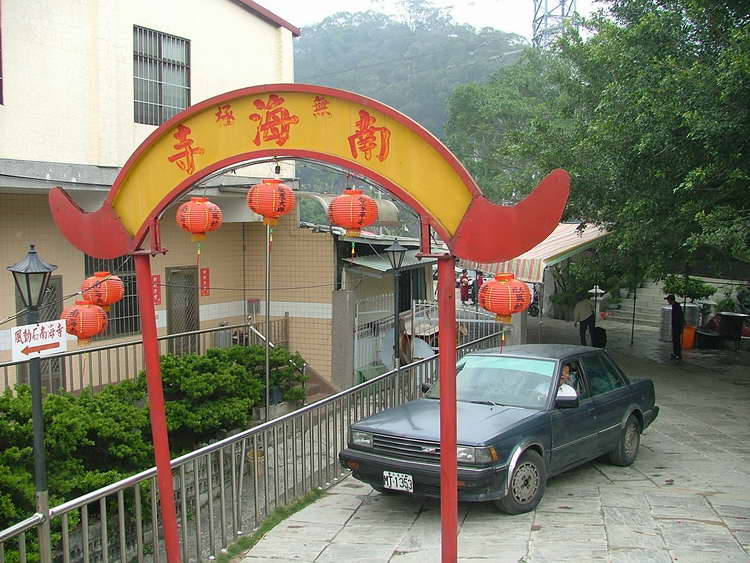 A nearby temple hosts a feast.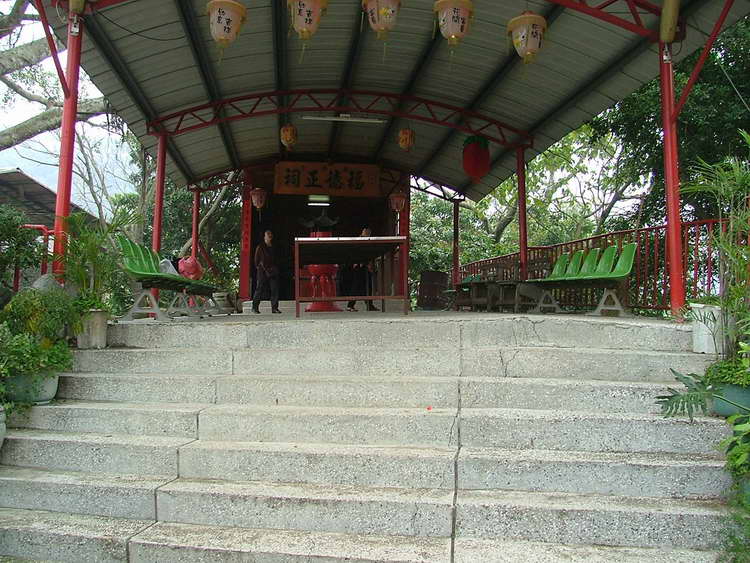 The temple.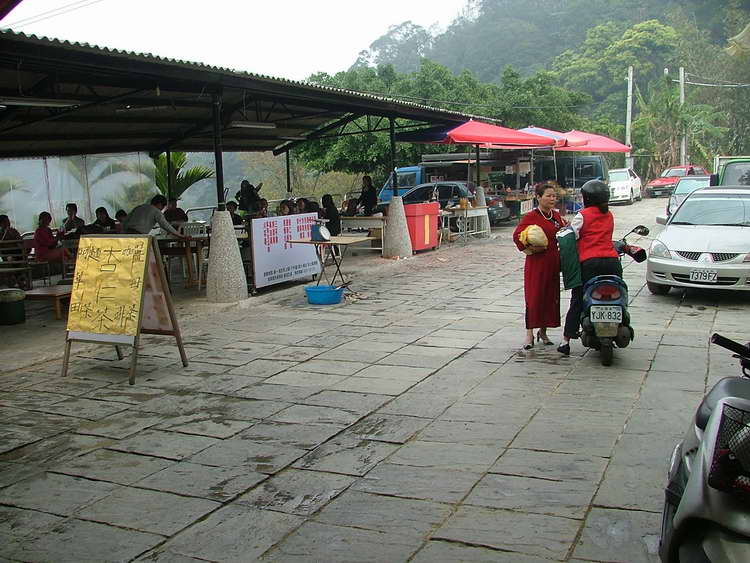 The feast winds down in chit-chat and karaoke.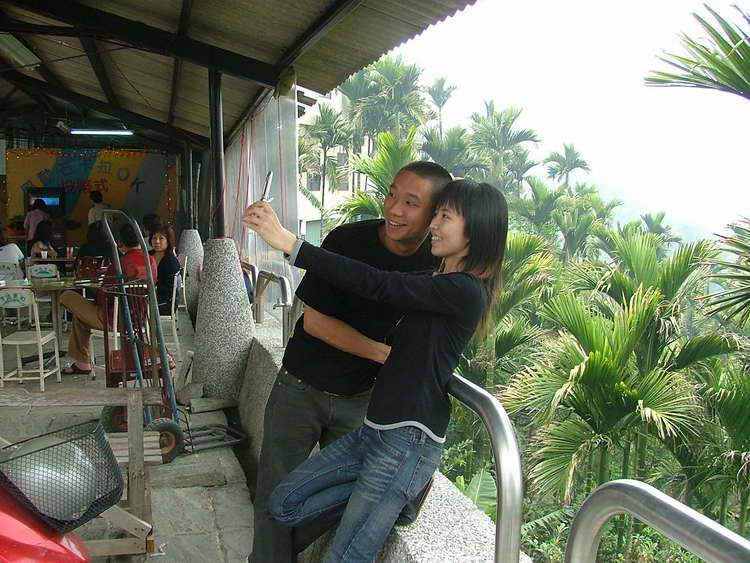 A beautiful couple shoots themselves.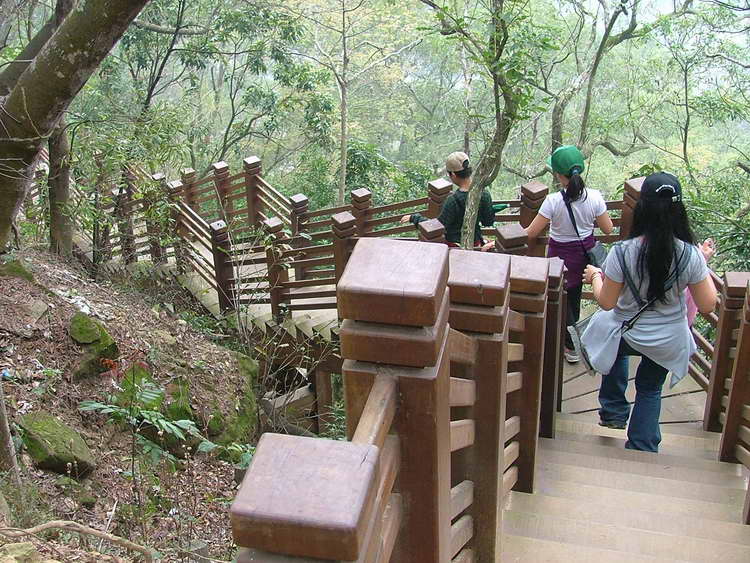 Heading back down.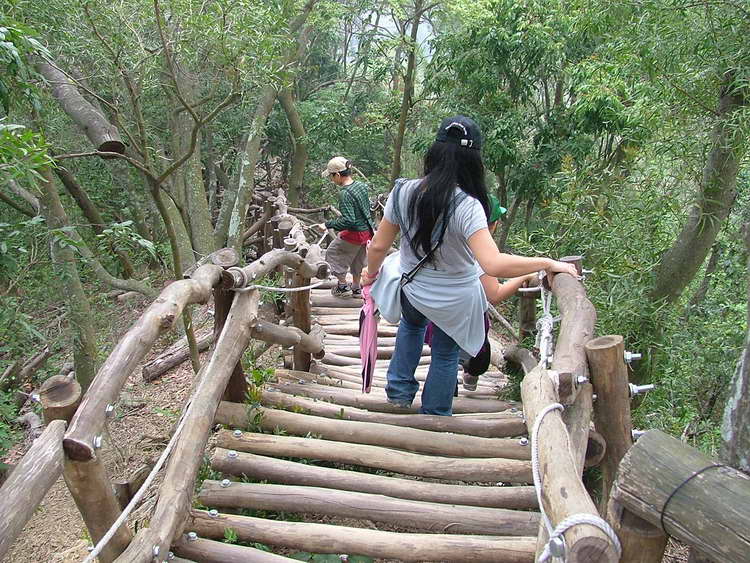 Once again down the stairs.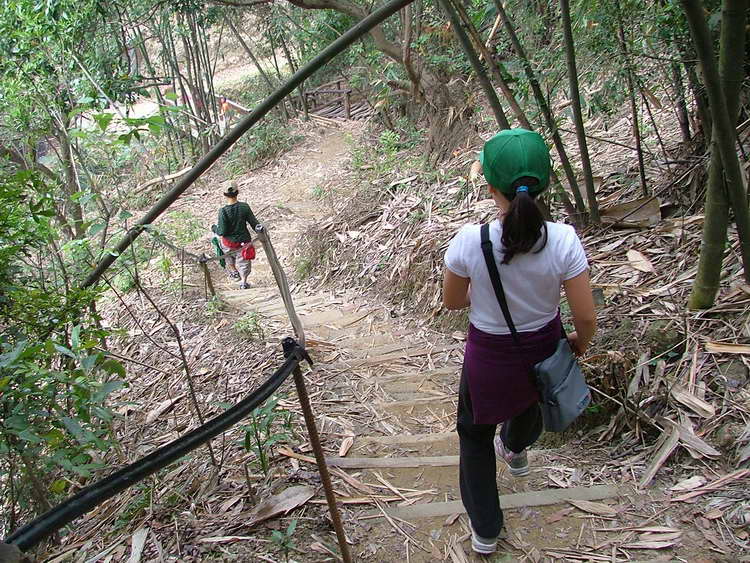 The kids head down at a run.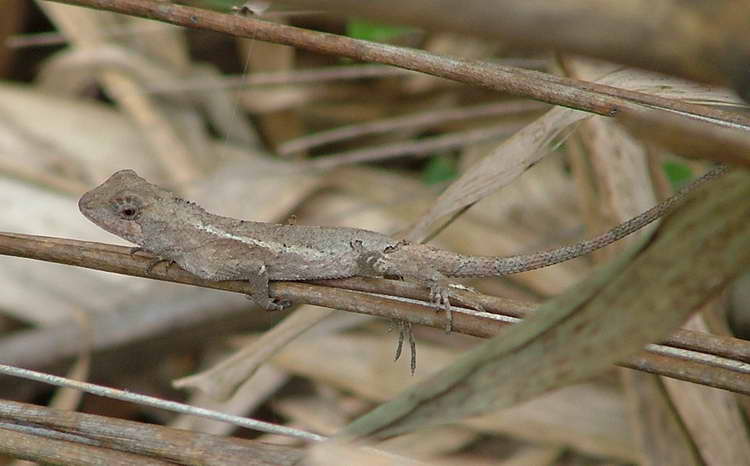 A native poses.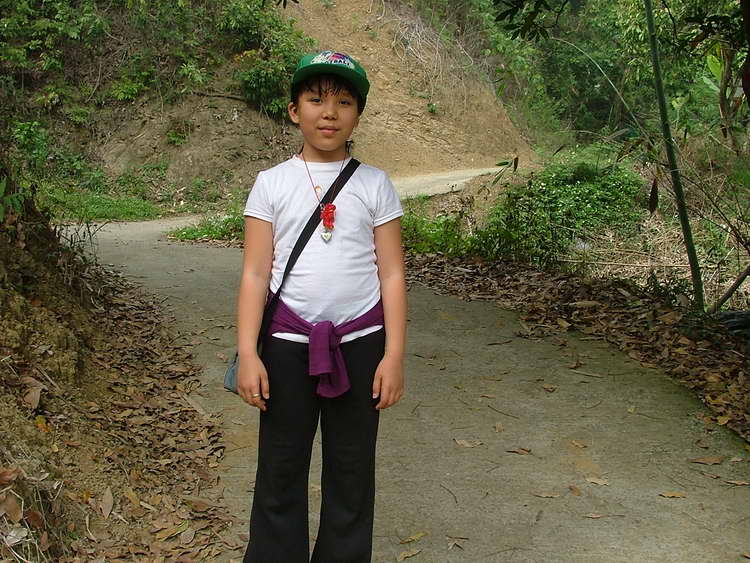 Sheridan rests for a moment.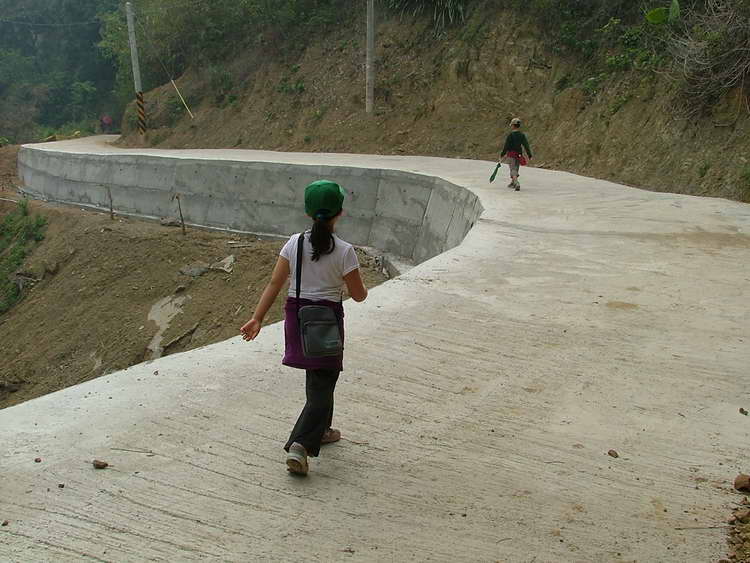 Zeb gets back out in front again.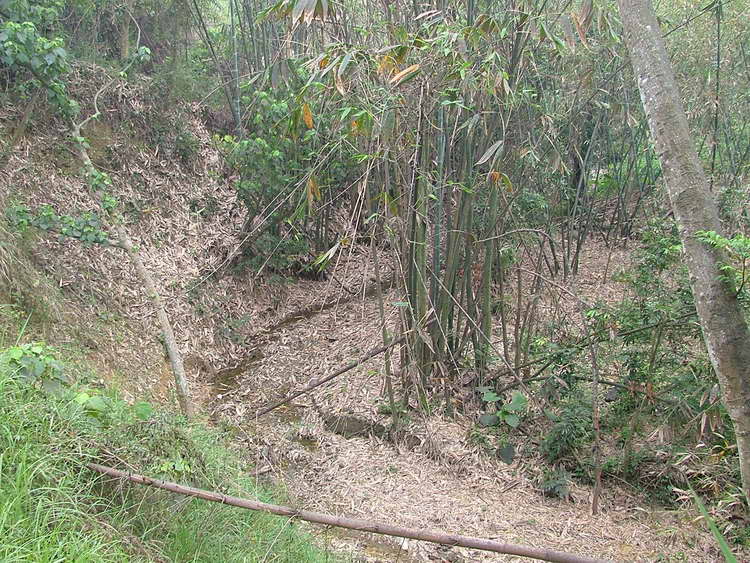 Lush vegetation greets us on the way down.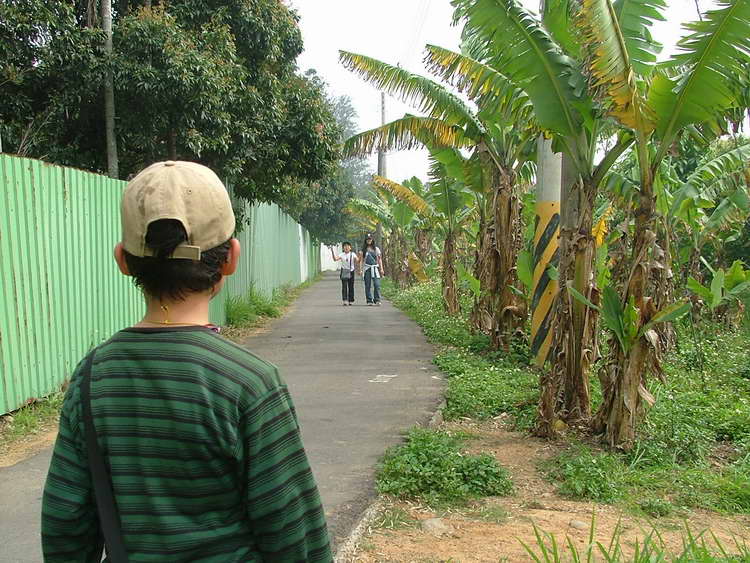 Hey! Wait for us!