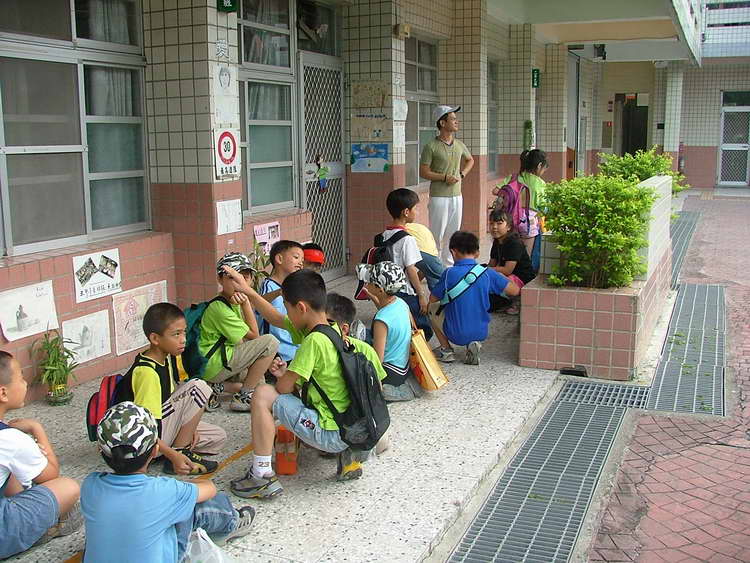 Waiting for the bus....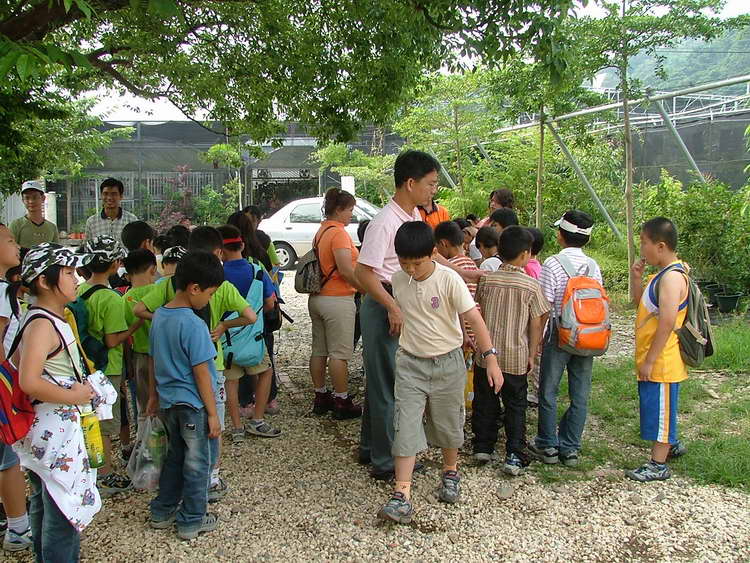 ....arriving at the Mushroom farm.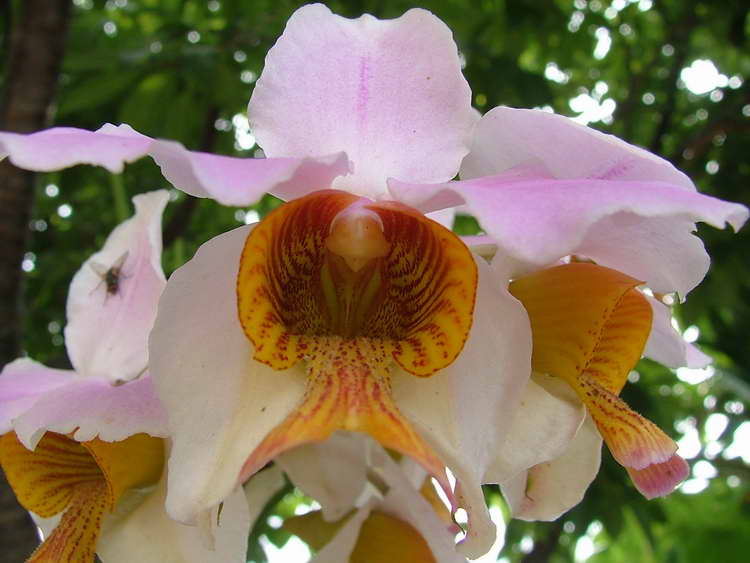 Are orchids really from earth? They don't look like it to me....the farm shop was surrounded by many beautiful flowers.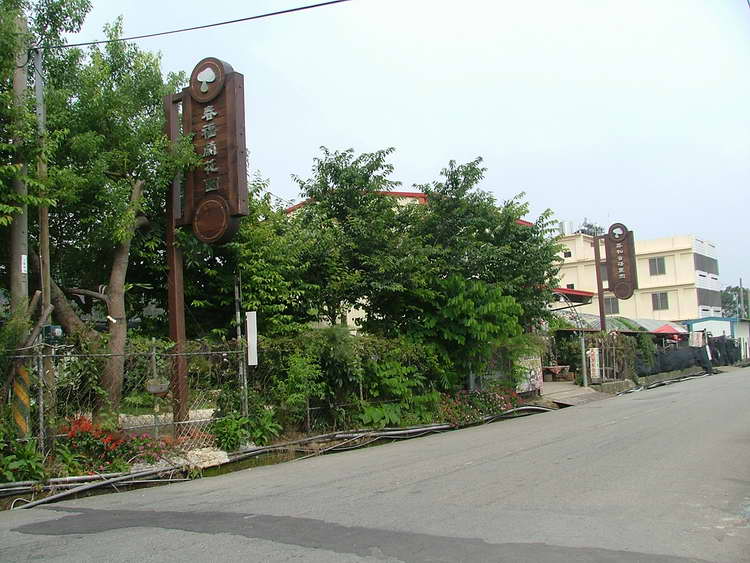 A look at the outside.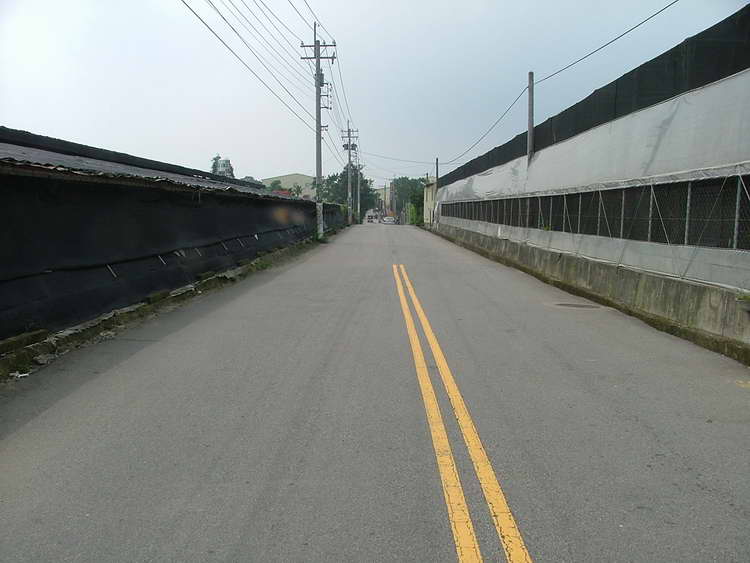 Hsinshe is one of the key mushroom growing areas of the island, and mushroom farms line the road.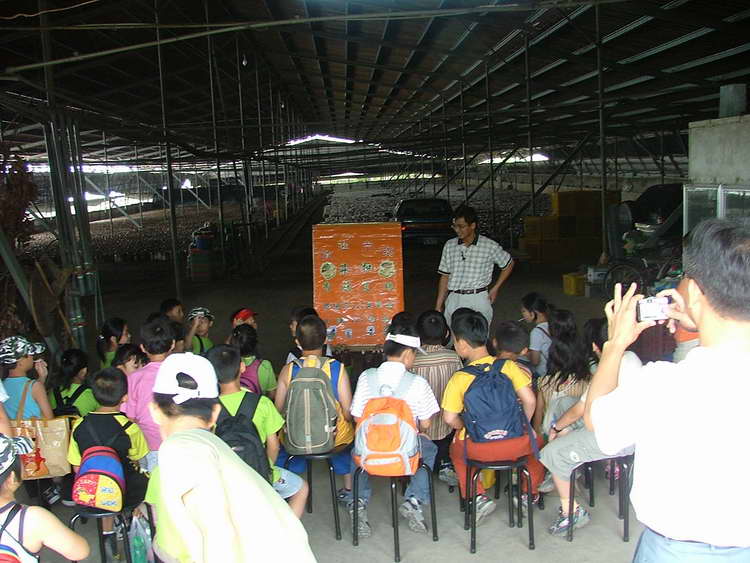 The farm provided a speaker who was excellent with the kids and explained everything very clearly.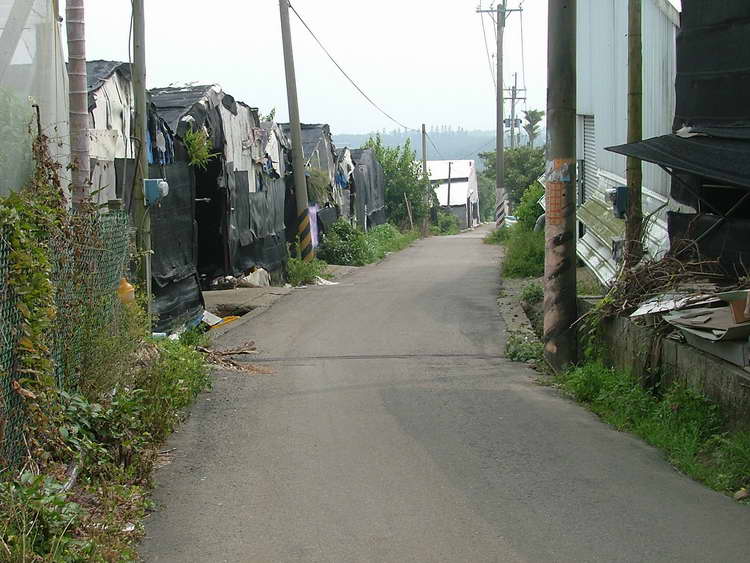 Sheds full of mushrooms line the side roads too. All of these belonged to the farm we visited.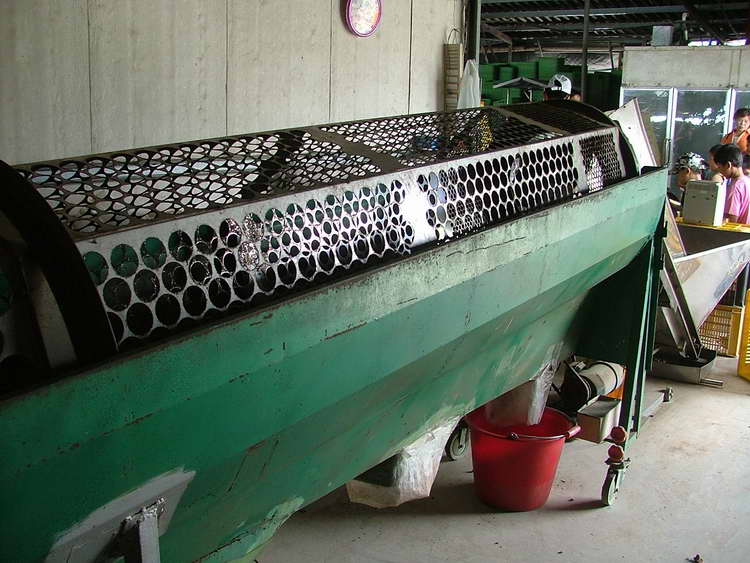 A machine used to sort the mushrooms by size.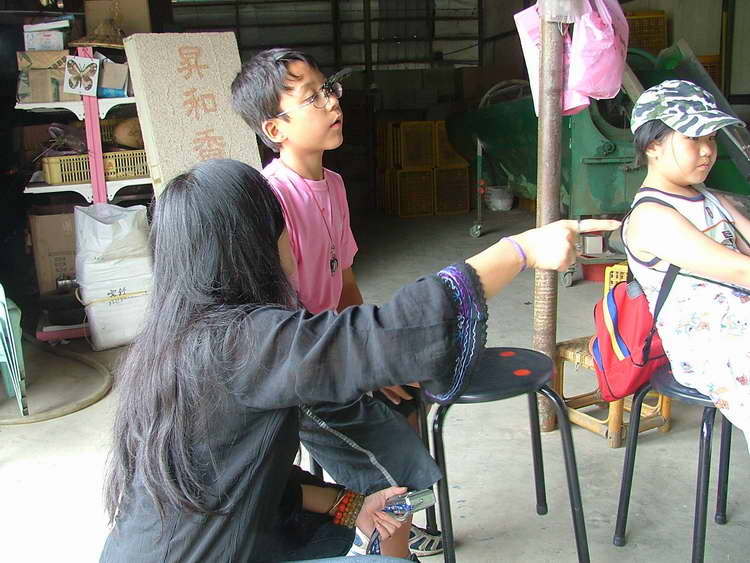 Mom and Zeb concentrate on the speaker.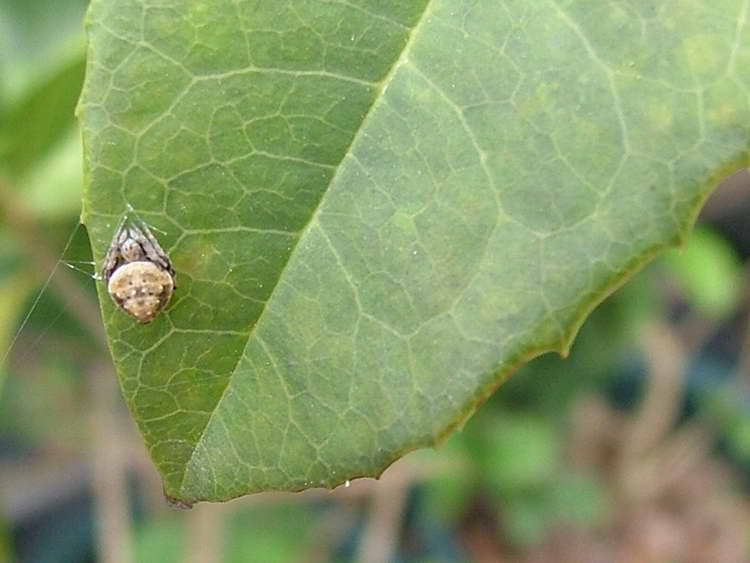 One of Taiwan's many interesting spiders....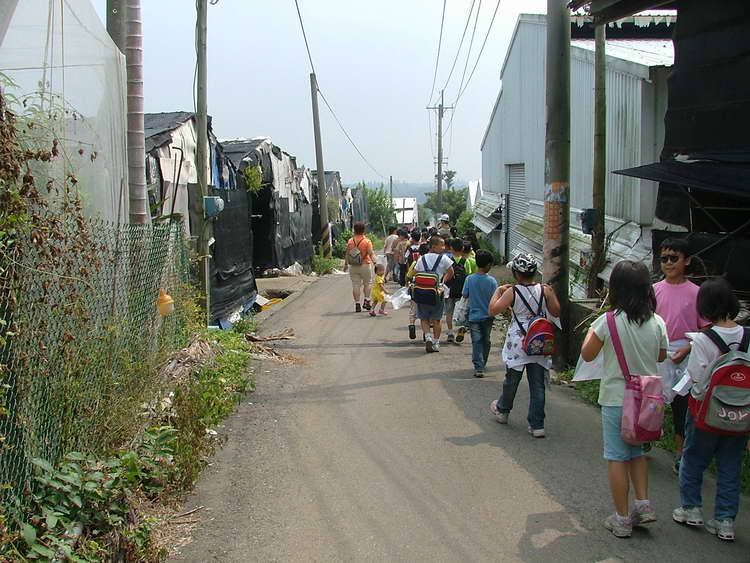 Off down the hill to the next stop: picking mushrooms!


Juying poses in her new Indian shirt.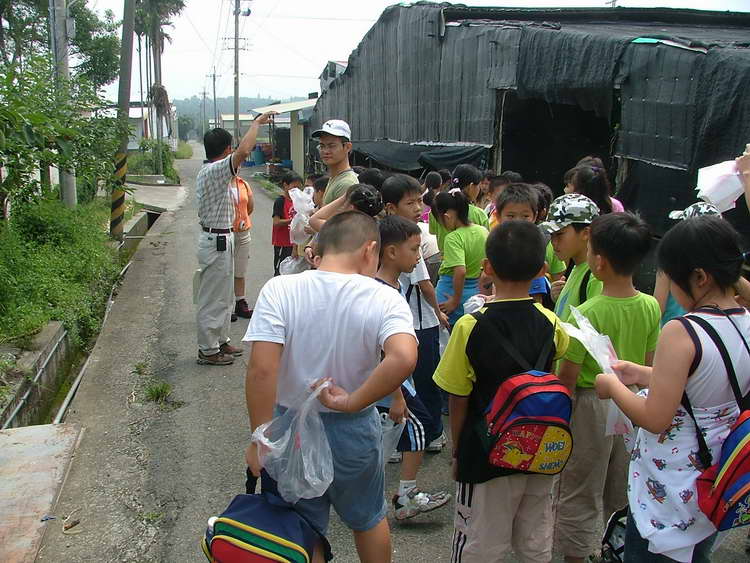 Getting ready to go in.....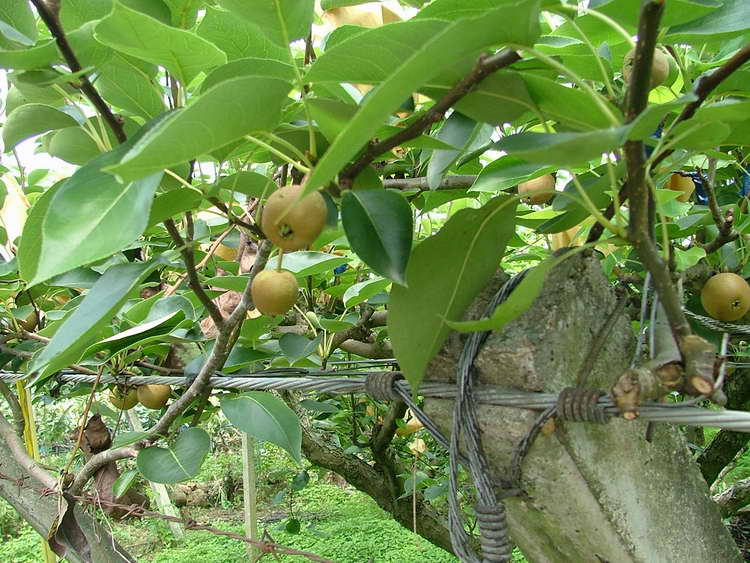 The farm also included several orchards where guavas, peaches, and Asian pears were grown.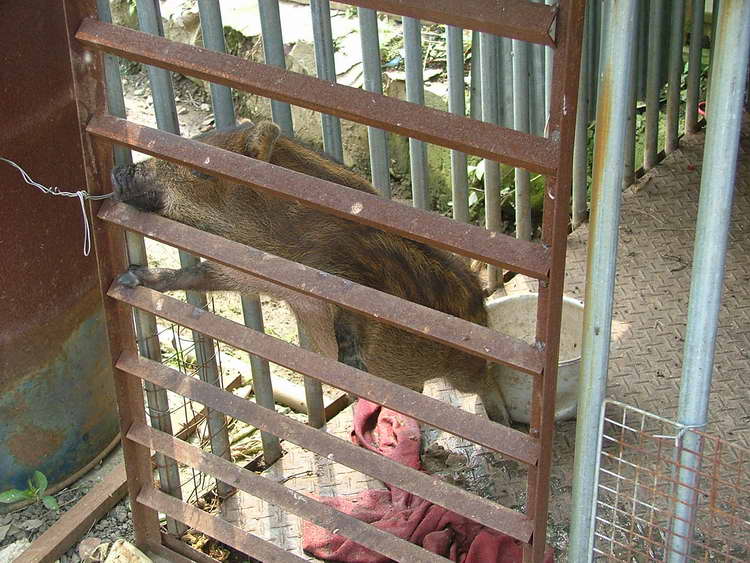 A baby wild pig begs for a handout....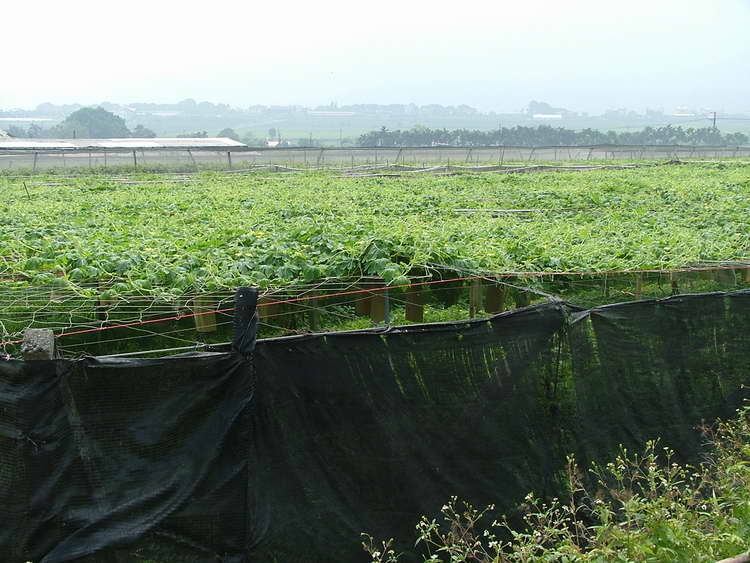 A field of gourds, whose leaves are also edible.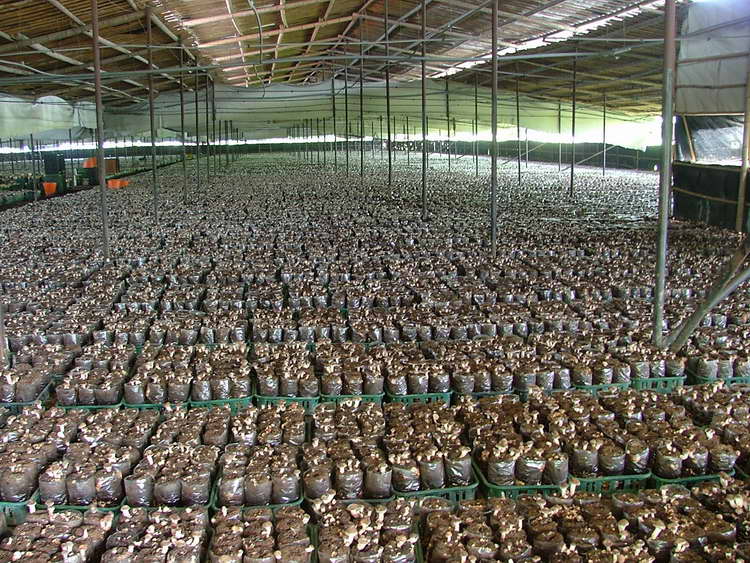 Inside a mushroom shed.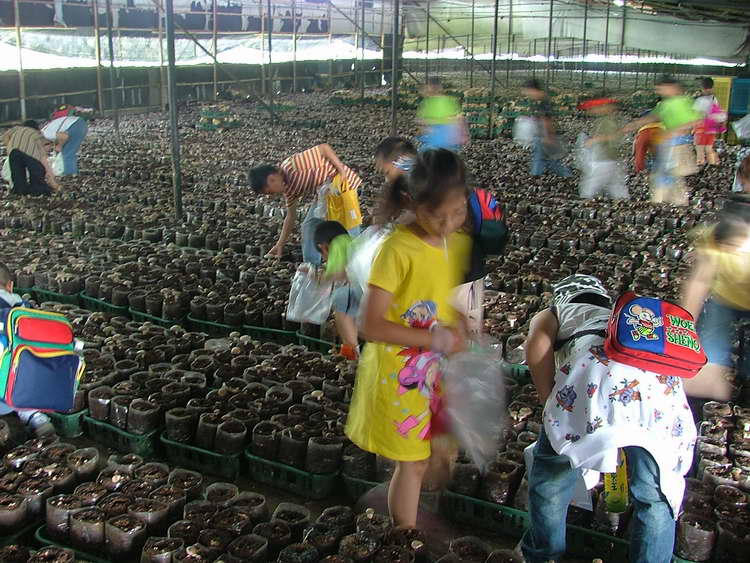 The kids were allowed to harvest the mushrooms that were ready.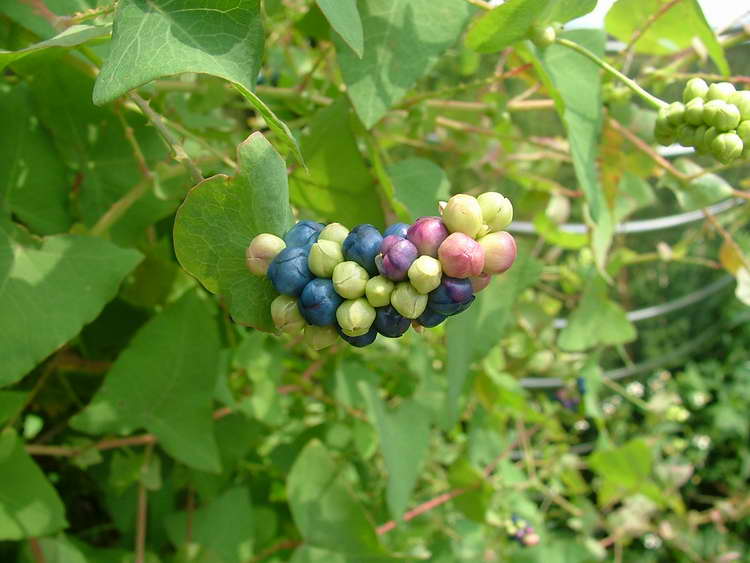 Berries burst into summer....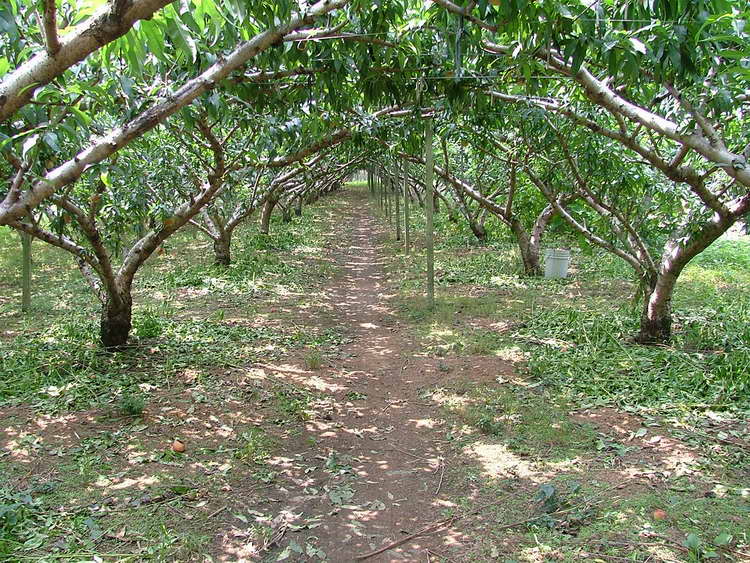 The Peach Orchard.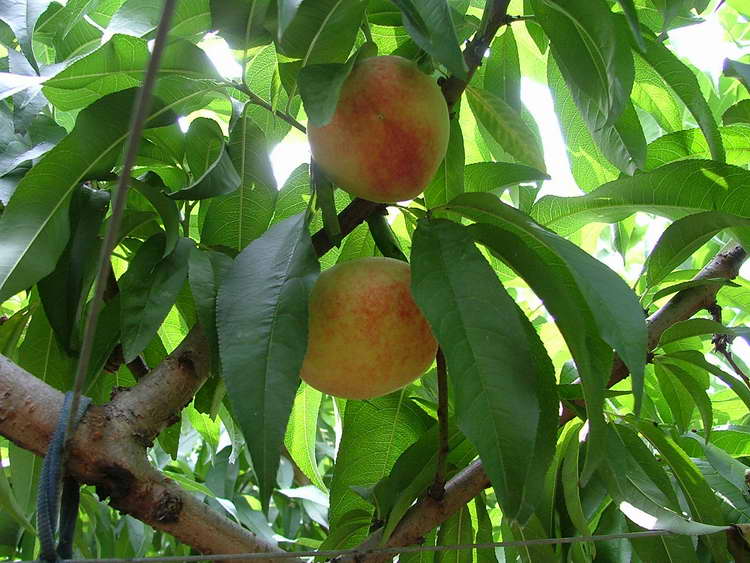 Still life with peaches.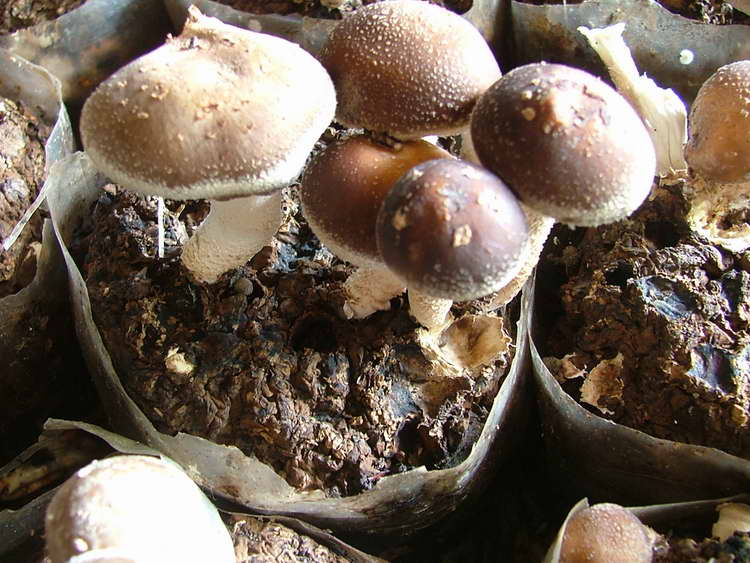 A closeup of the reason we were there....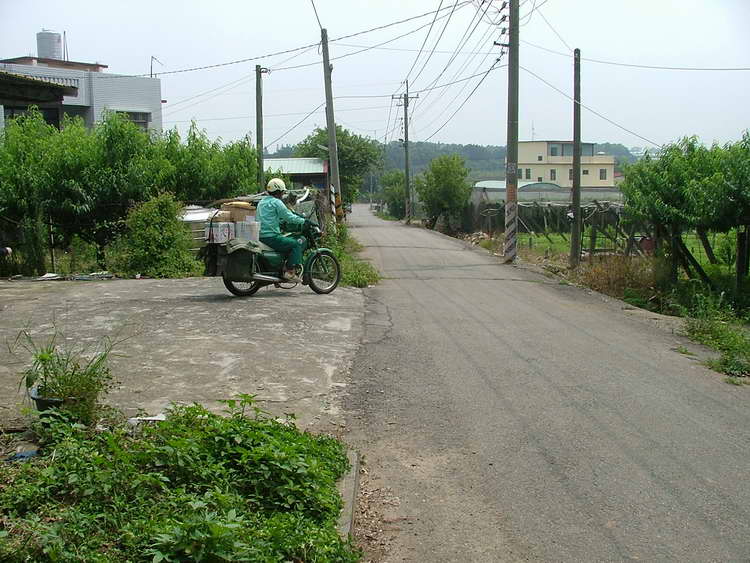 The postman making his daily rounds. The Post Office in Taiwan is generally efficient, moreso than the US post office.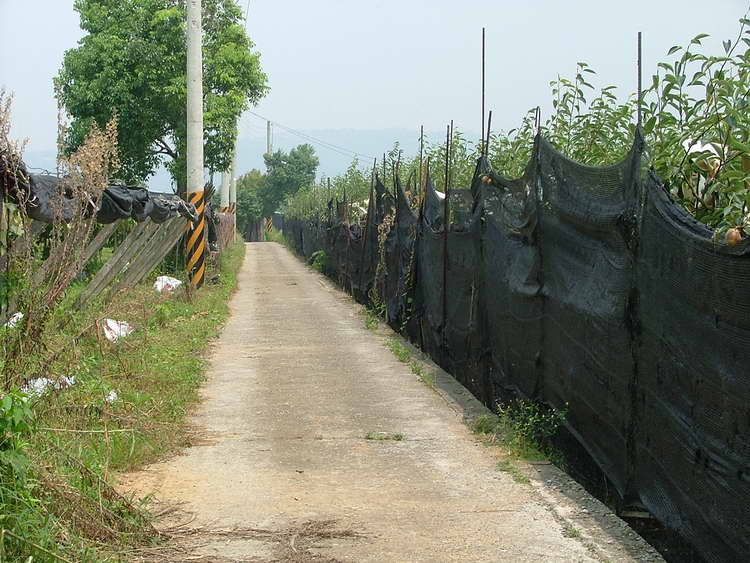 A farm road lined with fruit trees.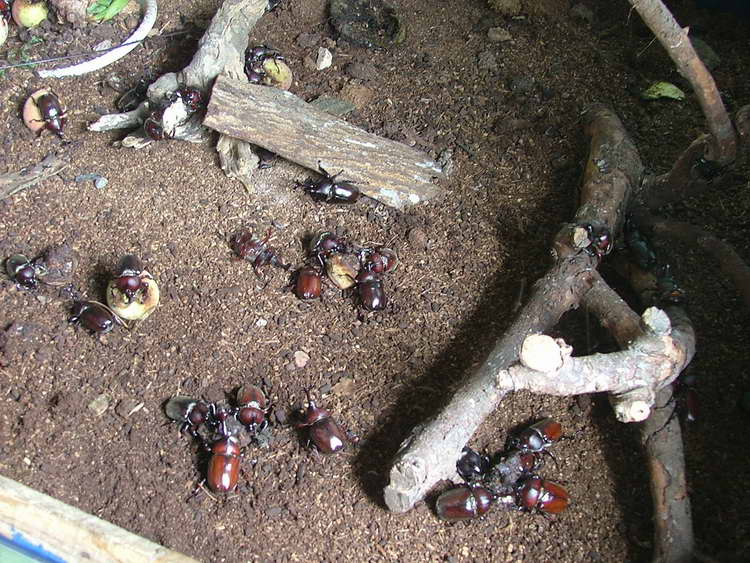 The farm also raised rhinoceros and stag beetles as a sideline income.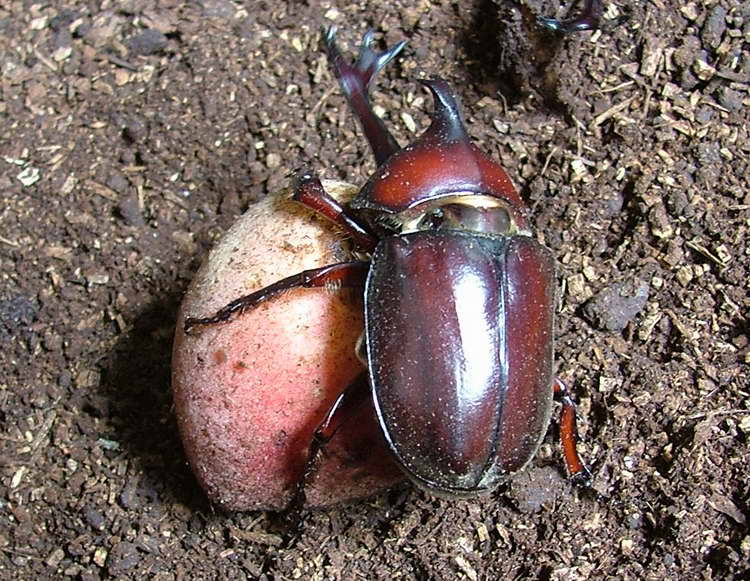 A closeup of a moneymaker....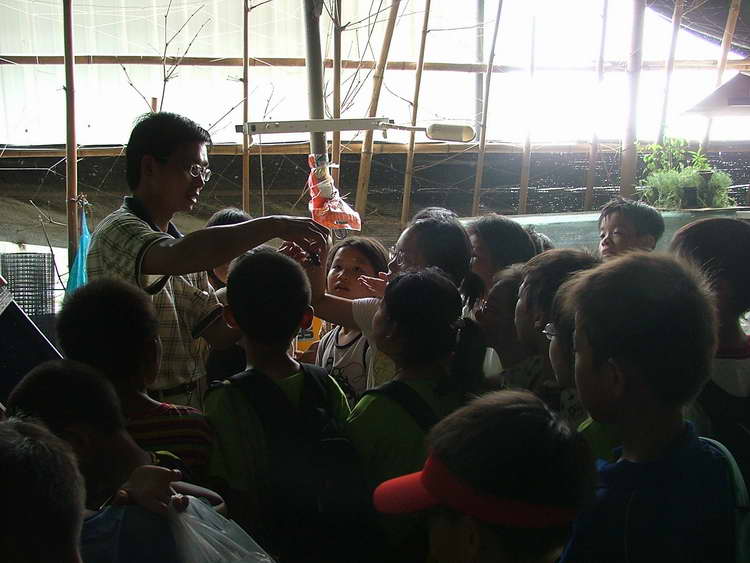 Who wants to hold the beetle?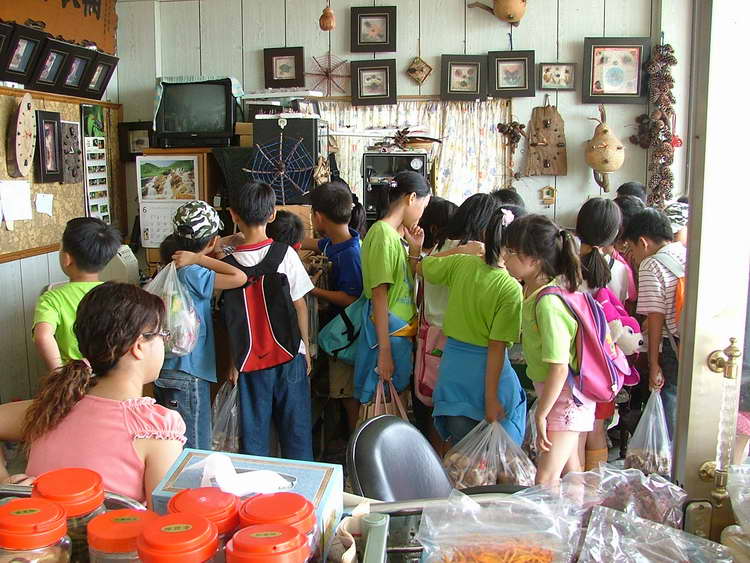 After exploring the farm, we were invited to drop a few dollars at the gift shop.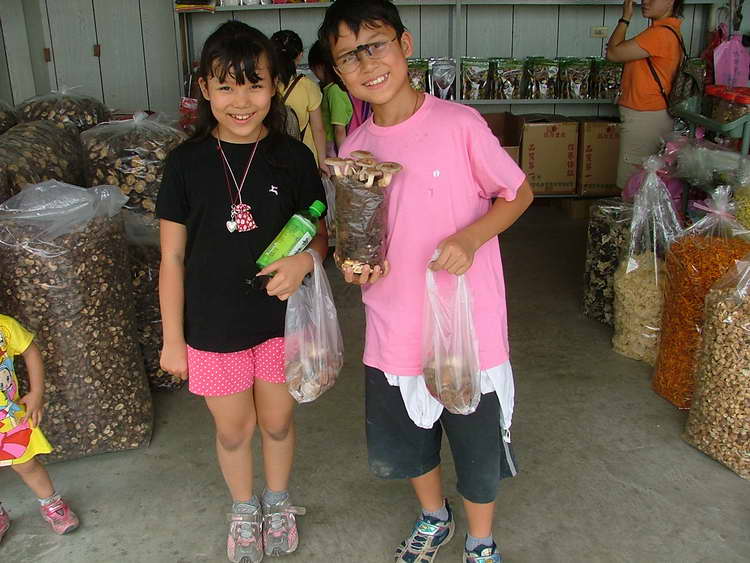 Zeb and Dan-dan pause with their loot.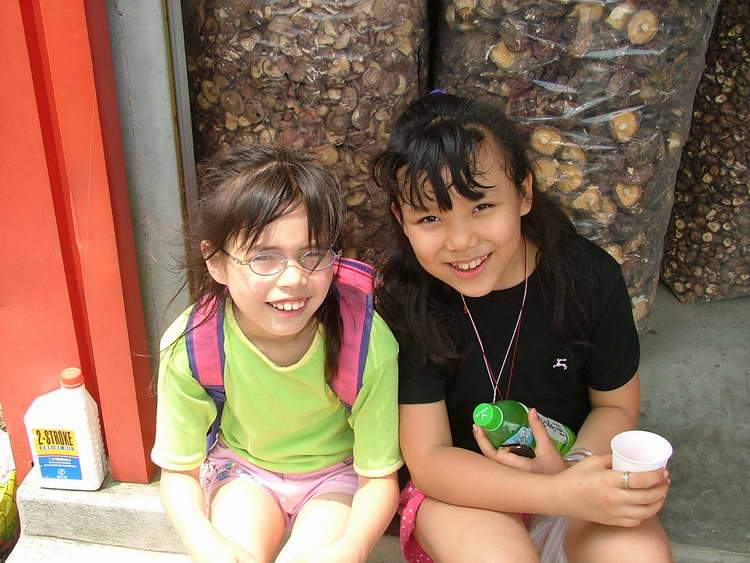 Dan-dan with her classmate Rebecca, whose father is also from the States.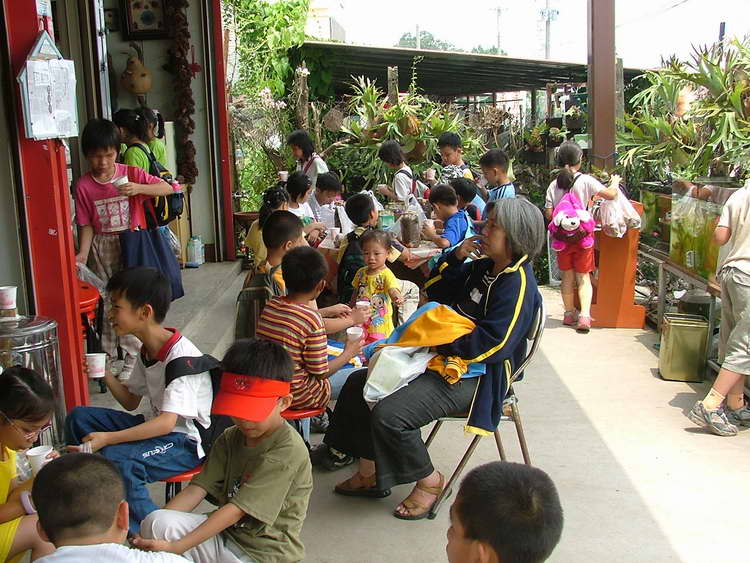 What would a trip be without a tea break?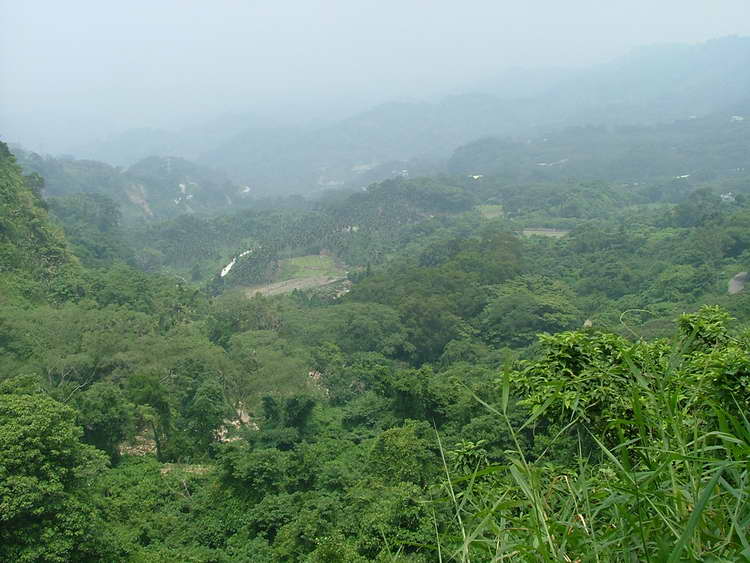 The steep mountain topography is perfect for many different kinds of crops.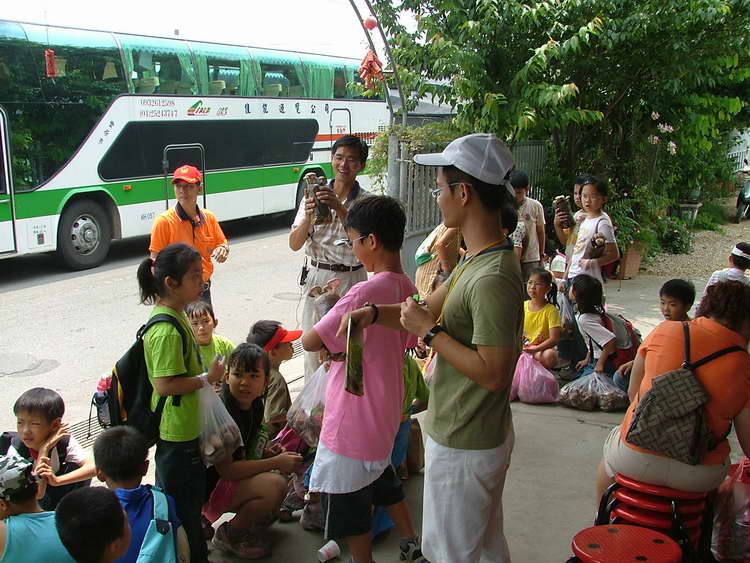 The bus waits....